Oscar Isaac has been one of busiest performers over the past ten years, starring in several critically acclaimed and commercially successful films every year.
Now, he is playing the lead in Marvel's Moon Knight, which seems like the ideal opportunity to review his varied and fascinating filmography to date. So, lets go through some of the the best movies by Oscar Isaac. Keep reading!
Top 10 Movies By Oscar Isaac
A Most Violent Year
Release Date: 13th November 2014
The movie is not only fascinating and enjoyable but also highlights many significant issues regarding the impact of both small-time and big-time crime on individuals and families.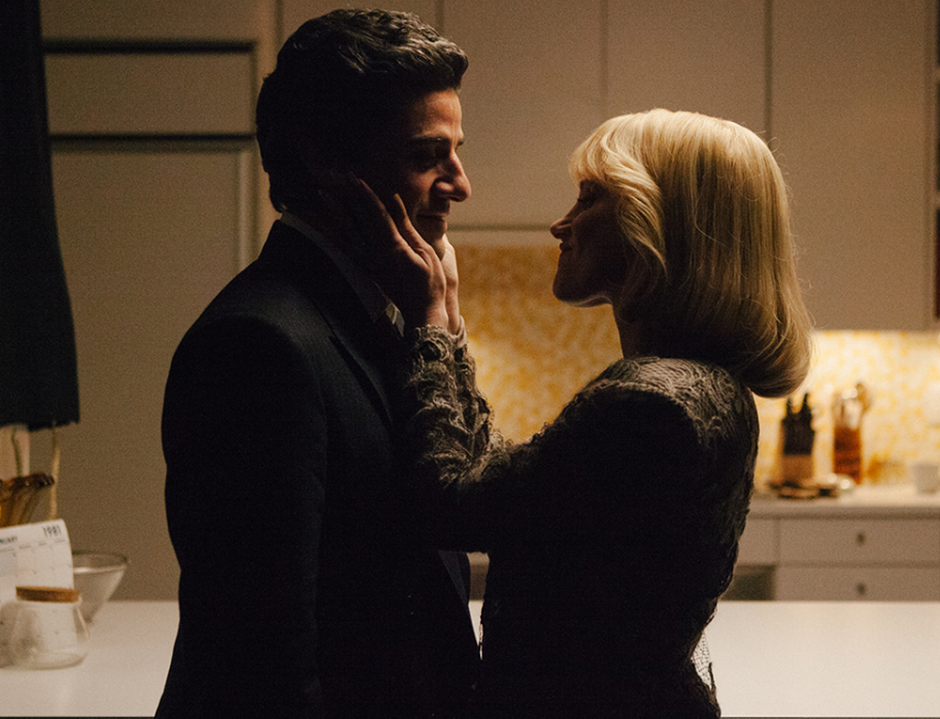 Oscar Isaac and Jessica Chastain deliver genuine, realistic performances that boost the film's intelligent narrative and unique storytelling.
Cast:
Oscar Isaac (Abel Morales)
Jessica Chastain (Anna Morales)
David Oyelowo (D.A. Lawrence)
Alessandro Nivola (Peter Forente)
Elyes Gabel (Julian)
Lorna Pruce (Toll Booth Attendant)
Christopher Abbott (Louis Servidio)
Matthew Maher (John Dominczyk)
Albert Brooks (Andrew Walsh)
Jimmy Palumbo (Barber Jimmy O.)
Where to watch?
Watch this fascinating movie on Amazon Prime Video.
Life Itself
Release Date: 21st September 2018
It is a romantic comedy debut by Oscar Isaac. The story tells the endearing tale of a young couple planning to have their first child.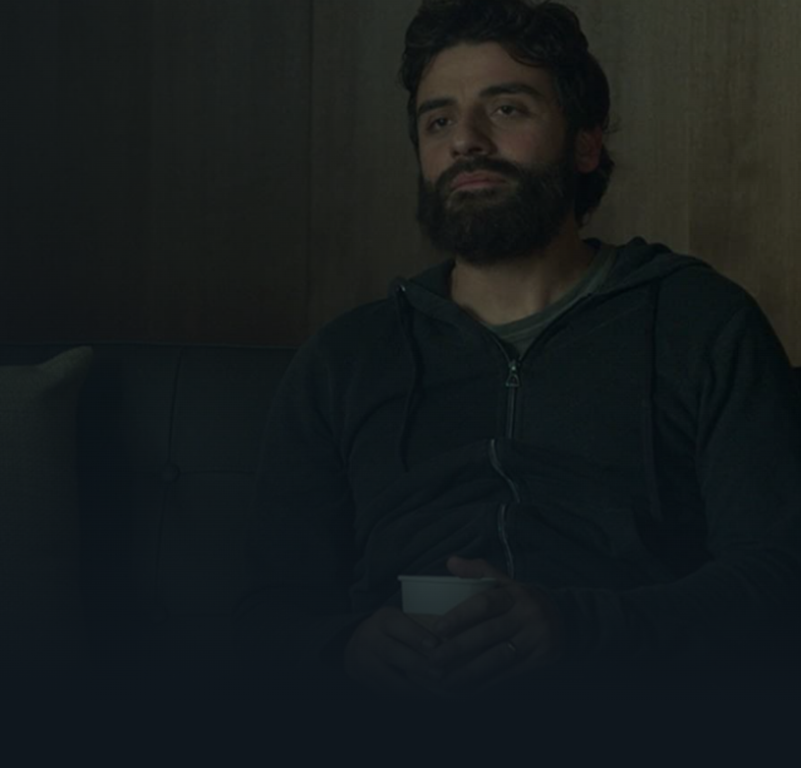 Although Life Itself is an unusual rom-com, its complex and intriguing plot keeps it riveting and exciting.
Cast:
Oscar Isaac (Will)
Olivia Wilde (Abby)
Annette Bening (Dr. Cait Morris)
Mandy Patinkin (Irwin Dempsey)
Jean Smart (Linda)
Olivia Cooke (Dylan)
Sergio Peris-Mencheta (Javier González)
Antonio Banderas (Mr. Saccione)
Laia Costa (Isabel Díaz)
Àlex Monner (Rodrigo González Díaz)
Charlie Thurston (Jack)
Where to watch?
You can watch it anytime on Amazon Prime Video.
Inside Llewyn Davis
Release Date: 19th May2013
The drama features Oscar Isaac in his most outstanding performance to date. The narrative centres on Isaac's titular character, who battles to uphold his artistic integrity in the face of repeated rejections of his music for more popular, commercially successful titles.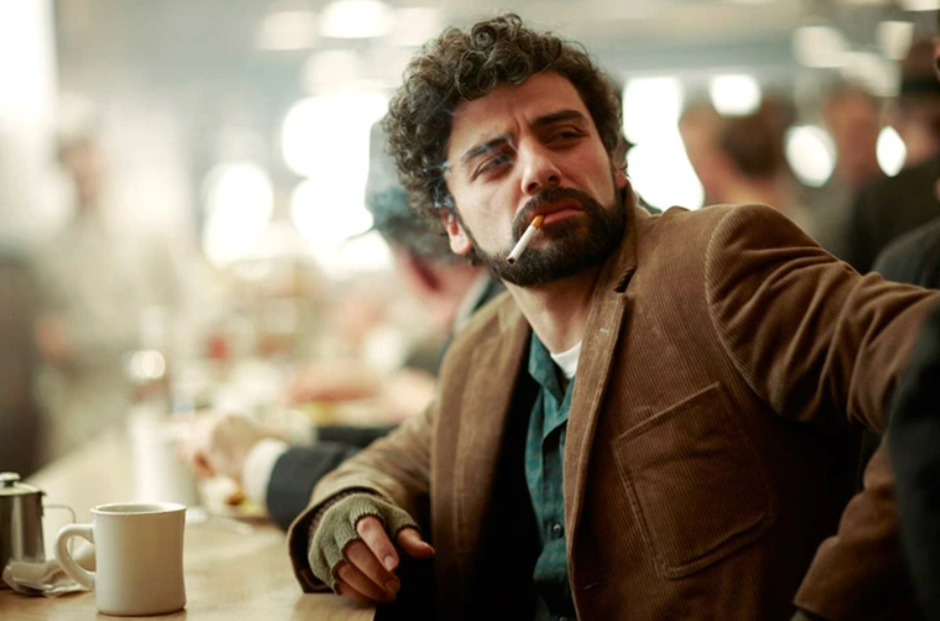 This movie uses characters rather than narrative to tell its story, forgoing a chronological and structured plot in favour of one with a more relatable, emotional theme.
Cast:
Oscar Isaac (Llewyn Davis)
Carey Mulligan (Jean)
John Goodman (Roland Turner)
Garrett Hedlund (Johnny Five)
Justin Timberlake (Jim)
Ethan Phillips (Mitch Gorfein)
Robin Bartlett (Lillian Gorfein)
Max Casella (Pappi Corsicato)
Jerry Grayson (Mel Novikoff)
Stark Sands (Troy Nelson)
Where to watch?
Inside Llewyn Davis is available on Amazon Prime Video.
Annihilation
Release Date: 23rd February 2018
In Alex Garland's iconic sci-fi horror classic, Isaac gives the eeriest performance of his career.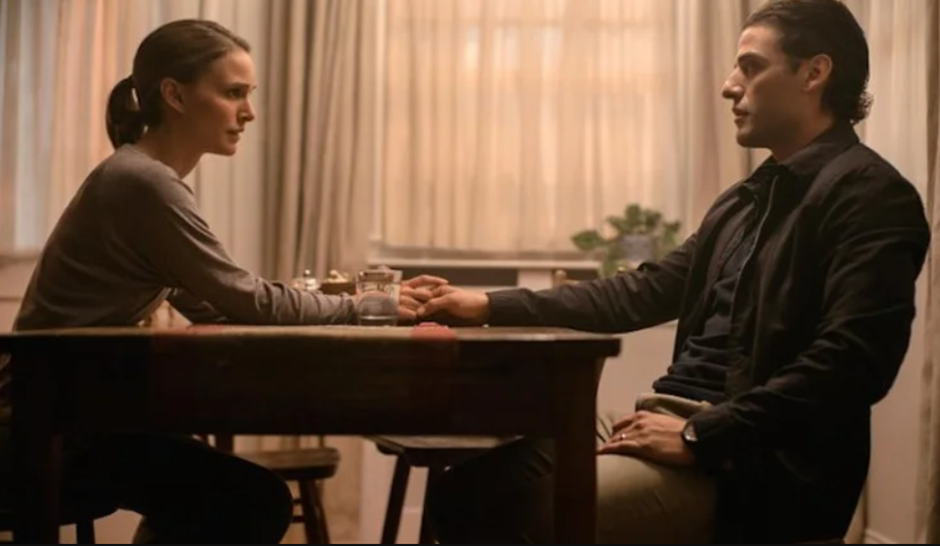 The quality of Isaac's acting determines how terrifying Annihilation's conclusion will be. With just one expression—or in this case, none—he can send chills down the viewer's spine.
Cast:
Natalie Portman (Lena)
Jennifer Jason Leigh (Dr. Ventress)
Tessa Thompson (Josie Radek)
Benedict Wong (Lomax)
Sonoya Mizuno (Humanoid & Katie)
David Gyasi (Daniel)
Oscar Isaac (Kane)
John Schwab (Paramedic)
Gina Rodriguez (Anya Thorensen)
Tuva Novotny (Cass Sheppard)
Where to watch?
Watch this amazing sci-fi movie on Netflix.
Dune
Release Date: 22nd October 2021
Dune, an epic science fiction movie, tells the story of the royal Atreides family. Leto, the head of House Atreides and its patriarch, is portrayed by Isaac.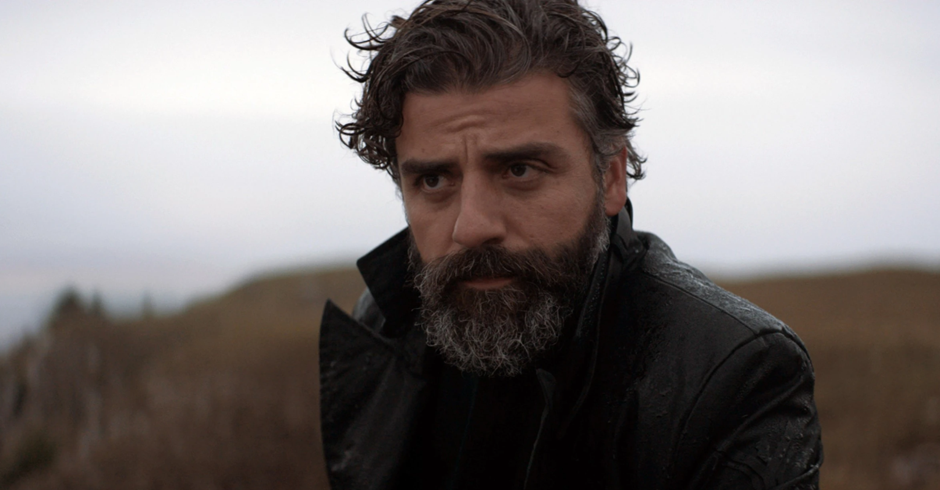 Science fiction mastermind Denis Villeneuve painstakingly crafts every shot, flawlessly balancing a gorgeous screenplay that builds the characters and their grand, epic adventure.
Cast:
Timothée Chalamet (Paul Atreides)
Zendaya (Chani)
Rebecca Ferguson (Lady Jessica Atreides)
Oscar Isaac (Duke Leto Atreides)
Jason Momoa (Duncan Idaho)
Stellan Skarsgård (Baron Vladimir Harkonnen)
Stephen McKinley Henderson (Thufir Hawat)
Josh Brolin (Gurney Halleck)
Javier Bardem (Stilgar)
Sharon Duncan-Brewster (Dr. Liet Kynes)
Chang Chen (Dr. Wellington Yueh)
Charlotte Rampling (Reverend Mother Mohiam)
Where to watch?
Watch this movie via Amazon Prime Video, Apple Tv, and Vudu.
Ex Machina
Release Date: 16th December 2014
In exploring the flimsy line separating man from machine, the movie thoughtfully considers what this might mean for the future of humanity.

The movie combines an engaging plot with thought-provoking commentary, which has led many to call it one of the best science fiction movies.
Cast:
Alicia Vikander (Ava)
Domhnall Gleeson (Caleb)
Oscar Isaac (Nathan)
Sonoya Mizuno (Kyoko)
Corey Johnson (Jay)
Claire Selby (Lily)
Where To Watch?
Watch this film on Netflix.
Agora
Release date: 9th October2009
Although Agora is mostly Rachel Weisz's showcase, Isaac delivers a strong supporting performance in this Spanish historical drama.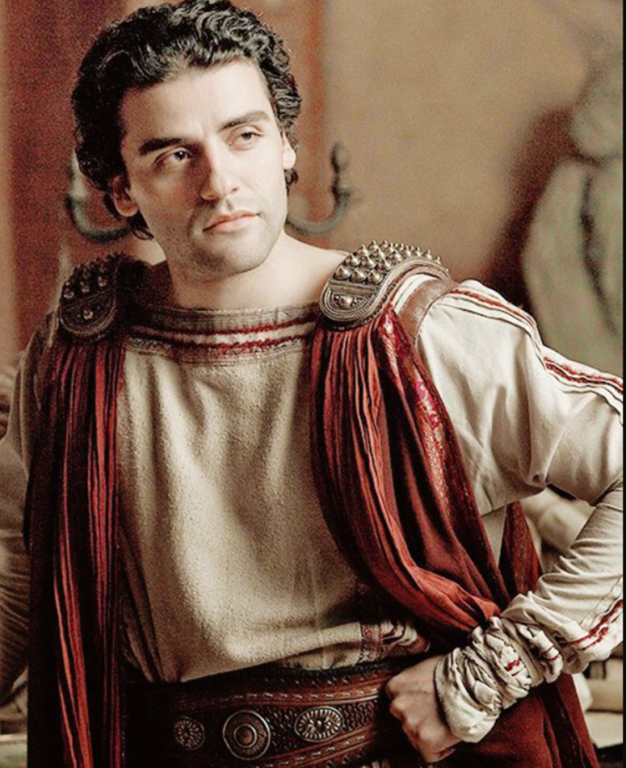 The movie creates a captivating tale with some brilliant ideas, and the characters are all exciting and distinctive.
Cast:
Rachel Weisz (Hypatia)
Max Minghella (Davus)
Oscar Isaac (Orestes)
Ashraf Barhom (Ammonius)
Michael Lonsdale (Theon)
Rupert Evans (Synesius)
Homayoun Ershadi (Aspasius)
Sami Samir (Cyril)
Richard Durden (Olympius)
Where to watch?
You can watch this amazing movie Disney+.
Operation Finale
Release Date: 29th August 2018
It is one of the best contemporary World War II movies, centres on a clandestine Israeli squad sent to Argentina to track down and apprehend Adolf Eichmann.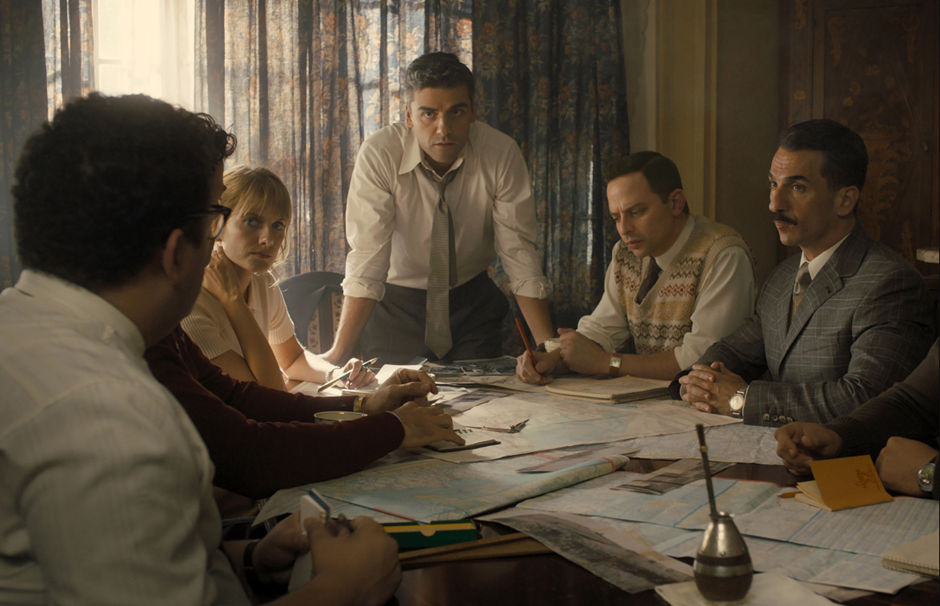 Oscar Isaac plays the movie's protagonist Peter Malkin, who sets up a risky game of cat and mouse with the infamous war criminal in one of his most complicated roles. It's a suspense movie with much thought-provoking commentary on the subjects of war and battle.
Cast:
Oscar Isaac (Peter Malkin)
Ben Kingsley (Adolf Eichmann)
Mélanie Laurent (Hanna)
Nick Kroll (Rossi)
Joe Alwyn (Klaus Eichmann)
Haley Lu Richardson (Sylvia Hermann)
Mike Hernandez (Dani Shalom)
Where To Watch?
You can watch this film on Netflix
Triple Frontier
Release date: 3rd March 2019
It is a fantastic action thriller that tells the story of five former soldiers who reunite to carry off a risky heist in South America.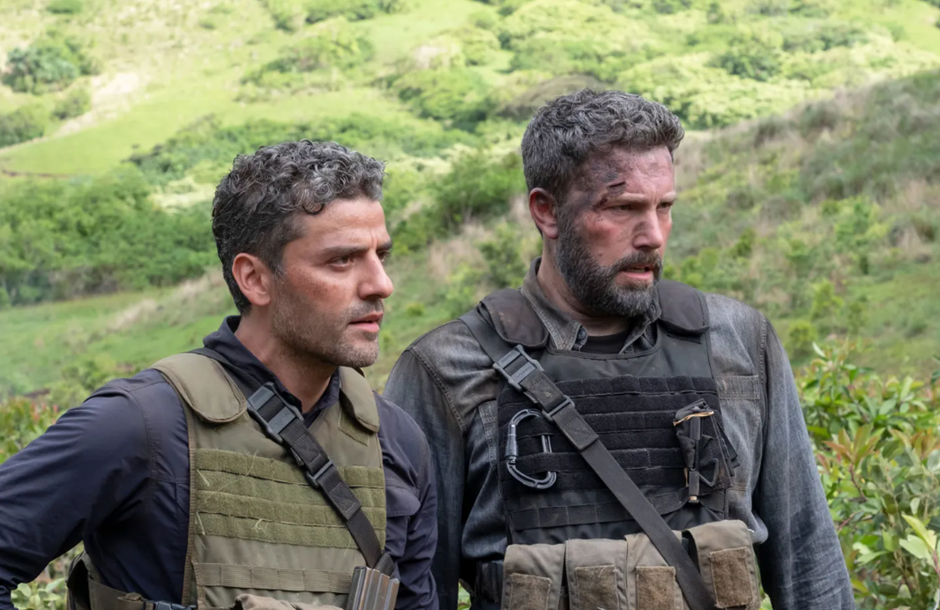 Ben Affleck and Pedro Pascal play key roles in the movie, and Oscar Isaac gives a standout supporting turn. It's tough to avoid being drawn into this gripping thriller from beginning to end with a large and outstanding cast.
Cast:
Ben Affleck (Tom 'Redfly' Davis)
Oscar Isaac (Santiago 'Pope' Garcia)
Charlie Hunnam (William 'Ironhead' Miller)
Garrett Hedlund (Ben Miller)
Pedro Pascal (Francisco 'Catfish' Morales)
Adria Arjona (Yovanna)
Jeovanny Rodriguez (Duke)
Juan Camilo Castillo (Captain Diego)
Reynaldo Gallegos (Gabriel Martin Lore)
Where to watch?
Watch this movie on Netflix
W.E.
Release date: 1st September 2011
It is a historical romance most known for being directed by pop icon Madonna.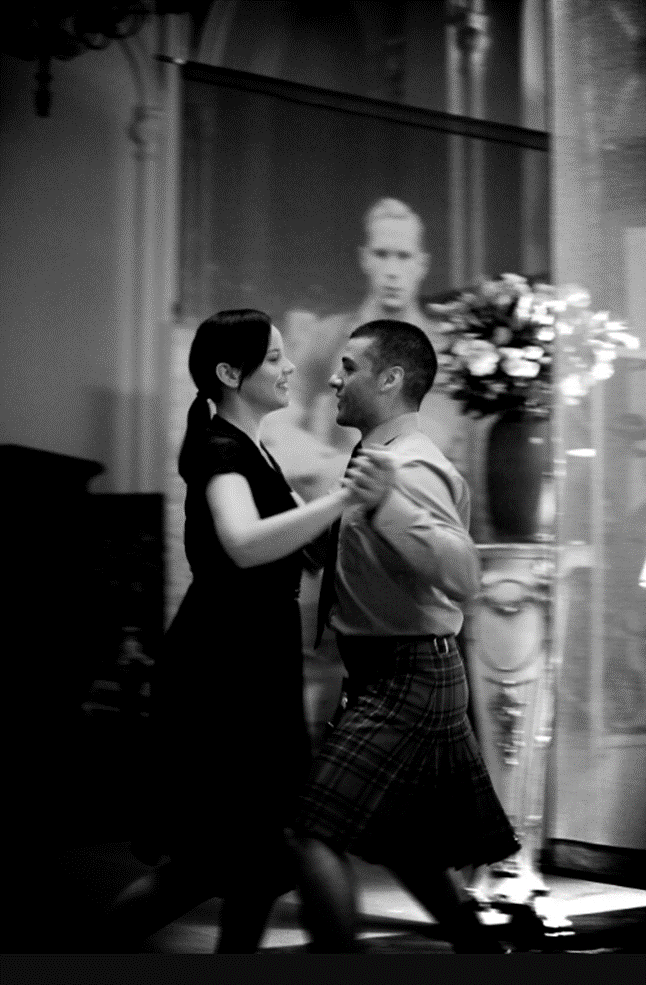 W.E. is still an intriguing movie with a distinct premise that undoubtedly makes it stand out from the crowd, despite being relatively forgotten and underrated. Although Isaac performs fantastically like Evgeni, the film's best feature is its intriguing and mysterious plot.
Cast:
Abbie Cornish (Wally Winthrop)
Andrea Riseborough (Wallis Simpson)
James D'Arcy (Edward)
Oscar Isaac (Evgeni)
Richard Coyle (William Winthrop)
David Harbour (Ernest)
James Fox (King George V)
Judy Parfitt (Queen Mary)
Haluk Bilginer (Mohamed Al-Fayed)
Where to watch?
Watch this beautiful movie on HBO and Amazon Prime.