Nine weeks of the musical guessing game 'Masked Singer' are already over, and 17 masked singers who sought to win have been unmasked and sent home. The current Season 8 of this musical show has 22 contestants who are being judged by Ken Jeong, Jenny McCarthy, Nicole Scherzinger, and Robin Thicke. The show is being hosted by Nick Canon.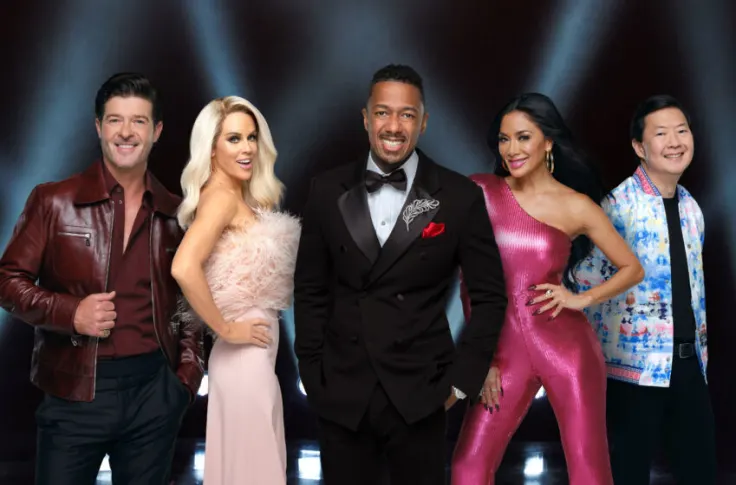 The Masked Singer Season 8 Elimination
Week 1 Elimination
Eric Idle, the actor from Monty Python, was disguised as Hedgehog.
Famous singer of NSYNC Chris Kirkpatrick, was disguised as Hummingbird
Actor Willian Shatner who plays Captain Kirk, was disguised as Knight
Week 2 Elimination
Comedian and ventriloquist Jeff Dunham was disguised as Pi-Rat
Pastor and singer Montell Jordan was disguised as Panther
Week 3 Elimination
The mummies were unmasked and sent home, and the faces behind them were The Brady Bunch stars Christopher Knight, Mike Lookinland, and Barry Williams.
The face behind the Fortune Teller was Shark Tank CEO, Daymond John.
Week 4 Elimination
The Mermaid has a beautiful voice but was eliminated and unmasked to be Gloria Gaynor.
Week 5 Elimination
Kat Graham from Vampire Diaries was disguised as Robogirl but was unfortunately unmasked and eliminated from the show.
The face behind Beetle was Jerry Springer
Week 6 Elimination
The Milkshake was none other than NFL player Le'Veon Bell.
The Walrus was unmasked to reveal Joey Lawrence from Blossom.
Week 7 Elimination
There were two eliminations done this week. The first was Venus Fly Trap, who was unmasked and revealed to be George Foreman. The second elimination for week 7 was George Clinton, who was disguised as Gopher.
Week 8 Elimination
This was a roast battle week; two contestants were unmasked and sent home. The first was Bride, and the face behind it was Chris Jerico, while Avocado was unmasked to reveal Adam Corolla.
Week 9 Elimination
The theme for week 9 was Fright Night, and several masked singers were unmasked and sent home. This was the first show that saw self-elimination, and the first was Scarecrow, who unmasked to reveal herself as Linda Blair. Following the scarecrow was Sir Bug a Boo, who was Ray Parker Jr.
With the finale almost nearing, the show has become even more exciting. Stay tuned with us for more news on The Masked Singer.