Whew! After the huge acclaim from fans, Netflix series, The 100 Season 7 garnered; the tinsel town is in buzz for Season 8. If you, too are, anticipating a new season, keep reading this post.
The most sought-after Netflix apocalyptic Sci-fi drama series ended with 100 episodes under its belt. The Season 7 finale leaves the audiences on a high demanding note, wanting more content from 'The 100' makers.
Also read: Top Chef Season 19 Contestants
Will there be a Season 8 of 'The 100'?
Oh! Viewers will be terribly let down with the news that the makers have already marked Season 7 to be the ending of the show with 100 episodes.
In an interview with Deadline, the series creator Jason Rothenberg stated that he and his writers have been preparing to terminate the program after Season 7 for several years.
"Once it started to seem like it was in it for the long haul," he told, "we didn't feel too sure about that ending until approximately the end of season five."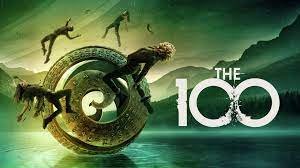 'The 100' Spin-Off: Will it happen?
Both Netflix and the creators have dropped the curtain on this subject. In 2019, Rothenberg began developing a prequel for the series that was to take place 97 years before the series events.
The production started with starring Lola Evans (Carnival Row), Adain Bradley (Riverdale), and Leo Howard (Legacies). Later, in 2021 unfortunate news about the cancellation of prequel surfaced on the internet.
The President of CW Pedowitz stated that it was "not done in whatever way, shape, or form". These discussions are still ongoing. We can confirm that Spin-Off is not yet in production. However, we could get official confirmation in 2022.
So, 'The 100' is officially ended, but fans know Jason remains upbeat. There might be some surprises waiting for the beloved audiences.
We can keep our hopes for a new series from Janson.