What is Solar Eclipse?
A Solar Eclipse is witnessed when the Sun, Earth and Moon come in a straight line. The Moon falls in between Sun and Earth blocking the rays of Sun from directly reaching the earth.
Types of Solar Eclipse
Total Solar Eclipse
Partial Solar Eclipse
Annular Solar Eclipse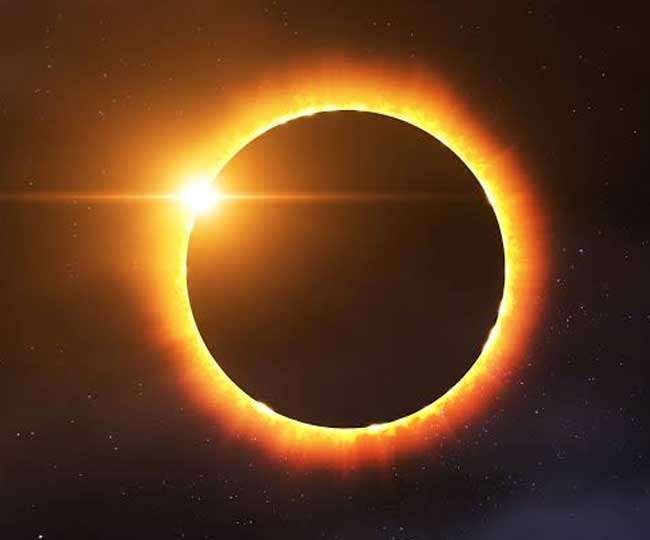 The Solar Eclipse today is an Annular Eclipse where the Moon is so far away from the sun that its relative size fails to cover the size of the Sun hence forming a ring of fire in the sky where just the outer rims are visible.
Today the Solar Eclipse will start at 09:15 AM IST and will be visible until 03:04 PM IST. The maximum Eclipse will be visible at 12:10 PM IST.
Solar Eclipse today marks 1 of only 5 instances where a maximum of Solar Eclipse will be visible for India in next 100 years.
Solar Eclipse Today: Timings in Cities
Kolkata — 10:46 am to 2:17 pm
New Delhi — 10:20 am to 1:48 pm
Mumbai — 10:00 am to 1:27 pm
Chennai — 10:22 am to 1:41 pm
Bengaluru — 10:13 to 1:31 pm
Effects of Solar Eclipse
When the Moon is directly between Sun and Earth, the rays coming from Sun are more damaging and can effect your retina. Hence it is advised not to directly see the Sun with naked eyes. Special glasses are available in the market and online to watch the Sun.
Do not use ordinary Sunglasses to view the Sun directly.
Do not look at the reflection of the Sun in water.
Use only special Solar viewing glasses to watch the Solar Eclipse.
Photos of Solar Eclipse