No one is unaware of Snapchat, the social media app with lot of filters. Well, New Year was around the corner and partying is must to give it a kickass start. However, when it came to New Year 2018 party, Snapchat CEO ruled the game.
Though Snapchat is currently having a tough time, because of its rival Instagram, it ruled the game of party. No competitions there. Snapchat's CEO Evan Spiegel threw a party to celebrate New Year worth $4 million. Snapchat employees from all over the world flew down to Los Angeles in New Year's Eve to celebrate the coming in of 2018.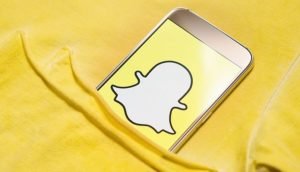 A great part of LA was shut down by the CEO to throw the party as reported by TMZ. The New Year Eve's party spread across in several venues in Los Angeles. According to TMZ, CEO rented Microsoft Theatre, a plush bowling alley and Michelin star Wolfgang Puck's restaurant.
Every other venue facing the Microsoft Square- Katsuya, Lucky Strike, Tom's Urban, Conga Room was also booked for the party. The company had been planning this party since months. If sources are to be believed, then the ice rink at Microsoft was also removed to make space for people at the party.
SnapChat New Year Party: Music, Games and Food
Not only was there great food, casual games were also set up. All these factors definitely puts one into imagining how great the party must have been. An unconfirmed report stated that CEO also grabbed a celebrity performance which added a cheery to the cake. Famous Hollywood rapper Drake performed at this massive party. Snapchat hosted this party and over 5000 guests were invited. A 105 foot DJ tower was set up so that these guests could enjoy the best of the party. The guests were also treated with pyrotechnics.
SnapChat New Year Party's Worth
The expense was not at all on the company. It was by the 27 year old billionaire, Evan Spiegel, CEO. The personal worth of the CEO is around 3.8 billion, so throwing a party worth 4 million isn't a big deal. As per the reports, the company stated, "We're excited to celebrate a transformative year as a team. Evan is personally sponsoring the night's performance."
Drake's performance goes missing
However, the greatest shock was that there were no snap stories about the New Year's party on Snapchat. Names of various celebrities popped up in snapchat for their various performances but Drake's performance was missing. However, according to Daily Beast reporter Taylor Lorenz, Snapchat put over a digital cone of silence around its corner to prohibit any public snaps.
The employees were also asked not to post any stories or pictures about the party on Snapchat or any other social media website. Though one does not need to worry as few glimpses of the party are available on Instagram. Even Drake posted few stories from the party on his Instagram account.
All these made up for a memorable night for the guests and this makes one say that Snapchat CEO did throw one great party that is buzzing around the internet.