The first five years have so much to do with how the next 80 turn out.

Bill Gates
Shark Tank India Live: Raising Superstars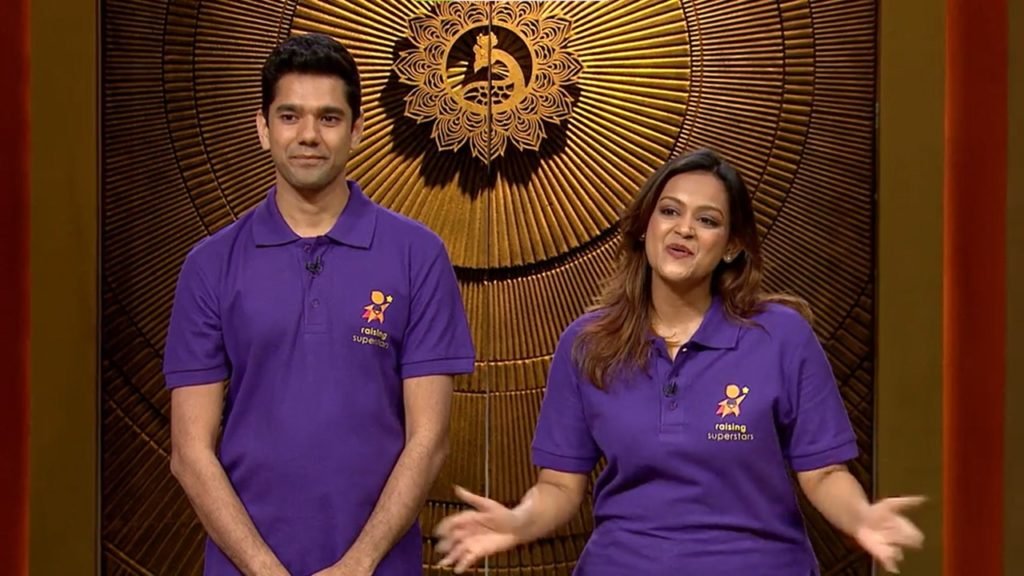 Raghav Himatsingka & Shraddha Himatsingka, the 2 co-founders brought Raising Superstars, their app based product which helps kids become sharp. They brought one of their clients to demonstrate their product. The story goes back 3.5 years, both the co-founders had their son, through which this whole idea came into picture. Kids, right from the very beginning can start (0-3 years) with the help of cards, app. The 4 programs that they have range from 7 days to 1 year and have a strong profit base.
Ask: Rs. 1 Crore at 2% Equity
Anupam Mittal started with a quick suggestion and note and went ahead to say no. Namita and Vineeta also backed out of the investments. Ashneer looked interested and offered Rs. 1 Crore at 5% Equity whereas Aman offered the same amount at 4% Equity.
Both the co-founders took the time and came back to hear a new thought where Ashneer and Aman came into a partnership and offered Rs. 1 Crore at 4% Equity.
Shark Tank India Live: Torch-it – Empowering Vision Beyond Sight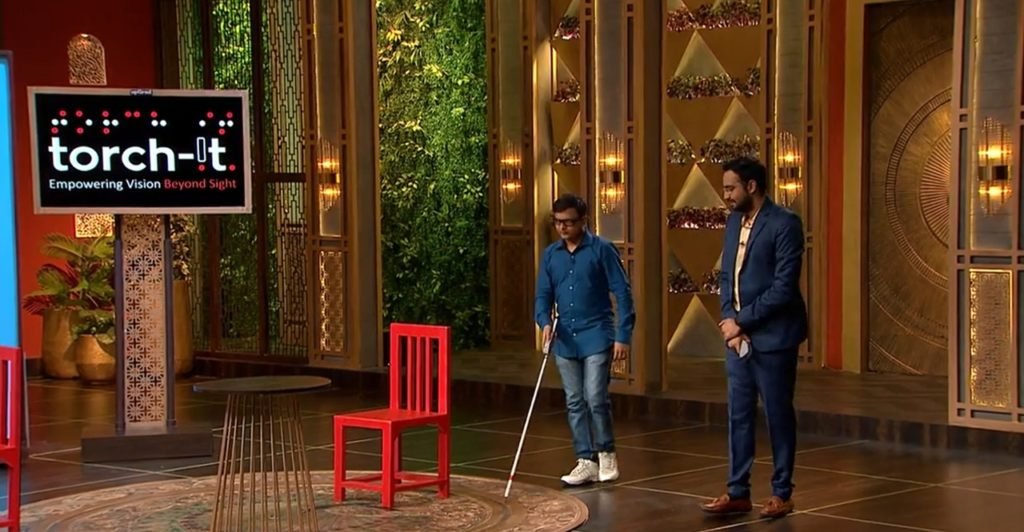 Hunny Bhagchandani, came with a vision of empowering vision and making life's easy. The product Torch-it is affordable and accurate as claimed by using Sonar which send radiations and few patent technologies to bring up this product into life.
Ask: Rs. 75 lakh at 1% Equity
Smart wearable glass, Jyoti is the next product in queue; the alpha version of the product is in queue and even the video of the product was shown during the episode. The highlight of their product was the price.
The Sharks looked interested. Aman Gupta and Vineeta offered a suggestion to go with a debt model instead of equity but didn't really capture their investment. Anupam offered, Rs. 50 lakh at 2.5% Equity and Rs. 25 lakh in debt. The counter offer was Rs. 50 lakh at 1% Equity but Anupam rejected and thus the founder had to go without any deals.
Shark Tank India Live – LKD: La Kheer Deli!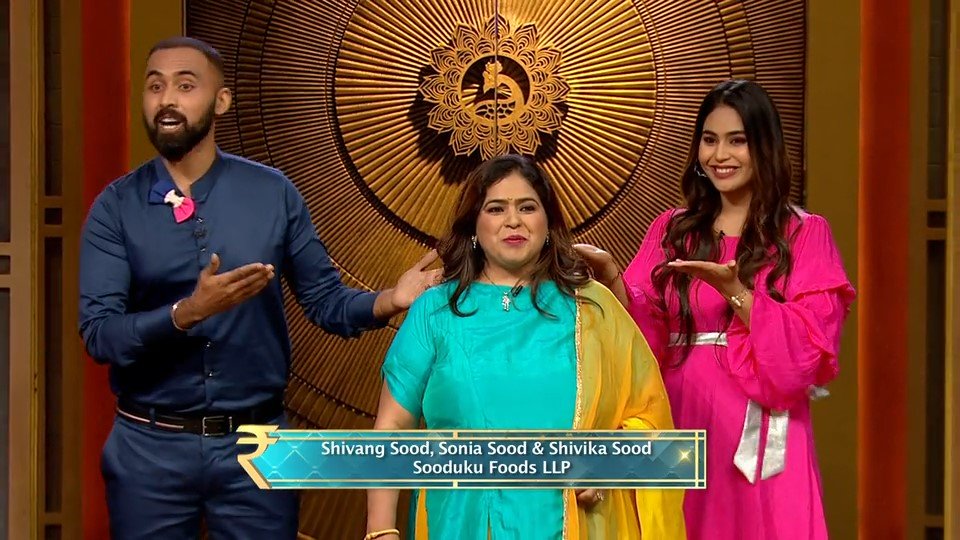 Ask: Rs. 50 lakh at 7.5% Equity
Co-founded by Shivang Sood, Sonia Sood and Shivika Sood, LKD comes in a special taste which comes in different yet interesting flavors. The shelf life of the product is 6 days but the co-founders mentioned that they are working on the research to take it to 3 months. An idea that came at home while cooking Kheer, yes it came as easy as it sounds.
The Sharks gave their suggestions and recommendations and only Anupam Mittal went ahead with an offer of Rs. 50 lakh at 25% Equity. The co-founders came back after a discussion and counter offered with Rs. 50 lakhs at 15% Equity which Anupam didn't like and thus the co-founders went without any deal from the Shark Tank Platform.
A great episode and some excellent business ideas today as well!