Marvel has released its first East Asian lead depicting the best martial arts actor Shang Chi, which is played by iconic Simu Liu who is a veteran actor and has stunned audience with his comedy and charisma several times. This movie is filled with multiple colors of action, fantasy, drama, and superpowers. The movie Shang Chi and The Legend of the Ten Rings has released on 2 September in Australia and 3 September in the US and UK.
Director: Destin Daniel Cretton
Cast: Simu Liu, Awkwafina, Menge'r Zhang, Fala Chen, Florian Munteanu, Benedict Wrong, Michelle Yeoh, Tony Leung
Storyline: A warm story of Asian superhero Shang-Chi (Simu Liu) who struggles with his dysfunctional family and true calling that can melt your heart.
Duration of movie: 132 minutes
Shang-Chi and The Legend of The Ten Rings Review
The story revolves around two happy slackers, hero Sean (SimuLimu) and his best friend Katie (Awkwafina). They were unambitious and were struggling with their minimum wage (Valet driver) jobs in San Francisco. However, their non-happening life takes a dramatic turn when Sean was forced to face his past. An amazing sequence from his past revealing his true identity as a warrior.
Shang, being the son of an old Chinese warlord, XuWenwu, a.k.a. the Mandarian, also the bearer of powerful 10 rings. The rings make XuWenwu unbeatable and extraordinarily powerful. Will the Shang could defeat his immortal father?
More exciting is the role of director Destin Daniel Cretton's MCU entry with appealing actions and choreography dancing, paired with the captivating music of Joel P. West. The splendid visuals and sceneries can  move you on a journey to a mythical land.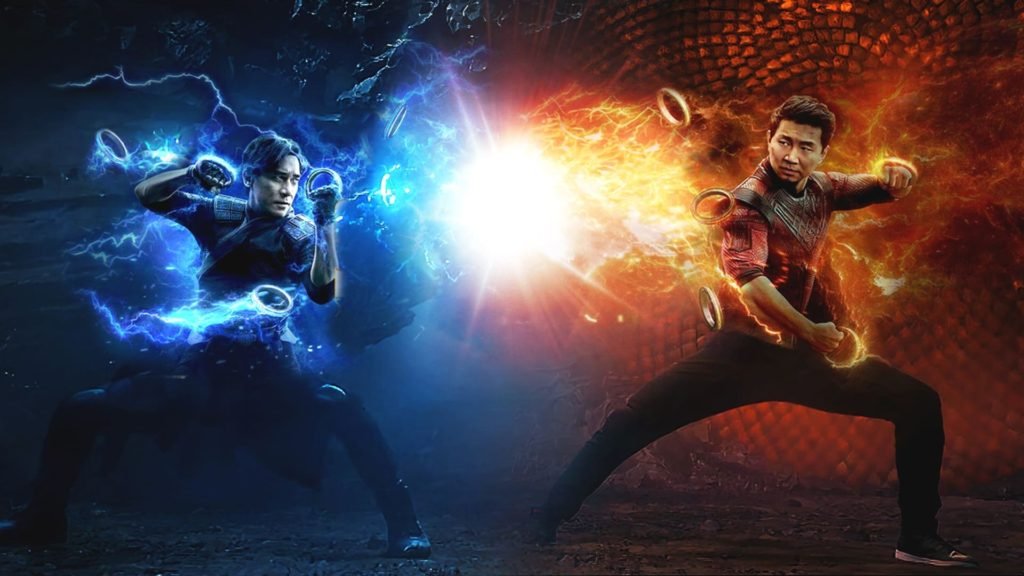 Why is Shang-Chi Movie Different than other Marvel Movies
After many dramatic movies and MCU TV series, we finally have the best experience of the best solo Marvel films that remind us about the big screen and spectacular movies. Cretton has looked upon the finest detail and pays homage to the exotic culture and martial arts of the East. He also has achieved the best plot of a story filled with action, drama, family, and friends. We can see a platonic love story that is quite emotional to watch and is a rare feat in other movies.
The film can ride you on an emotional journey with Wong KarWai (the legendary Tony Leung). The role of this iconic actor is praiseworthy with his command of all empathy and actions. Simu Liu is the hero on his way and Cretton's brief is clear for Tony. He wants to perform Tony like he is in the real world. And the locking of eyes with his love-interest Jiang Li (Fala Chen) during their intimate fight is the magical scene of the movie. Tony's character depicts a clear and deep meaning in the movie.
The fight sequences and actions, especially with sinewy Asian dragons, can tear your eyes that is like a spectacular sequence of a dragon movie. Michelle Yeoh (Jiang Nan) plays the role of magical guardian in the movie. The character of Shang Chi is quite unpredictable at the beginning of the story. The movie unfolds many secrets and adventures related to Shang Chi after an interval and at the climax, it is spectacular to watch the fight for the superpower.
Marvel has demonstrated an unpredictable and interesting tale of father-son with its crazier and exciting characters, twists, and secrets. I have never felt a Marvel movie with that much uniqueness and actions. If you are planning to hit the big screen without getting bored as you feel in any traditional action film, this movie is the one for you. I bet! You all will be amazed by the unique storyline of this movie filled with romance, actions, adventures and fantasy.