Ever since Ranbir and Alia confessed to being in a relationship, news has sprung up, and people are loving the new Bollywood duo. They are the talk of the town because of their upcoming movie, Brahmastra. They are being seen in different places together, and paparazzi have all their news. This duo once again sparked off the rumors when they celebrated the Environment day together with Big B and director, Ayan Mukherji on the sets of Brahamastra. Alia is very supportive of nature and keeps on posting about how the environment can be catered in a healthy way.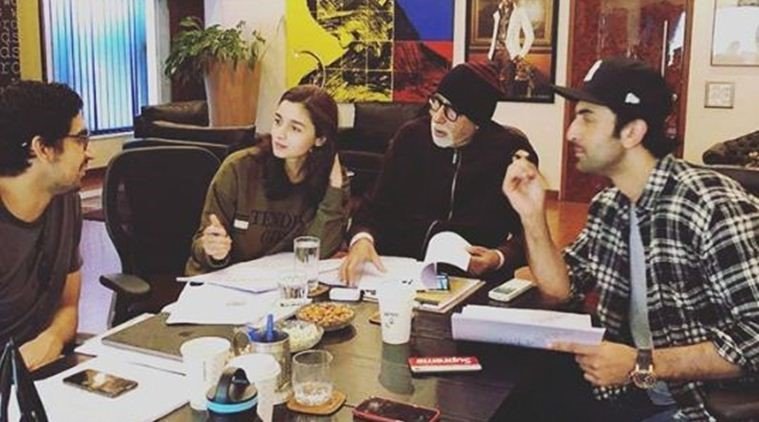 Alia Bhat shared a photo with co-star Ranbir Kapoor and director Ayan Mukherji on her Instagram account. All of them were holding eco-friendly bottles. Alia and Ranbir were holding the bottles which had their names engraved on it, while Ayan's bottle had Brahmastra engraved on it. In the caption, Alia wrote, "Celebrating #WorldEnvironmentalDay on the sets of #BRAHMASTRA with our eco-friendly bottles."
Mr. Bachchan's Blog Post on Brahmastra Movie
Not to forget, the Big B of Bollywood, Amitabh Bachchan was also present on the sets for the look test. He even took to his own blog to share with his fans the experience of working with the younger generation of Bollywood. His blog read,
the fresh new film, 'Brahmastra' .. the entire day was spent battling with the look for the film .. its a tedious job, sticking removing applying de applying and applying again, until some decision is reached .. and then on to the sets for blocking .. these are all new and unknown expressions for me, unknown in the times that I worked, unknown to most of my generation ..

but it must be appreciated that the meticulous planning of the director and the production has to be appreciated .. such efforts were never seen in our time…May this fresh and new generation with whom I have the honour and pleasure of working, give me learning and educate me in the qualities that I lack ..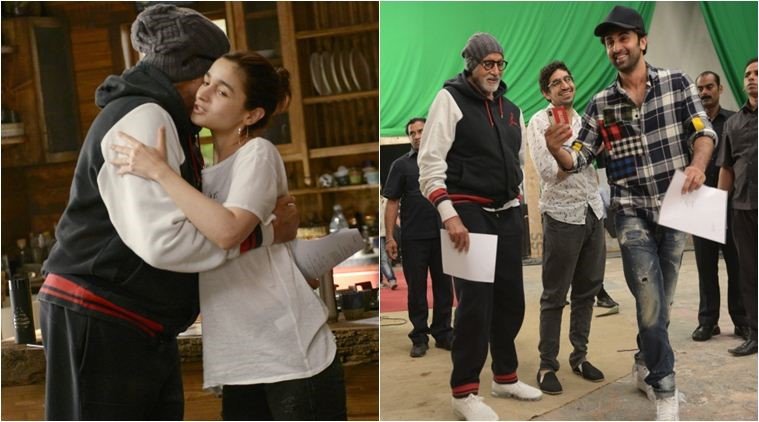 Amitabh Bachchan also wrote on his blog that Ranbir recorded the slow motion of the actor while he casually moved around on the sets of Brahmastra. Big B appreciated Ranbir for being so respectful. He wrote, "So .. Ranbir shoots on his mobile a slo mo walk of mine shows it to me and then exhibits it to the entire crew .. !! But his respect and love never fade."
By the way, Big B also clarified that the clothes they were wearing weren't a part of the movie but just chilling. He also posted a number of photos with Alia and Ranbir on his blog. His post read, "Alia and Ranbir and moi rehearsing .. and this is not our costume or look or anything near it .. got it .. fine ..we are just chilling and .. well .. rehearsing to get the first day right tomorrow .. tomorrow .."
Later the day, Alia and Ranbir were caught by the paparazzi when they were leaving together. Photos of them leaving on the same car was captured by the Paparazzi.