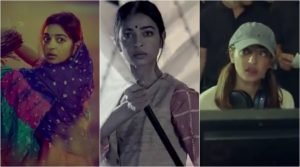 When Radhika Apte is off Bollywood movies, we find her all over Netflix. She is "Omnipresent". From Lust Stories to Sacred Games and now Ghoul, seems like Radhika Apte is ruling the internet. Since she is present all over Netflix, do you think Indian memes could hold back? Of course, no. Her Netflix series which gathered so much of praise, got her enrolled in memes.
But who can stop Netflix. Netflix hit back at their trollers with even funnier memes. They got back at them in a hilarious response. Netflix India even released a two-minutes spoof video of Radhika Apte and director Vikramaditya Motwane. The clip appears to be a behind-the-scenes video of the show called "Omnipresent". The series will have Radhika in every role. Netflix captioned the video on their Twitter account and wrote, "Whatever the role, Radhika apt hai." Also, Netflix at the end, changed their name to "Radfllix".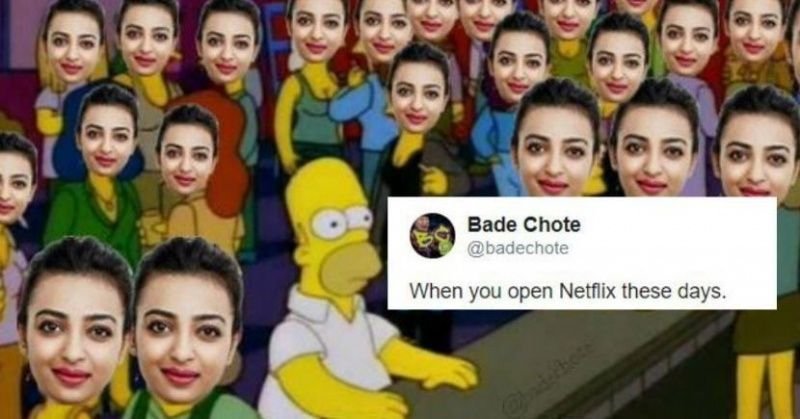 Also, if that was not enough Netflix India changed their Instagram bio, "Just another @radhikaofficial fan account."
Omnipresent Radhika Apte on Netflix
Netflix even spoofed its iconic "To All The Boys I've Loved Before" and released the box of love letters. But this time it wasn't from Lara Jean to Peter Kavinsky or Josh Sanderson. It was from Netflix to its "love" Radhika Apte.
Also, Radhika received special mention about the release of Padman in Netflix. Netflix took to Twitter to announce the streaming of Padman, "Padman is now streaming and we're not just saying this because Radhika Apte is in it but yes Radhika Apte is in it."
Commenting on her omnipresence in Netflix, Radhika said, "I was very happy. I think it is a great compliment because it is such a great platform. Who would not like to be a part of the projects from Netflix?"
Well, Netflix did give out a great message to the trolls, and took it whole-heartedly.