If you have been active on social media, you must have definitely come across the girl with a cute wink. Her smile, her expression and her wink has taken away the heart of every boy of the nation. Well, if after all this, you still don't know the name of the girl, then her name is Priya Prakash Varrier.
After Disha Patani and Mithali Raj, the current national crush is Priya Varrier. Within the 20 seconds video of the song, she has given such expressions that proves she would have a bright future. Her smile and her wink has totally gone viral.

Priya Varrier
The girl, Priya Varrier has become viral all over the internet. If you open Facebook, Instagram or Twitter, all the meme pages that used to make you laugh have been praising this desi beauty. She is no stranger, everyone knows her. With the 20 second long clip from a song of one of her upcoming films, she rose to fame. In the video, she is smiling and winking to her co-actor Roshan Rahoof.
The video
The clip is from a song of their upcoming Malayali film, Qru Aadar Love. Just after few hours when the video was shared by the actors on their Instagram pages, it was shared and became viral. In the video, they are seen in their school dresses exchanging glances. This video takes us back to our first teenage love stories. And within no time, every individual of the social media became interested in the cute girl within the video. The charm of Priya has become irresistible whereas, Roshan is no less.
Facts of Priya Varrier
Listed below are a few facts of Priya Varrier that you may be interested to know:
Priya is 18 years old who is the upcoming Malayali Actess. She hails from Kerala.
She was born on 12th September, 1999.
Her debut film, Oru Adaar Love will be releasing on 3rd
She is currently studying B.Com first year in Vimala College, Thrissur, Kerala.
The increase in her Instagram followers list has been sudden and abrupt. Just a few days ago, the list of her followers was around 87K and today its 1.2 million. Not only this, several pages are sharing her photos praising her video.
She is lover of dance and music.
Priya loves travelling. Wanderlust? Well, maybe.
Guys, Priya is single. But is she ready to mingle? She can only answer to this question.
The video has gathered around 6.3 million views on YouTube.
Priya Varrier Reaction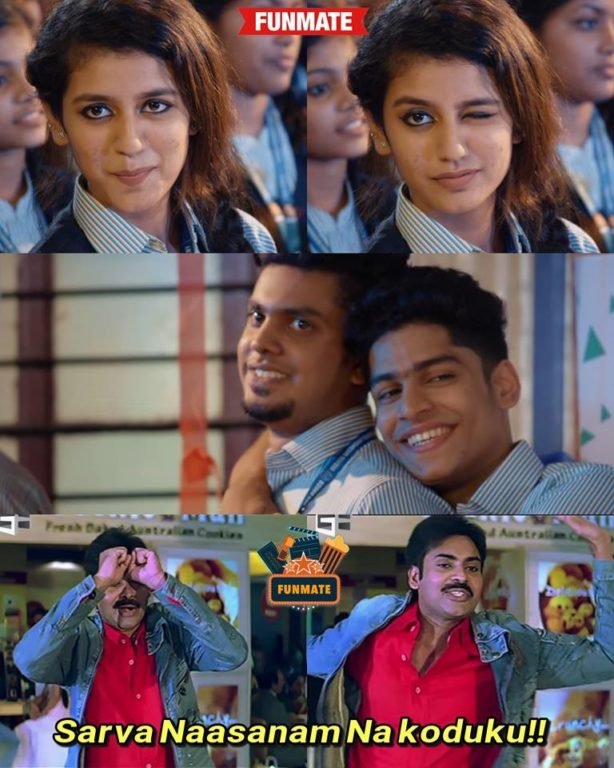 With the sudden increase in fame and so much appreciation from the people, she is totally astonished and overwhelmed. She took to Twitter to express her gratitude. She tweeted, "Thank you so much for the love and support for #ManikyaMalarayaPoovi#OruAdaarLove. 4.3 Million views for YouTube & counting, 600k+ for me going bigger in Instagram."
Internet has also been flooded with memes. The memes are just hilarious. After so much appreciation, it can definitely been said that these two will do really good. Hope that the film receives equal appreciation as that of this video.