Since a very long time India was waiting for the pod taxi to be introduced. It seems now that the safety is on its way India will now be following the US safety norms and launch its very first pod taxi. This initiative was taken by the government bodies to ensure safety towards its citizens. The project is budgeted around 4000 crore it is also known as personal rapid transit.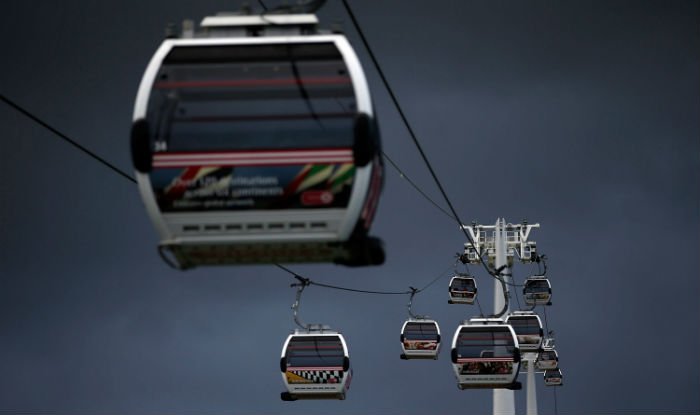 It will be executed from Delhi Haryana border to Rajiv Chowk in Gurgaon. it is a dream project of Nitin Gadkari, Minister of Road Transport and Highways. Earlier, the government didn't approve of it, and hence it was delayed. Delays also happened because several committee who tried to lay down safety measures.
Gadkari told PTI,
"This will be a major step toward using congestion on busy Dhaula Kuan-Manesar stretch and revolutionising transportation".
Personal Rapid Transit
PRT, an advanced public transport offers to its customers, taxi like services. It is fast and pollution free. It offers to its customers an uninterrupted form of journey. It will provide small pod like cars that will provide taxi like service. It will be convenient for small group of travelers.
POD Taxi: Automated People Mover (APM)
The APM, recommended to PRT was prepared by American Society of Civil Engineers. The APM informed about the Minimum requirements of safety and also the performance of PRT.
Specification of Vehicle
According to the reports of Times of India the vehicle will have arrival audio and visual warning it will also have features like CCTV, emergency call points, fire protection and other advanced services.
It will be a battery powered vehicle that will be able to hold 6 passengers. Its maximum speed will be 40 km/hr. It ensures track flexibility because of its low turning radius. It can even negotiate gradients with 10% ascending and 6% descending. It also ensures high density carriage. It can carry 5000-7200 people per loop. It has safety sensors which ensures 100% of safety to the passengers. It will provide non-stop journey to the passenger. The control system of the vehicle ensures that the paths don't conflict while crossing.
DBFOT Design
The project is done on design, full finance corporate and transfer basis. It will have a stretch of 12.3 KM. It will start from Delhi Haryana border on NH 8 and extend till Badshahpur. It will cover Rajiv Chowk, IFFCO and Sohana Road. The standards which will be approved would play an important role in guiding safety and other specifications.
The model is in London's Heathrow airport, Morgantown and Masdar city.
POD Taxi: Bidders
Three bidders made the technical presentation last year. They wear Mertino, MND group and PNC Skytran. The government choose MND and SkyTran instead of Mertino.
Gadkari further added "it all goes according to plan the first phase will be linking the 70 KM straight from Dhaula Kuan in Delhi to Manesar in Haryana to decongest NCR".
If this system is well executed, it will be a Massive hit. People are really looking forward to it.