We all know how Money Heist has taken the world by storm, but what's up with Pepsi's cool collaboration with it? Well, don't worry as we're here to dig into the matter and tell you in bits and pieces about what this trendy virtual party is all about.
So, Netflix successfully completed the Money Heist series this year, and it definitely calls for a celebration. And because Pepsi happens to be the absolute party starter, it was quick to organize a virtual party for all the lovers of this gripping series. Yashraj Mukhate, the 2021 fame for his song "Rasode Mein Kaun Tha" on YouTube created a special mix for inviting the fans of the series to the fun party. The party is set to stream live on YouTube on the 9th of October, and if you're a Money Heist fan we don't think your weekend could get any better.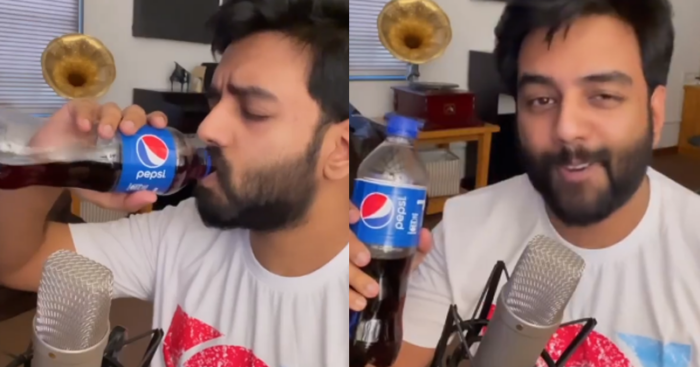 Pepsi also introduced some limited edition posh, gold-colored cans to the market that were up for grabs for the admirers of the show. As a result, the fans of the show were seen longing to get their cool version of the gold Pepsi can, and swag their way to the virtual YouTube party by scanning the QR code printed on the can.
Also in news: Money Heist Volume 2 Release
What's more for the die-hard Indian fans of the show is that the fun-filled YouTube party is about to give the viewers a sneak-peek into Volume 2 of this hit series. This added up to the excitement of all the fans out there and we all cannot simply wait for the party to begin. We hope you have a fun time!