Pad Man: The movie with motive
Menstruation is a really serious issue that needs to be talked about. It is not something unusual. Indian society is where people easily get offended and everything that is natural is considered a taboo. So, one of such taboos is menstruation. Education regarding sanitary napkins and menstrual health is very necessary. Slowly people are raising their voice against menstruation being considered dirty. Movies are being made to educate people about menstrual health. Movies like Pad Man are the best medium to portray such things. Education about sanitary napkins are given through movies, which will spread awareness everywhere.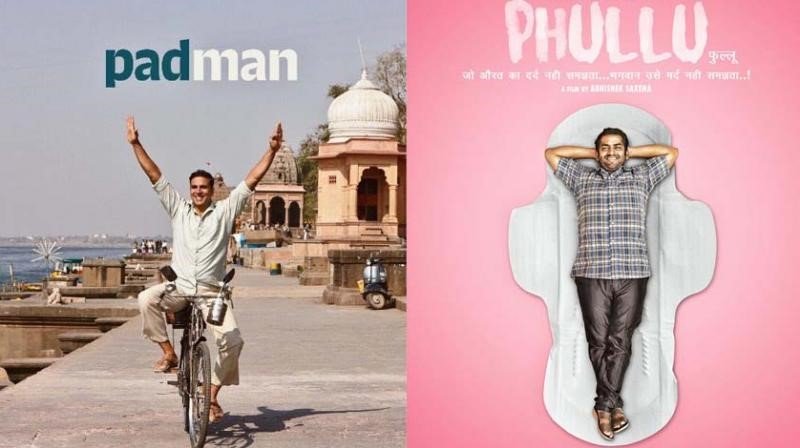 Pad Man, which is to release in January 2018 has created a lot of buzz ever since it was announced. This is a movie that promotes the importance of sanitary napkins during menstruation. Prior to Pad Man, there was a movie Phullu which released in June 16, 2017. This movie also showed the importance of sanitary napkins and why it is necessary to maintain menstrual health. The struggle of promoting education about menstruation is common in both the films. These movies brought up the topics that needs to be discussed.
Pad Man Story
This movie based on Twinkle Khanna's book, "The Legend of Lakshmi Prasad". The novel was inspired by the life of Arunachalam Murunganantham, a Tamil Nadu social activist. He was the one who brought into light the importance of menstrual hygiene in the rural parts of India. He took up this revolutionary activity and proved it to be a success. Therefore, Pad Man is a movie that revolves around the life of Murunganantham, who took up the responsibility to introduce low cost sanitary pads in rural India. Akshay Kumar plays the role of Murunganantham and Radhika Apte plays the role of Murunganantham's wife, Lakshmikant Chauhan.

Director and Cast
The movie is written and directed by the very famous director R. Balki. This movie is produced by Twinkle Kapoor and Sony Pictures India. The movie stars Akshay Kumar as Arunachalam Murunganantham, Radhika Apte as his on screen wife Lakshmikant Chauhan. The movie also stars Sonam Kapoor. Amitabh Bachchan makes a guest appearance in the movie. In November 2017, Sony Pictures India became the global distributor of the movie worldwide.
Pad Man Trailer: The most appreciated
The trailer of the movie was released in 15 December, 2017. The trailer of the movie showed the struggle of a common who set out on a journey to find sanitary napkins at affordable prices for his village. Uploaded by Sony Pictures India on YouTube, the trailer has received about 28 million views till date. The trailer of the movie has received this huge amount of views in just 1 week.
Songs: Views
The only song released till date is Aaj Se Teri sung the by very soulful, Arijit Singh. In YouTube it has gained about 6.8 Million views in just 2 days.
People are eagerly waiting for this movie. The trailer has received a lot of love and has been appreciated a lot by public. The tagline "Superhero hai yeh pagla!" is indeed very appropriate. The film is all set to release worldwide on Republic Day, January 26, 2018.