Earlier on Thursday, the Income Tax (IT) department had seized the two bank accounts of Navjot Singh Sidhu, Minister of Punjab for not paying taxes. The former cricket star had to pay a due amounting to Rupees 52lakh. His due expenses of dress expense of Rs 28,38,405, tour and travelling expenses of Rs 3824282, salary expense of Rs 4711440 and the petrol and diesel expense of Rs 17,80,358.
Statement of the officials
The IT department reported that the claims of the Congress Minister were not sufficient. He had failed to produce all the documentary evidence regarding his expenses such as bills and invoices that were to be produced during the procedure. As he could not provide the sufficient evidences, 30 percent of his expenses were seized to stop the leakage of revenue.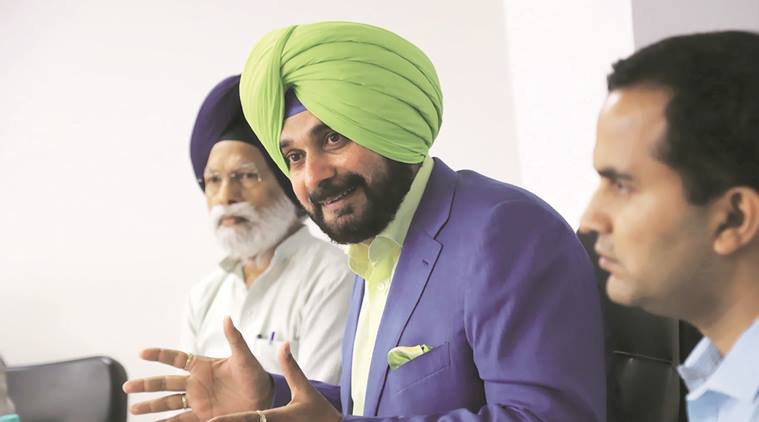 The official statement of IT department stated, "The assessee had gone in to appeal against the order on January 17 last year, but the Commissioner of Income-tax (Appeals) or CIT (A) passed the order favouring the revenue and not provided any relief to the assessee, as he had failed to provide any documentary evidence in support of his claim."
Sidhu's reaction
Even after being involved in all these controversies, Sidhu has continued to protect himself and has been firm while stating that he has filed all his returns since the past ten years and has never failed to do so. But the IT department has stated that previously three notices were issued against Sidhu and then the final action was taken against him.
Earlier Controversies
It is not for the first time that Sidhu has been involved in any such controversy. Back in 2006, he was sentenced to a jail for a term of three years because of a death in a road rage case. His conviction was turned down when he later on appealed to the Supreme Court.
Again, previous year there was a petition filed against him in Punjab and Haryana High Court following the kinds of jokes they cracked in the show which were considered to be offensive. He was also asked to quit the show because he was a minister in Punjab. However, the petition was rejected too.
Political Career
Sidhu was previously a member of BJP, who contested the elections in 2004. Till 2014, he continued to be a MP of BJP till 2014. He was elected for Rajya Sabha in 2016, but he moved out of it within few months.
Last year, Sidhu went into join Congress and contested in the Punjab Assembly elections with the ticket. He won the elections and took up the seat of Amrinder Singh. Since, the past few days, controversies have sparked off when a video of Sidhu has gone viral where on one side he is shown praising the BJP government during his BJP days, while on another he is seen praising the Congress government with the almost similar kind of speeches. Though it may appear that Sidhu wants to clear off all his controversies, but these just does not seem to end anytime soon.