MX Player is one of the most used streaming applications in India. It is just behind YouTube, and an average Indian user spends almost 26.4 hours in one month. However, the average Indian user spends almost 7.8 hours per month on MX Player, whereas a user spends almost 7.4 hours on Netflix, 4.5 hours on Disney HotStar, and 4.4 hours on Amazon Prime.
Initially, MX Player was available only for Indian users. However, it expanded its services in March 2020 internationally to several countries like the United States, Canada, the United Kingdom, New Zealand, Australia, Bangladesh, Nepal, and Pakistan. For other countries, it is still a video player.
What is MX Player?
MX Player is a leading video platform that is available for smartphones globally. This app has nearly 175 million active users in India and more than 275 million active monthly users globally.MX Player App has more than 500 million+ downloads on Play Store, and it has a rating of 4.2 on the Play Store 4.7 on the App Store.
In 2019, MX Player was awarded as India's top streaming app by App Annie, a research firm in San Francisco. The firm specializes in providing data on the mobile app industry.
The most updated version of this application work on Windows PCs and iOS smartphones. MX Player doesn't only play video in Full-HD and 4K/Ultra HD quality, but you can also use this application to read, edit, and sync subtitles. This application supports all the video and subtitle file formats.
Highlighted Features of MX Player
It is one of the top OTT platforms in India. Here are some key features:
It helps to stream online videos and helps users not store movies in their device's local storage.
Volume can be boosted up to 200%.
Amazing playback features.
Swipe gestures enable users to easily interact with the app while playing a video.
It supports all formats of subtitles files.
Is MX Player Free?
Indian users spent almost $500 million on mobile apps. In 2021, India recorded 24.27 billion app downloads on iOS App Store and Google Play Store. Currently, MX player has more than 500 million+ downloads on Google Play Store.
MX Media and Entertainment has grown a lot since its launch. Previously, this was just an ordinary video player that helped users to play various video formats like .mkv, mp4, .flv, and more. However, it is now the leading OTT platform that releases content, original web series, and different shows.
MX Player offers a free subscription to the users and users don't need to pay a single penny to subscribe. Well, how the company generates revenue then? The company generates revenue through ads. Advertisers can bid to get ad space. This is the reason why the platform plays many ads while you are watching something on it.
However, if you are annoyed by ads and don't want them while watching anything, you can subscribe to buy "Ad-Free Coupons." These VIP coupons are usually valid for 1 to 3 days.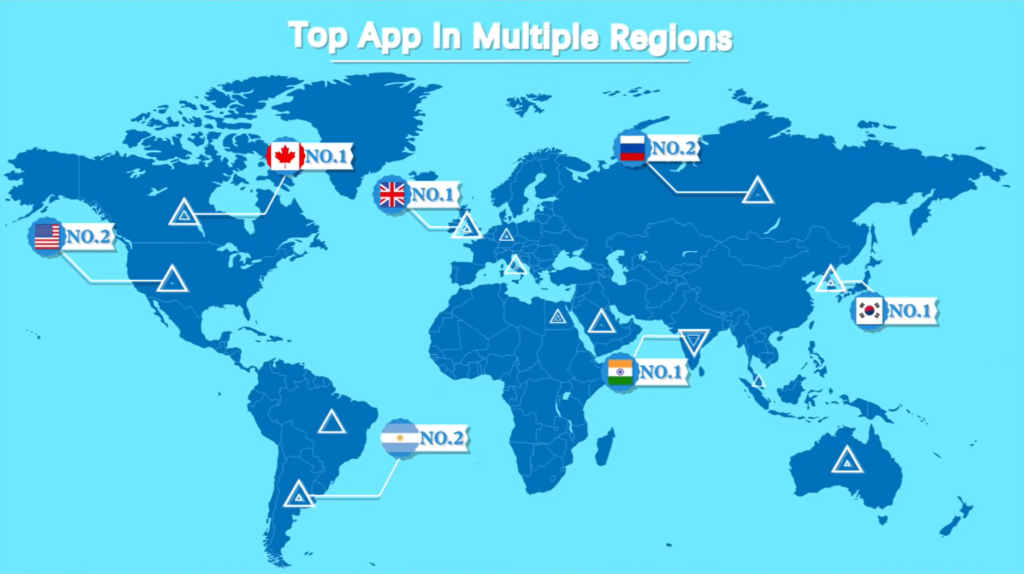 How to Subscribe?
It is easy to subscribe; follow these simple steps:
Go to Play Store or App Store.
Search MX Player in the store.
Download MX Player on your device.
Now, you can easily stream your favorite movies, web series, shows, and more on MX Player.
Inside MX Player
Apart from MX Original series, you can also stream content, sports, news, movies, shows, and music videos on this app powered by Gaana. Gaana is an audio streaming application.
MX Player also offers subscribers more than 20 original shows and more than 5000 hours of premium content in different languages. It has a vast collection of TV Shows, Movies, Music Videos, Web Series, and Short Videos.
The MX Player team supports talented young artists from India, independent film studios, and domestic and international content creators. It helps them to create unique platform content for their viewers.
How to Download Movies, Audio Track from MX Player
MX Player allows users to download movies or music within the app and watch them offline.
How to Watch Offline Videos in MX Player
Open the application, and go to the online video section.
In the online video section, you will find different movies, shows, and songs.
Select the video you want to download and watch offline.
You can download a whole series and watch it offline later.
Once you have opened the video, you will find a download option in the bottom center. Just press the download button and watch anything offline.
Once the video is downloaded, you can go to the offline section and play your downloaded content.
How to Play Audio Files on MX Player
Follow these steps to play audio tracks on MX Player:
Download and open MX Player on your phone.
On the main interface of this app, you will find some folders that contain video. It shows the video files by default. However, after enabling the audio player, you will be able to see audio folders available on your device.
Go to Menu and open Setting > Audio. Here, you can enable the Audio Player feature to use MX Player as an audio player.
Now go back to the main interface, and you will be able to see both Audio and Video folders available on your device. If audio folders don't appear automatically, tap the refresh button and then check.
Now you can enjoy your favorite song on MX Player. Moreover, you can also minimize the application and control the music from the notification panel and lock screen. This is a simple procedure to play audio files on MX Player.
Which Devices are Compatible with MX Player?
Currently, users can download the MX Player app on Android and Apple smartphones. Additionally, you can also visit the official website of MX Player to stream any content for free.
The website supports the following browsers:
Google Chrome
Safari
Mozilla Firefox
You can also download MX Player on Windows PC.
MX Player Language Preferences
MX Player support 11 languages:
Hindi
English
Punjabi
Marathi
Gujarati
Bhojpuri
Bengali
Tamil
Malayalam
Telugu
MX Player Popular Shows and Movies
MX Player has a great collection of movies and shows that you can watch from. You can watch content for different genres like comedy, action, romance, drama, and more. Here is a list of the best MX Player shows released since 2019.
High (8.3/10 IMDb Rating)
Aashram (7.3/10 IMDb Rating)
Pati, Patni, AurWoh (6.9/10 IMDb Rating)
Raktanchal (7.5/10 IMDb Rating)
Official Bhootiyagiri(5.6/10 IMDb Rating)
Ek Thi Begum (6.7/10 IMDb Rating)
Bhaukaal (8.6/10 IMDb Rating)
Cheesecake (8.4/10 IMDb Rating)
Pawan& Pooja (6.7/10 IMDb Rating)
Fathers Season 2 (8.6/10 IMDb Rating)
Flames Season 2 (9.0/10 IMDb Rating)
Hello Mini (8.9/10 IMDb Rating)
Download MX Player today and start watching your favorite movies, shows, web series, music videos, and more in a single place.