16 February, 2018 will mark Chinese New Year or Lunar New Year. This is an important Asian festival usually celebrated by the Chinese people on the turn of their lunisolar calendar. Every year, it marks something unusual. This year, the Chinese Lunar year marks the initiation of year of dog. The first day of the lunar year usually falls on the day of the new moon from January 20th to February 20th. It is celebrated across Mauritius, Australia, Singapore, Taiwan, Macau and other South East Asian countries. Several myths and customs are related to this festival. This festival has its strongest influence in China.
Lunar Year 2018 Fireworks
Chinese New Year marks fireworks. Every year, people stay up late at midnight so that they can see these beautiful fireworks. But it was different this year. In China, the fireworks were banned which disappointed a lot of people in China. Though they were handed money stuffed in red envelopes, but no fireworks on the day of Lunar Year disappointed them.
Even traders expressed their disappointment on the ban. One retailer at Panda Fireworks in Changping district of Beijing in an interview told that the local authorities forced all the shops to move out of the locality. He stated, "The local government is so mean to move us on. The business is not very good now, as fewer people come to buy products from where we are located."
Ban on fireworks
Owing to the poor air quality across the various Chinese cities, the concerned authorities have imposed a ban on the firecrackers. Some support the ban, some doesn't. However many have given the statement that the New Year this year doesn't even feel like one because of no fireworks.
The level of particulate matter in Beijing is 2.4 which is harmful as it penetrates deep into the lungs. As per the national Ministry of Environment Protection, the 2.5 PM reached at 647 micrograms per cubic metre on the early New Year's Day.

Lunar Year 2018 – No fireworks in the Central
The Telegraph reported that there were no sounds and sights of fireworks in the Central northern area. However, there was smell of sulfur around the city which meant that some people must have defied the ban on fireworks. Also, the sounds of fireworks were heard at a distance.
Fireworks were invented in China. Chinese kids are told that the sound of these fireworks drive away Nian, a mythological beast who harms people on the day of New Year. This is one of the main Chinese festivals during the spring season. It is during this time that a lot of Chinese migrant workers return to their homes.
Lunar Year 2018 – Big Budgets for the Holidays
During the lunar year, there is an increase in the budgets around the South-Asian countries. As per a survey conducted last year, the average holiday budget of around 5000 people is $1890. The same survey depicted that in Indonesia, the budget rounds about $8000 while in Malaysia it is $1000.
The people in South East Asian countries, usually spend their money on food, travel and gifts during this time of the year.
Chinese consumers last year spent around $140 billion in retail in this week long holiday. This is about 11.4 percent increase since 2016.
Digital Money gifting: Lunar Year 2018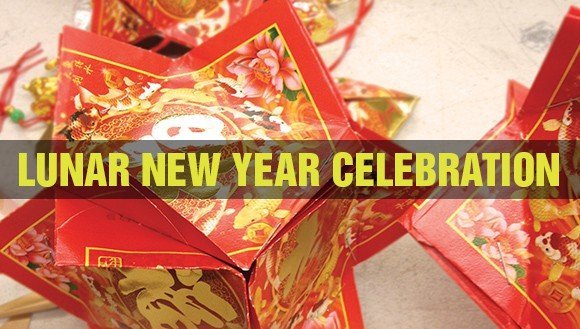 During Lunar Year 2018, the adults gift their youngsters red packets stuffed with money. This is called hangbao in Mandarin Chinese. However, this time, gifting money became digital which helped in the growth of mobile payments.
E-hangbaos were introduced in 2014. On the eve of Chinese New Year, more than 16 million digital red packets were sent. Also, it grew to 14.2 million in the same year. DBS, a Singapore bank also stated that in 2017, five times more e-hangbaos were sent compared to 2016.
Lunar Year 2018: Increase in Chinese tourism
This festival also marks the coming in of a lot of people which results in the increase of tourism. As per the reports of Chinese Ministry of Transport, about 3 billion trips are made from February 1 to March 12 using the public transport. It usually happens during Chunyun, the 40 day travel season.
Song Seng Wun, the CIMB private bank economist also stated that during the Chinese New Year, there is always an increase of "consumption for Chinese communities" for a shorter period of time. This usually happens from "Beijing, Jakarta, London, Los Angeles to Singapore".
He further added, "And since more and more Chinese are taking their long holiday breaks outside of China, I'll be watching out for how busy our Merlion will be over this Chinese New Year period."
Lucky Foods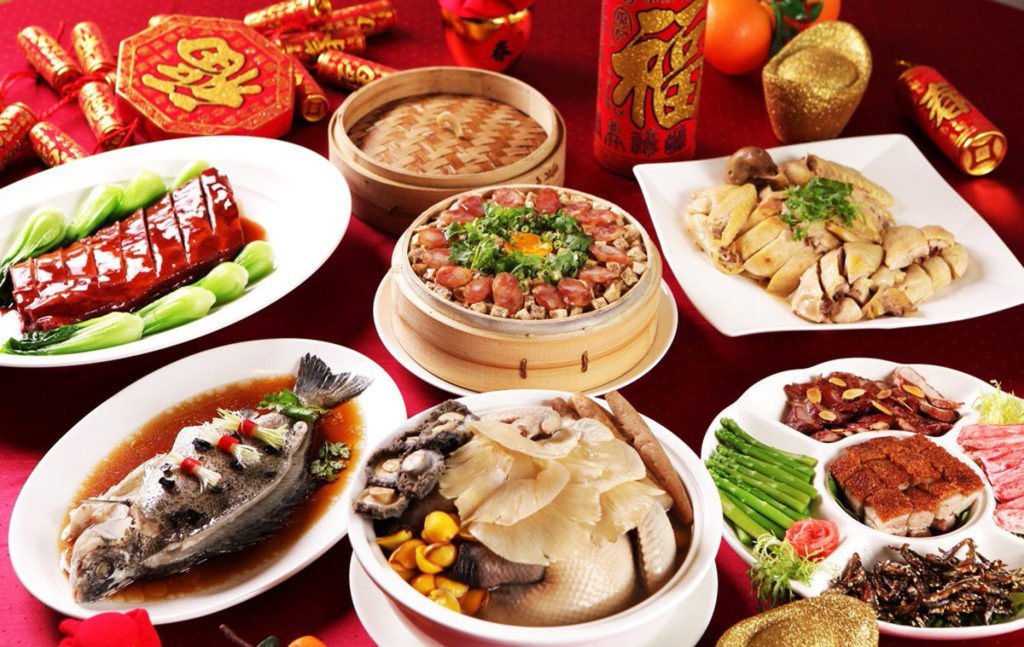 No denial, Chinese people love food. They believe that good food ensures wealth, good health and happiness in the coming years. A number of foods are considered to be lucky during this Chinese New Year.
They are as follows:
Tangerines, Mandarins and kumquats are usually considered to resemble gold which brings in wealth. Citrus fruits are also widely available in the market during this time of the year.
The box, Chuen hup with sweets marks the celebration for the entire year. Eight different sweets such as candies, roasted melon seeds, lotus seeds, array of candied sweets, winter melon and walnuts are placed in the box. Chuen hup also signifies wealth.
Goh, "pudding cakes" are sweet or savory. It is found widely in Hong Kong and is made of rice flour, sugar and flavorings.
It is believed by Chinese people, that eating a pair of fresh fish on the eve of Chinese New Year would being in a lot of wealth.
Dumplings are everybody's favourite. This northern Chinese customary food has been adopted by southern Chinese people too. Since their shape resembles gold bars and silver ingots, it is believed that dumplings too bring in wealth for the family.
Even spring rolls are considered auspicious due to their resemblance with gold bars.
During Lunar New Year, chicken is served as a whole, with head and feet. This signifies the feeling of togetherness and prosperity to the family.
Happy Lunar New Year!