Kim Kardashian recently shared a snippet from a chapter '40 Things I Wish I'd Known at 40' from a book 'Everyday Hero Manifesto' by Robin Sharma. The snippet reflected her failed relationship, especially when pictures of her ex Pete Davidson with current girlfriend Emily Ratajkowski has been surfacing on the internet.
Pete Davidson's Quick Bio,
| | |
| --- | --- |
| Born | November 16, 1993 (age 29), New York City, U.S |
| Years active | 2013 – Present |
| Genres | Observational Comedy and Surreal Humor |
The owner of Skims has likely looked back on the lessons which she has learned from life and the relationships that have come her way. The extract that Kim has highlighted offers a list of advice. A couple of lines read as below:
A piece of advice from the book says, "that if you risk all for love and it doesn't work out, there is no failure because all love stories are, in truth, hero tales,". "And no growth of the heart is a waste. Ever."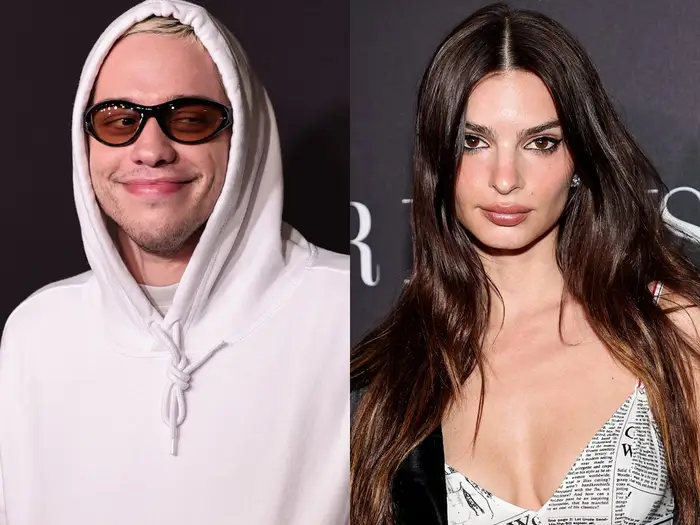 Another advice that Robin Sharma mentions in this specific chapter reads, "your choice of relationship partner" is one of the main sources of an individual's "success (or failure), joy (or misery) and tranquillity (or worry)."
She seemed to agree with whatever the author penned down except for a specific point with which she disagrees, "don't ever step on a spider."
Why did Kim and Pete Part Ways?
Kim had been dating Pete for almost a year when the two decided to part ways in the month of August this year. Pete is a famous American comedian and is almost 12 years younger than Kim. Although the exact reason for their breakup isn't known, a source revealed that their busy schedules had caused the 'spark' between them to fade, which ultimately caused them to break up with each other. It was also revealed that Kim thinks Pete to be 'sweet', but she was not ready for anything serious with him.
Kim Kardashian was earlier married to famous rapper Kanye West for almost seven years, and the two have four children together. The couple got married in 2014 and split in 2021.