The fourth child is on the way for Kim and Kanye and as per the sources, this time they are adopting the surrogacy. It is a boy and Kim's Kardashian sisters are not really happy about it. The only reason for their disappointment is that the baby may be an additional burden and prove to be unhealthy for the mental health of West.
kim kardashian baby 4: Unhappiness of the sisters
The West-Kardashian children are raised by a number of nannies. But the sisters believe that having the fourth child is only an additional burden and that they will have to spend more money on child care.
As per the insider news, "Kim's sisters think that the last thing she needs is another child, but they are not going to say anything because Kim has her mind made up".
Recently, there were news that Kardashian-West marriage is under extreme danger but the news of the fourth baby seems to be a reason for happiness.
Currently, Kim and Kanye have three children- North, Chicago and Saint. Apart from this, there was only one more male embryo. The insider source says that Kim wants to use the surrogacy method again to give Saint (born via surrogacy) a brother.
Although the news of pregnancy is neither confirmed nor denied by the couple, it is said that kim kardashian baby no. 4 will arrive sometime in May.
Both, Kardashian and West usually keep their pregnancy secretive and do not quite talk about it. Thus, the fans will have to wait until they speak up. There are very few chances of her talking of the news in Keeping Up With the Kardashians.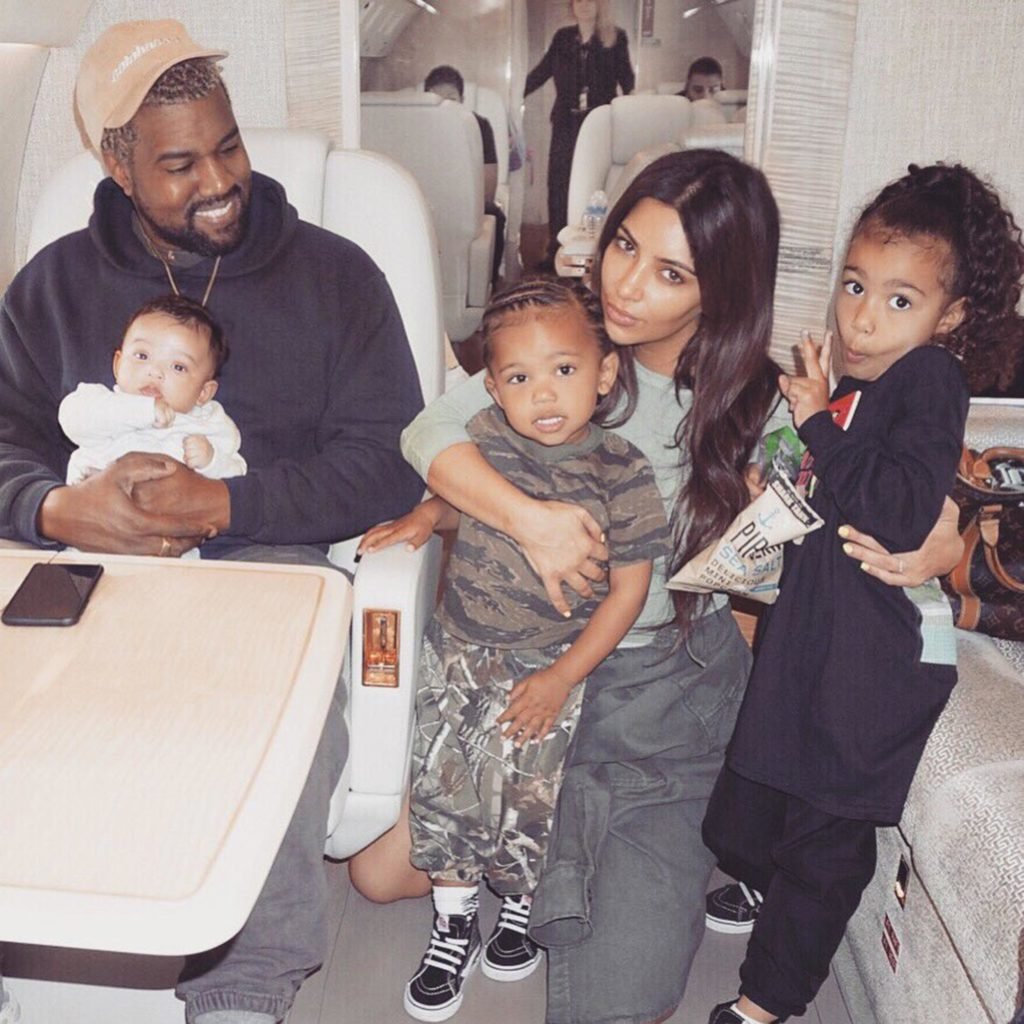 kim kardashian baby 4: Uneven experiences with previous pregnancies
In the previous seasons of Keeping Up With the Kardashians, Kim has revealed about her struggles regarding pregnancy. She even revealed the reason behind option for surrogacy for Saint.
During her first pregnancy, Kim had to undergo pre-eclampsia, a condition in which she suffered from high blood pressure. In her next pregnancy, she experienced placenta accreta. She had undergone this condition even in her first pregnancy. As a result, due to such hard circumstances, she had to opt for surrogacy for her third child, Saint.
Her sisters aren't quite happy about kim kardashian baby number 4. But at least, her health may not be under any risk which is actually a good news for the fans.
Talking of her uneven experiences, Kim wrote, "My doctor had to stick his entire arm in me and detach the placenta with his hand, scraping it away from my uterus with his fingernails." She further added, "My mom was crying; she had never seen anything like this before. My delivery was fairly easy, but then going through that — it was the most painful experience of my life!"
Kim is once again opting for gestational surrogacy for her baby. In the Keeping Up With Kardashians October 2018 Kim revealed that Kanye wants seven babies but she is fine with four.
Well, the Kardashian-West clan is expanding for sure and the fans can't be anymore happy.