Companies like HCL, TCS and other major players might be hit with the reduced spends by clients in US and Europe. This financial year will have a major impact on the growth of major IT players because of the reduced technology spends, according to an analysis.
While businesses are evaluating the impact of Covid-19 that is disrupting the global economy, it is expected that the revenue of IT sector is to reduce by 2-6% due to this major slowdown.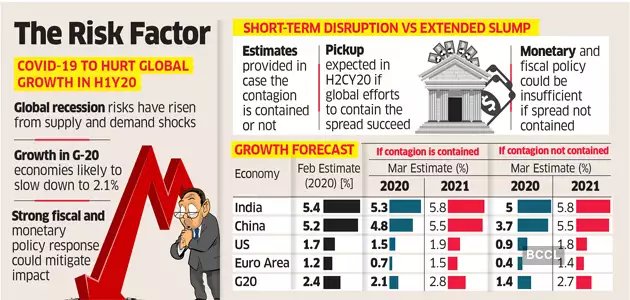 Accenture, a fortune global 500 company, lowered it growth forecast to 3-6% from 6-8% due to the business impact from Coronavirus. The largest players in IT, Infosys & HCL Technologies give an annual forecast while Wipro gives quarterly revenue guidance. Typically, these results kick-off in the second week of April.
The Indian firms are already facing the heat of cancellation of projects by clients due to closing of cities and countries to tackle the pandemic.
Goldman Sachs last week said that the spread of Coronavirus has pushed the global economy into recession of historic proportions.