Last week, actor Irrfan Khan, 51, posted about his 'rare disease' that he has been suffering from. This left the people of Bollywood town and his fans in a state of shock. The actor further promised that he would share all the information about his disease after being diagnosed properly. After all the fuss, Irrfan finally came out and revealed via his Twitter handle that he has been suffering from a rare neuroendocrine tumour disease. Talking about his disease, the actor said though the phase is difficult, his near and loved ones as well as his fans have given him enough love and support to cope up with the problem.
Irrfan Khan Posts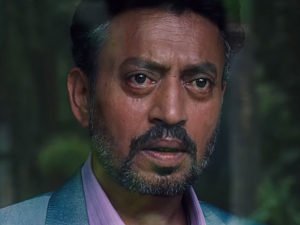 On 5th March, he made a post which left his fans wondering. In his post he wrote, "Sometimes you wake up with a jolt with life shaking you up. The last fifteen days, my life has been a suspense story. Little had I known that my search for rare stories would make me find a rare disease. I have never given up and have always fought for my choices and always will. My family and friends are with me and we are working it out the best way possible. In trying times, please don't speculate as I will myself share with you my story within a week-ten days, when further investigations come with a conclusive diagnosis. Till then, wish the best for me!"
And then in his recent post he quoted Margaret Mitchell, "Life is under no obligation to give us what we expect". After this he wrote about his illness, "The unexpected makes us grow, which is what the past few days have been about. Learning that I have been diagnosed with neuroendocrine tumour as of now has admittedly been difficult, but the love and strength of those around me and that I found within me has brought me to a place of hope".
He further told via his post that he would be going out of the country for treatment, and requested everyone to keep sending him wishes and prayers.
Further in the post he clarified that neuro isn't always related to brain, hence googling out the answers to the question would not break any significant results.
What is neuroendocrine tumour?
Neuroendocrine tumour also referred to as NET, is a condition which leads to abnormal tissue growth in the nervous cells (neuroendocrine cells), which are responsible for producing hormones. Neuroendocrine tumours usually occur in lungs, pancreas, intestines and any place of the body. The seriousness of the condition just depends on the tumour being malignant or benign.
Concluding his post, the actor added, "To those who waited for my words, I hope to be back with more stories to tell."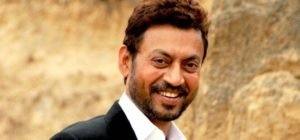 Irrfan has given us a number of spectacular movies not only in Bollywood like Piku, Hindi Medium, Madaari and others, but has also featured in a number of Hollywood movies like Life of Pi, Slumdog Millionaire, Inferno, Jurassic Park and Amazing Spiderman. His fans are praying for his fast recovery. Hope the actor returns to the country in the best of his health.