It's no secret that the COVID-19 pandemic destroyed a lot of things. According to People, this included the Season 13 finale of "Ink Master," which was cancelled, due to government mandates and public health restrictions. It was supposed to be the show's biggest finale ever, but even the best-laid plans can go wrong.
The three finalists were all awarded cash prizes, and let's be honest: that's big money.
Throughout the show's history, winners have typically received $100,000, a feature in Inked magazine, and occasionally other prizes (via EW). But $100,000? Anyone would be there for that kind of money, and it's the kind of thing that can kickstart fulfilling dreams on a whole new level… along with the tattooing cred that comes with winning "Ink Master."
Let's take a look back at all of the winners and see what they're up to — and what they're not up to.
Ink Master Season 1 Winner: Shane O'Neill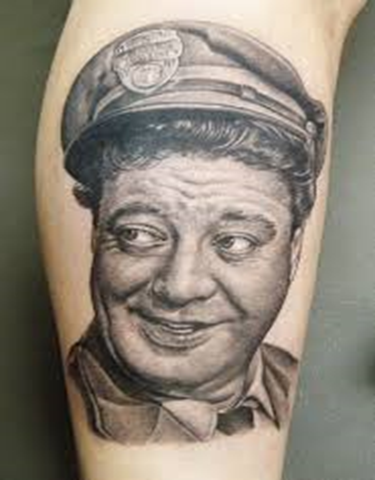 Season 1 premiered in 2012, and Shane O'Neill, a fixture in the Northeast tattooing scene, won the $100,000 grand prize. According to The Cinemaholic, when he appeared on the show, O'Neill owned two businesses. Have things changed? Both yes and no.
O'Neill has taken his skills on the road, and in addition to running his Delaware shop, he works as a guest tattooist at other establishments such as Staten Island's Bullseye Tattoo. He doesn't have to travel, though, because his work is so in demand that clients will travel for hours to sit in the chair, according to Delaware Online. He spoke with them in 2022, and he mentioned how exhausting it had been:
"Every day felt like an 18-hour day. For about three days, I didn't get to sleep at all." But here's the thing: when he first started out on his career path, "I had no interest in tattooing," he admitted. "I had a couple of tattoos, and some of my friends had tattoos — but no interest."
Fortunately for clients who had travelled from as far away as London, England, he changed his mind only a few days into a week-long trial run at a tattoo parlour years ago. Anyone interested in scheduling an appointment will now have to be prepared to wait up to two and a half years.
STEVEN TEFFT
Steven Tefft won Season 2 from "Ink Master," and then returned for Season 10's master's match. He told 247 Ink Magazine ahead of time that "I thought the concept was interesting. It's the one thing I think most of us wish we'd had… someone to keep you from making some of the mistakes you'd make."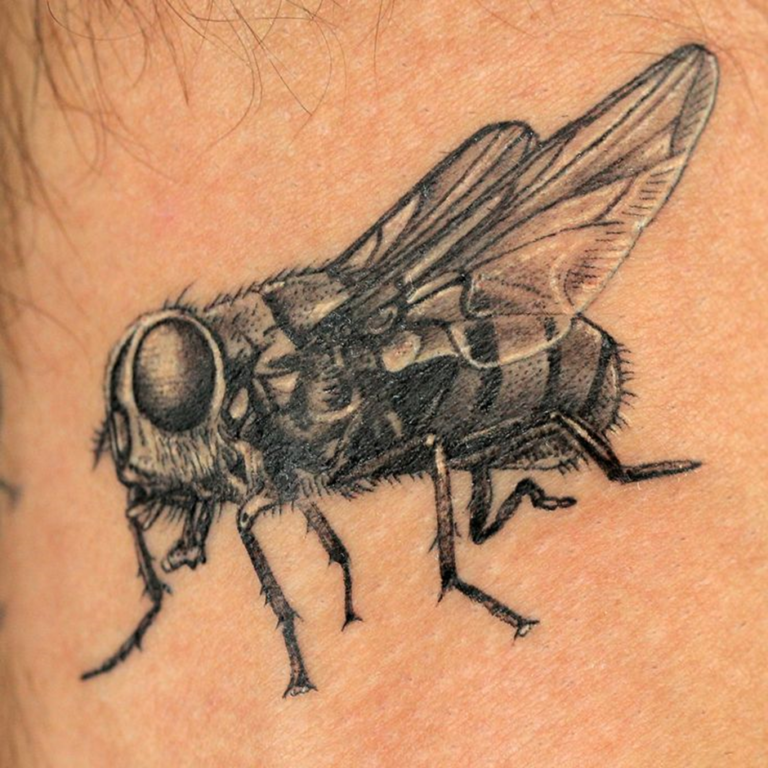 Tefft has also been open about how difficult it was for him to get to where he wanted to be as a tattoo artist, telling Big Tattoo Planet that he began practicing on friends before realizing it was something he needed to take seriously. So, he apprenticed at a local shop while working another job, and when he and his mentor couldn't agree on anything, he went his own way and opened 12 Tattoos in Groton, Connecticut.
Years later, 12 Tattoos is still going strong, with Tefft's ownership and "Ink Master" credentials prominently displayed. Tefft says that while he was happy to be able to show off some old-school skills to the show's younger artists, he's taken what he learned, folded it into his years of practice, and used the prize money to expand his business as well. "… to give every client an amazing tattoo and an amazing experience, and to change people with the art that we are so fortunate to do," says the end goal.
Ink Master Season 3 Winner: Joey Hamilton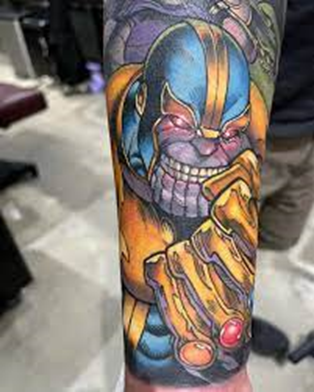 Season 3's victor Joey Hamilton was an Air Force veteran-turned-tattooist who had a unique perspective on the show's arduous nature. He told Skillset Magazine, " "Someone is crying three days in, and I'm thinking, 'We have a place to sleep, they're feeding us, and you're tattooing.' 'What are you crying about?'"
Hamilton stated that when he left the Air Force after ten years, he had no idea where he would go next. He found a mentor in a friend who had started tattooing about six months before he encouraged Hamilton to pick up the gun, and what happened after that? It was a long road to "Ink Master," but Hamilton credits his military training for sharpening his focus, work ethic, and goal-oriented attitude. He co-founded Las Vegas' Revolt Tattoos in 2014, with a first location right off the strip and other locations opening nearby to help accommodate the studio's work. His Instagram is filled with photos of his family, in addition to his diverse work.
SCOTT MARSHALL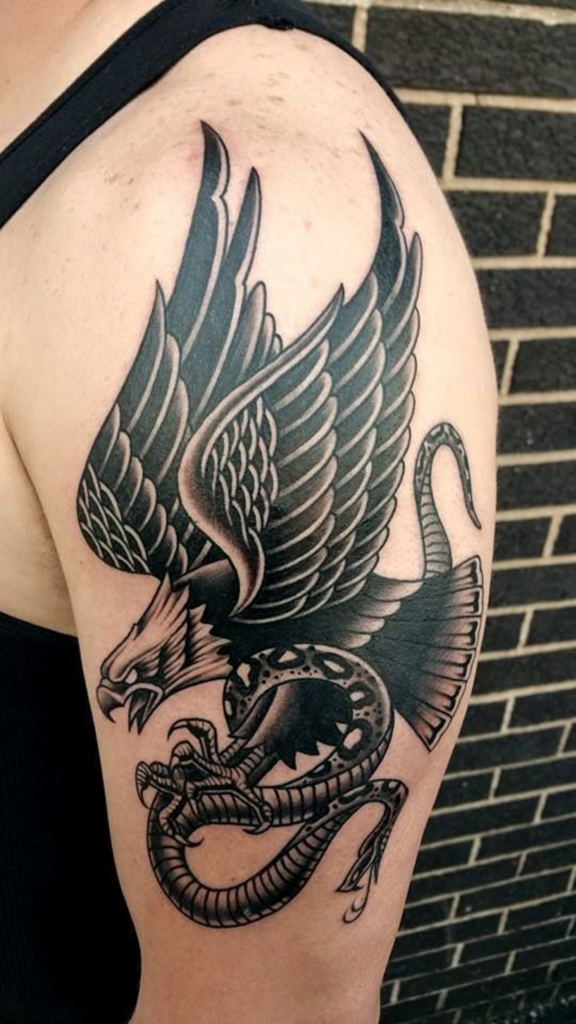 Not all "Ink Master" winners' stories end happily, and Variety reported in 2015 that Season 4 winner Scott Marshall had been found dead in Chicago. Initial reports stated that he died in his sleep from heart-related causes, but a subsequent investigation (via NBC) and an autopsy revealed that the cause of death was a heroin and benzodiazepine overdose. His death was ruled to be an accident.
Marshall was employed at the Roselle Tattoo Company at the time of his death, and the show acknowledged his passing in a statement issued by Spike TV: "Spike and the rest of the 'Ink Master' family are shocked and saddened by Scott's death. He was an excellent competitor and a gifted artist. Our hearts go out to the Marshall family and friends." Roselle Tattoo Company issued a brief statement on social media before declining to comment further. Marshall was survived by his wife and three children.
JASON CLAY DUNN
Jason Clay Dunn was already well-known to fans by the time he won Season 5 — he had previously appeared on Season 3. He was working at California's Tattoo Alchemy at the time he appeared on the show, and he continued to do so after his appearances and Season 5 victory. However, according to his Instagram, that will end in August of 2020.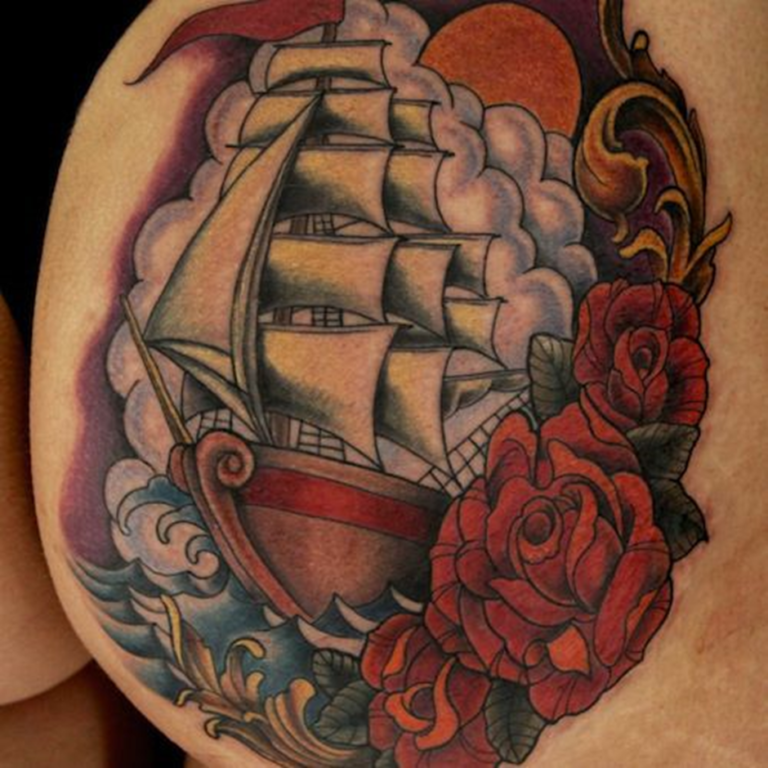 Dunn thanked all of the customers who had helped make the shop a success and announced that he was "developing a private studio." He wanted to focus entirely on the customer experience while also having more control over his personal life and free time.
The COVID-19 pandemic also influenced his decision. He announced on Twitter that his new, smaller studio would be implementing "a new standard for your safety and mine," which would include temperature checks and mask protocols. In 2021, he shared a post thanking followers for their messages of support in the aftermath of several devastating deaths in his family, as well as his own health struggles — specifically, cirrhosis of the liver. As of 2022, his website still had a booking form, new tattoos were being shared on social media, and there was talk of a new venture selling Native American jewelry.
DAVE KRUSEMAN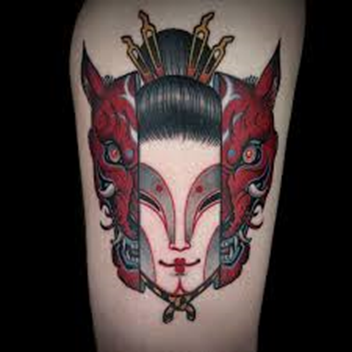 There are many different types of tattooing, and it wasn't until Season 6 that a traditional tattooist won $100,000. In an interview with Carter Matt, Dave Kruseman described what it was like to win: "It was the most beautiful words I had heard all season! On so many levels, I was overcome with pride. I was the first winner with a true traditional tattoo!"
Kruseman continued working at his own tattoo shop after the show because, as he told the Frederick News Post, his life was already pretty good. "There hasn't been a single day in the last 20 years when I haven't wanted to go to work. I enjoy my job, and that, to me, is a success."
Olde Line Tattoo's social media accounts are regularly updated with new work, but it hasn't all been smooth sailing. Their West Coast shop, Olde Line Tattoo West, was one of the victims of the COVID-19 pandemic, closing in May 2020 after only two years in business. However, the original shop in Maryland is still open for business, and those in other parts of the country can catch him at various tattoo festivals.
ANTHONY MICHAELS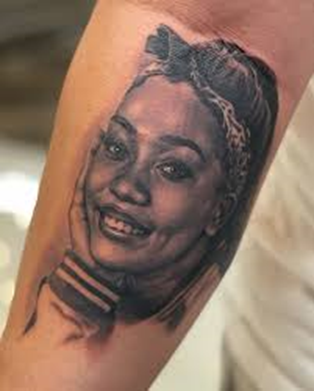 Some abilities can be taught, while others are innate. When Anthony Michaels won Season 7 of "Ink Master" with only a few years of professional experience, it was clear that innate talent not only counts for a lot, but that he possessed it. He was the winner with the least amount of experience, according to his bio on his Twenty-Five Twelve Collective — his Tucson, Arizona tattoo shop.
When Michaels was finally able to tell the world about his "Ink Master" victory, it didn't get to his head: he had been working at Metro Tattoo when he was on the show, and was immediately back at work, according to 9 KGUN Tucson. "I am overjoyed and definitely now hungrier than I was before to better my craft and produce better work," he said, not content to rest on his laurels for long.
Michaels not only returned as a mentor on another season of "Ink Master," but he also became a co-owner of Twenty-Five Twelve in 2018. That's according to Marquis Who's Who, which also lists him as one of the top artists in the industry.
Ink Master Season 8 Winner: Ryan Ashley
When Ryan Ashley was named Season 8 winner, she was hailed as the first female winner. However, she told ScreenRant that she didn't like being identified in this manner. "I mean, it was definitely cool to be the first woman to win," she said, "but being a woman never had any bearing on my workload, or how hard I worked, or my integrity as a tattooer." "I've always wanted to be treated fairly. I didn't want to be a woman to keep me apart from the guys."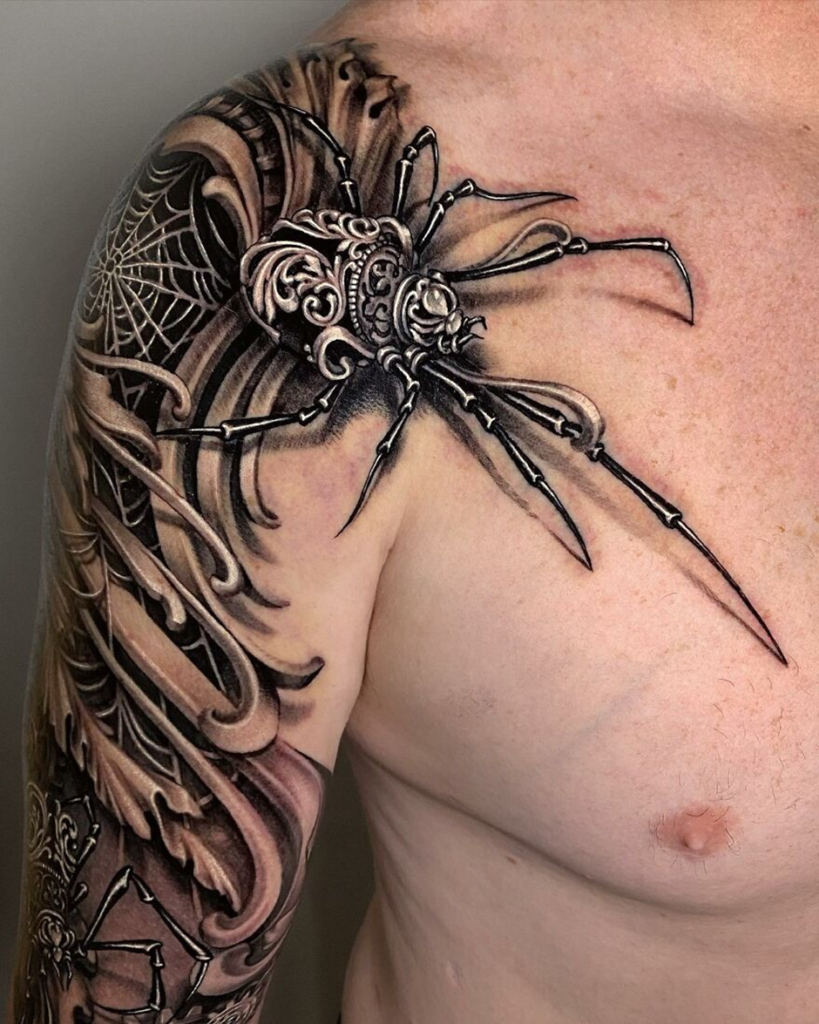 She is now a resident artist at Elysium Studios in Grand Junction, Colorado, as of 2022. (Her husband, Arlo DiCristina, also works there.). Her Instagram is constantly updated with new work, including plenty of the fine jewels and delicate black-and-white work that helped her become so popular on "Ink Master," as well as all of her thoughts on being a new mother.
What are those jewel tattoos? It's entirely possible that this is just a phase, as she told ScreenRant: She claims to be going through different phases in her artistic journey, similar to Picasso, and she recognises that this is just another step in her life's journey.
OLD TOWN INK/ BUBBA IRWIN AND DJ TAMBE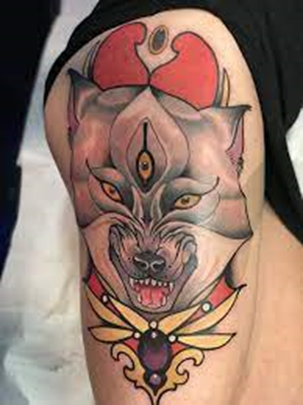 Season 9 was a little different, and when it was all said and done, Bubba Irwin and DJ Tambe took first place, as well as the title of best shop for Old Town Ink. Carter Matt spoke with Tambe about the show and what it meant to win not long after they won. Tambe stated that it had definitely put them on the map, increasing his client base and pushing his scheduling out significantly. They saw it as a once-in-a-lifetime opportunity to grow: "We always tried to maintain our confidence throughout the competition. We didn't want to be arrogant and lose sight of who we were as people, but we also knew that the quality of our work would earn us that title."
They, too, were looking ahead to the future — and Nashville, Tennessee. Tambe explained that they were looking for a piece of property to open their new tattoo shop, Branded Tattoo Company. Also on both of their post-show to-do lists? A well-deserved break with their families.
Irwin is still co-owner of Arizona's Old Town Ink, which has locations in Scottsdale and Mesa, in addition to the Nashville shop.
JOSH PAYNE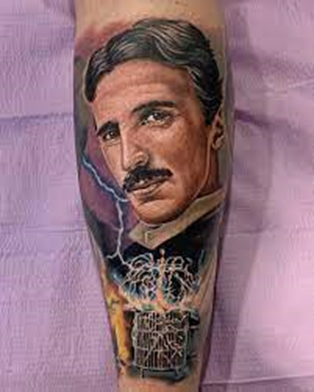 Josh Payne won Season 10 of "Ink Master," and when he spoke to Inked a few days later, a lot had happened. He not only returned as a coach and mentor in Season 12, but he also toured the country's tattoo festivals and continued to hone his craft at Ascend Gallery in Cortland, New York.
When the Ithaca Journal spoke with him as his winning season aired, he made it clear that he could already see the impact the show would have: "I have at least 600 emails that I haven't even opened," he explained. "Getting to spend that many months around artists, being engulfed in art, the amount of stuff you learn is incredible… My work is so much stronger than it was prior," he says. According to Payne, his return to "Ink Master" thought the Battle of the Sexes concept was brilliant, but he had reservations about the idea of men vs. women, saying, "I don't believe that there should be any divide or that there is any difference." I believe that an artist's hand and mind are exactly that, regardless of what they are attached to."
Since the show, his social media has directed him to Art by Scissorhands and the Alchemist Art Studio in Cortland, New York.
TONY MEDELLIN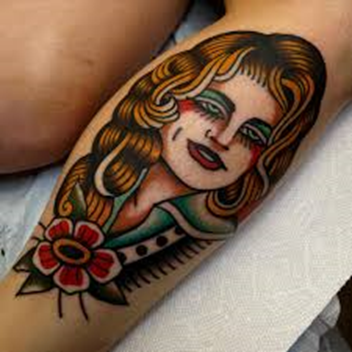 Tony Medellin, a Nevada native, won Season 11 of "Ink Master," and according to what he told the Reno Gazette-Journal, his coworkers from the Lasting Dose Tattoo shop in Reno travelled to Vegas' MGM to witness his victory. Downtime? What exactly is it? He was back in the shop a few days later, but it was a life-changing experience, according to Carter Matt: "Winning 'Ink Master' has not yet settled in, and I don't think it ever will. I came in with no expectations, only hoping to advance to the next round every week."
His social media accounts indicate that he is still active, but he has also expanded into other art and design-related businesses. This includes Gold English Goods, a clothing company he describes as being rooted in his tattooing experiences, his involvement in lowrider culture, and his belief that clothing is more than just something people wear, but a way to make a statement.
LAURA MARIE
Season 12's Battle of the Sexes concluded with two female artists competing for the title, and it was Laura Marie who emerged victorious. When she spoke with Inked, she described the entire season finale as an "out-of-body experience," which she attributed to the difficulty of the situation due to her anxiety.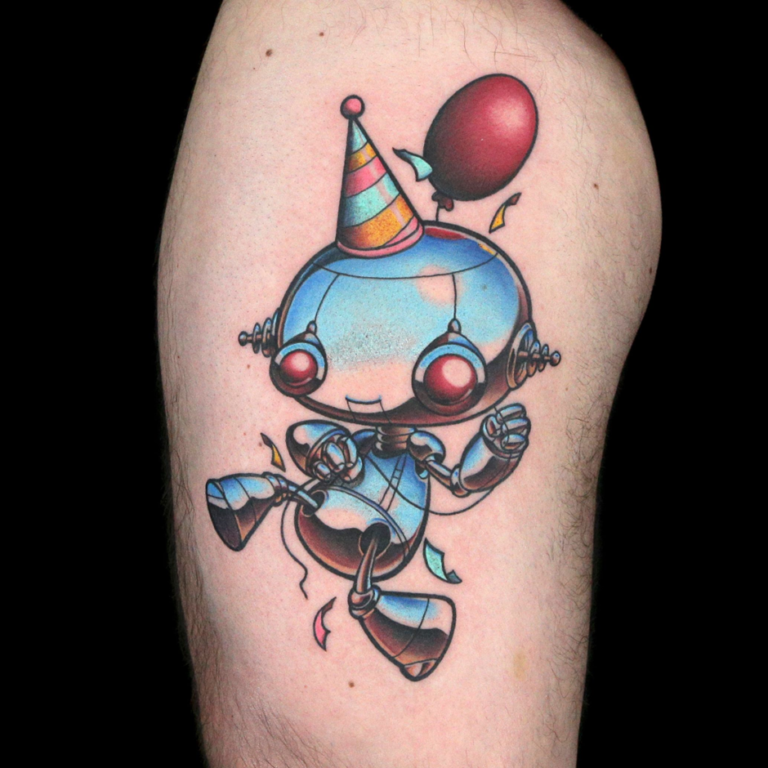 She not only discussed how things had changed for her — more than she had anticipated, beginning with the requests for work — but also how it had not been an easy road. When she first started out, she was turned down by several tattoo shops: "… they would say, 'It's because you're a woman.'"
Finally, the victory meant so much to her because it put her in a position where she could be a role model for other women considering breaking into what has traditionally been a boys' club.
It's not clear what's going on with her tattooing career in 2022: Her social media accounts still list her as the artist and co-owner of Atomic Roc Tattoo, but they're no longer accepting bookings, and the website is no longer up and running. She does, however, regularly update her Instagram with new work.
JIMMY SNAZ/ANGEL ROSE/BOB JONES
Season 13 of "Ink Master" ended in a rather underwhelming manner: instead of a live showdown between the three finalists, there was simply an Instagram post stating that the finale had been cancelled due to restrictions imposed by the COVID-19 pandemic and that the three finalists would be given a cash prize.
According to Inked, the general consensus among fans was that Jimmy Snaz deserved to win a solo match, but that wasn't to be. And it's a shame, because when he spoke with Carter Matt, he expressed a desire to make amends for his previous appearance and elimination in Season 11. "This is the pinnacle of redemption," he said.
"I hope people take away from it that if you stick with it, no matter how many times you get knocked down, you can overcome those obstacles."
So, what became of the three joint winners? Snaz is described as "the creative heartbeat of North Street Salem," the studio where he works in Salem, Massachusetts. Angel Rose's Instagram page links to her work at Olympus Tattoo in Salt Lake City, Utah, but there's also a note that she's closed bookings as of 2022. Bob Jones' Instagram is frequently updated with new (often NSFW) pieces, and despite being linked to Esoteric Tattoo, he's currently booked out for months.