After leading the series 1-0, Indian team stepped into the ground in a very positive attitude. Virat Kohli won the toss and elected to bat first on a very flat batting friendly surface. The Kohli-Williamson battle continued in full spirits as both of them played an impressive innings in the first Ind vs NZ ODI.
Ind vs NZ 2nd ODI: Rohit-Dhawan 154 Run Opening Partnership
India who have been very strong with their batting line-up proved it yet again. Rohit Sharma survived the very first ball but after that there was no looking back. The opening pair took to the bowlers and specially Lockie Ferguson who was the pick of the bowlers in the Ind vs NZ first ODI match. Rohit-Dhawan managed to take the partnership to the 154 runs when Dhawan fell off to Boult.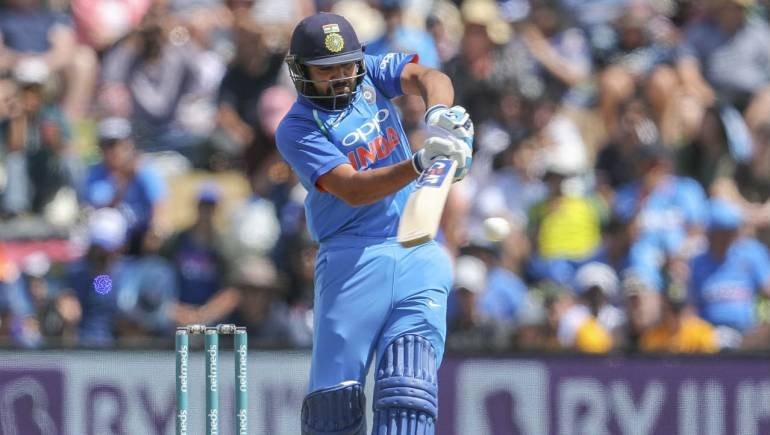 Ind vs NZ 2nd ODI: Strong Batting Lineup
As India lost the first wicket, stepped in the captain, Virat Kohli. Kohli started off well with a mix of attacking and defensive shots. On the other end Rohit Sharma was hitting the bowlers as he fell off to Ferguson on a loose shot at 87 Runs of 96 Balls with 9 boundaries and 3 huge sixes.
Kohli and Rayudu steadied the Indian ship with constant boundaries, singles and doubles coming in when Kohli fell off to Boult on 43 Runs of 45 Balls hitting 5 beautiful boundaries. The score was, 236-3. At this moment, India were looking at crossing even 350 Runs but NZ was able to contain the Indian batsmen as Rayudu and Dhoni took some time to settle in.
[addthis tool="addthis_relatedposts_inline"]
The last 10 overs of the Indian innings picked up as they were able to score 86 Runs where Dhoni and Jadhav hit the NZ bowlers on every loose delivery. Kedar Jadhav played a cameo of 22 Runs off just 10 Balls, hitting 3 boundaries and 1 six. India ended the innings at 324-4, setting a target of 325 Runs for the New Zealand team.
New Zealand 234-10, Poor Run Continues
New Zealand team with opening pair, Martin Guptill and Colin Munro started decently but couldn't capitalize the innings as Guptill fell of to Bhuvi on a score of 15 Runs. The NZ team lost their first wicket at a score of 23 Runs.
Kane Williamson Short Show
As Guptill fell off to Bhuvi, came in the captain Kane Williamson. Kane started off in an aggressive mode hitting Shami for back to back boundaries. Couple of bouncers from Shami were hit out of the park by Kane continuing with a beautiful cut shot which led to 4 Runs. Shami had the final laugh as Kane dragged one ball onto the wickets in the same over to let NZ stand at 51-2 in the 8th over.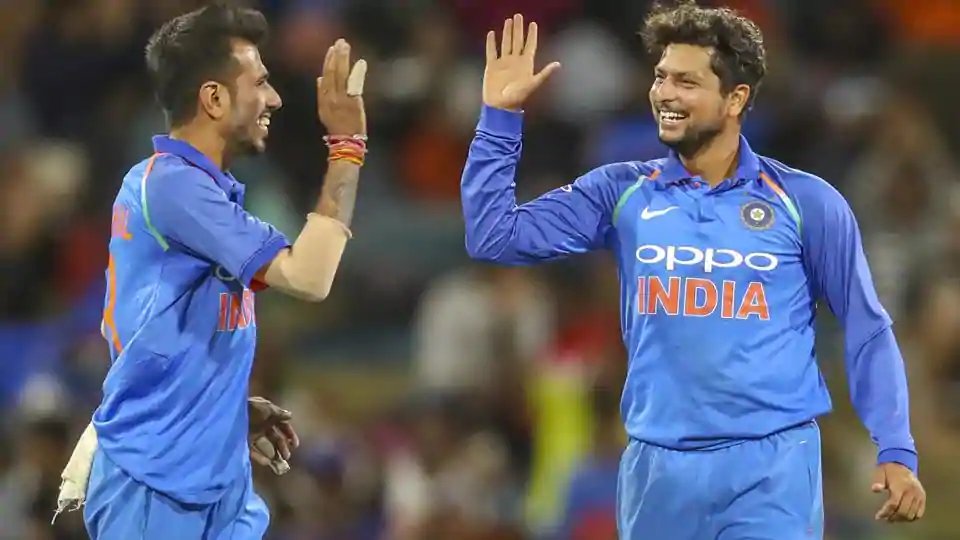 Kuldeep Yadav picks up 4 Wickets
No batsmen apart from Doug Bracewell was able to read the Indian spinners. Tom Latham, Nicholls, Grandhomme, and Ish Sodhi fell off to Kuldeep Yadav as none of them were able to judge the pace and spin with which Yadav was bowling. Yadav ended the 10 overs with giving away 45 Runs and picking up 4 crucial wickets.
Doug Bracewell was the lone warrior in the New Zealand team as he scored 57 Runs off just 46 Balls with 5 boundaries and 3 huge sixes. He finally gave away his wicket trying to hit Bhuvi out of the park in the 40th over. The last batsmen to fell was Lockie Ferguson and NZ team were wrapped up in the 41st over, scoring 234 Runs in total.