We heard of a tea seller becoming a Prime Minister, now it is the time to meet the highest earning tea seller. Shocking but true this tea seller from Pune earns 12 lakh a month just by selling tea. He has already inspired many and has set a benchmark for everyone. The Yewle Tea House of Pune run by Navnath Yewle is one of the most famous tea stalls of the city as per the report of ANI. Navnath also aims at taking his tea business to an international level and make it a brand really soon.
The Yewle Tea House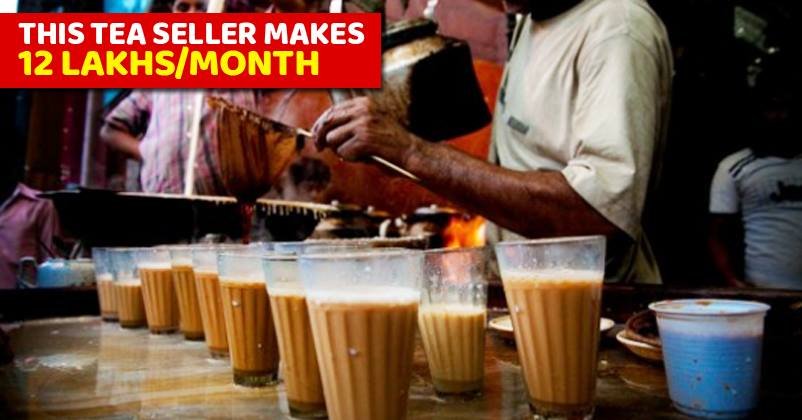 Across the city, there are about two tea houses and each centre has twelve employers.
The news about Navnath Yewle became viral just a few days after Prime Minister Modi announced that 'pakoda' should be turned into an employment for everyone. Earlier in January this year, PM Modi in an interview with Zee News that people who earn Rs 200 a day, just by selling pakoda should not be considered unemployed. Yewle is also in favour of PM Modi. He says, "Unlike 'pakora' business. This tea selling business is also creating employment for Indians. This business is growing fast and I'm happy."
The opposition parties strongly criticised the views of PM regarding pakoda as an employment. Prakash Karat of CPM in an editorial said, "Now we have it from the prime minister himself that massive employment has been created by people selling goods on streets. What the prime minister promises is more "pakoda jobs" for millions of new entrants to the job market." Karat also mocked Modi's statement as a 'cruel joke'.
Navnath Yewle and his business
Navnath Yewle said that they sell 3000 to 4000 cups of tea on a daily basis from each branch. This leads to a monthly earning of Rs 10-12 lakhs per month.
Regarding his tea business Navnath said, "Basically, in 2011, I got the idea of making tea and that I can create a big business by making tea. I saw that in Pune we have Joshi Wadewale, Rohit Wadewala but there was no famous tea brand here. There are many chai lovers here and most of them don't get the taste they desire. We studied tea for four years, finalised the quality of tea and decided to make tea into a big brand."
Based on his plans for taking his "chai" business to an international level, Navnath Yewle said, "I think I feel there is a lot of employment here. Every outlet has around 10 to 14 employees. We are thinking of expanding to around 100 outlets, so this will employ many more people."
This highest earning tea seller is already creating a news and becoming viral.