A false alarm, "ballistic missile threat inbound to Hawaii" was an emergency alert notification that was sent out on Saturday. This was reported by the state leader and emergency officials blaming an employee stating he pushed the wrong button.
The emergency alert read, "BALOOSTIC MISSILE THREAT INBOUND TO HAWAII. SEEK IMMEDIATE SHELTER. THIS IS NOT A DRILL". As soon as this message spread across the social media, they became concerned. Soon Hawaii's Emergency Management Agency took to Twitter to clarify the mistake, stating "NO missile threat to Hawaii."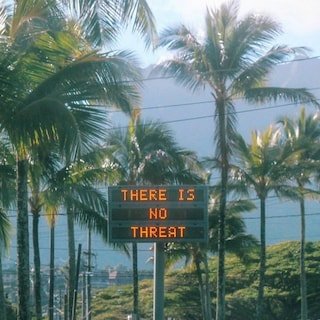 Hawaii Missile Threat: Reaction of officials
Commenting on the mistake done by the employee Hawaii Gov. David Ige told CNN "It was a mistake during a standard procedure at the changeover of a shift, and an employee pushed the wrong button."The warning spread out through cell phones, televisions and radio.
Ige also took to Twitter to inform people that he would meet the top defence and emergency management. He tweeted that he would discuss with them the cause behind the false alarm and ask them to "prevent it from happening again."
Hawaii Emergency Management Agency Administrator Vern Miyagi also headed to the operation centre to verify why was the false alert sent out. Miyagi then added, "The warning was a mistake."
After 38 minutes of the initial message, a second message was sent confirming the false alarm.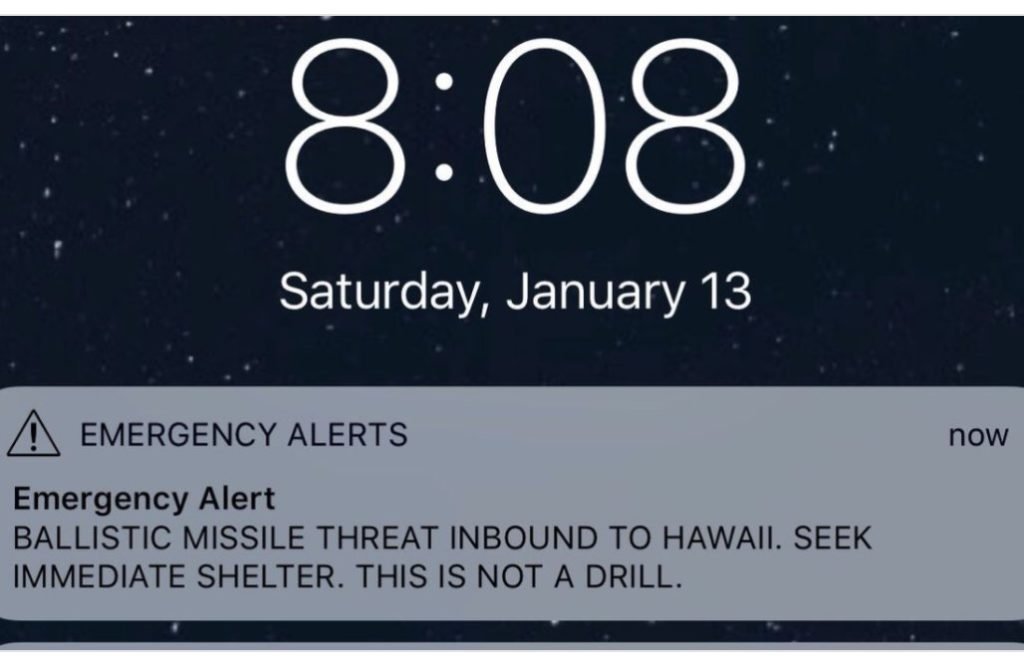 Reporter Tulsi Gabbard also took to Twitter to confirm that it was a false alarm and said it was "advertent." Commander David Benhman also confirmed the statement, saying, "USPACOM has detected no ballistic missile threat to Hawaii. Earlier the message was sent in error. State of Hawaii will send out a correction message as soon as possible."
Deputy National Security Adviser Ricky Waddell briefly described about the incident to President Donald Trump in person. Brian Schatz took to Twitter to inform, "There is no missile threat. It was a false alarm based on a human error. There is nothing more important to Hawaii than professionalizing and fool-proofing this process." After the second message, he tweeted once again "AGAIN FALSE ALARM."
Process for Military Track Missile Launch
According to CNN military analyst, US military has been maintaining a complex network of sensors and detection capabilities in the Pacific Ocean. This tracks the ballistic missile activity and has been trying to improve it since years.
The satellites detect the real missile launchers. The infrared signatures are discerned right off the launching pad.
US Strategic and Pacific Commands inform about the tracking, verification and analysis to the civil authorities.
William J Perry, former Defence Secretary stated that if proper safeguards aren't maintained, probably a nuclear war would start "by accident". He tweeted, "The risk of accidental nuclear war is not hypothetical – accidents have happened in the past, and humans will err again. When the lives of millions are as risk, we must do more than just hope that mistakes won't happen."
In a news conference on Saturday, the State officials said that they would stop investigations for some time until the complete investigation is done. They are also working in determining why the sirens were triggered by the alert when it shouldn't have been.