The events in the finale of Chapter 3 of Fortnite, a new Island has been formed, making way for several new sights that players will encounter in this realm, such as the Citadel, Anvil Square, Brutal Bastion, Frenzy Fields, and more.
Chapter 4, Season 1 Fortnite: Battle Royale, has been officially released and now gives the players a chance to roll in a snowball, hurdle over several obstacles, ride a dirt bike and even launch themselves with a Shockwave hammer. There are several interesting features that it has to offer, so gear yourself with Reality Augments to claim new territory and leave behind the Banners to take care of what is yours. There are several interesting new weapons that you can claim for yourself to help you in this new venture.
There are 15 new characters that we have found till now on the new Chapter 4 island. Below are their names and the location where you will find them.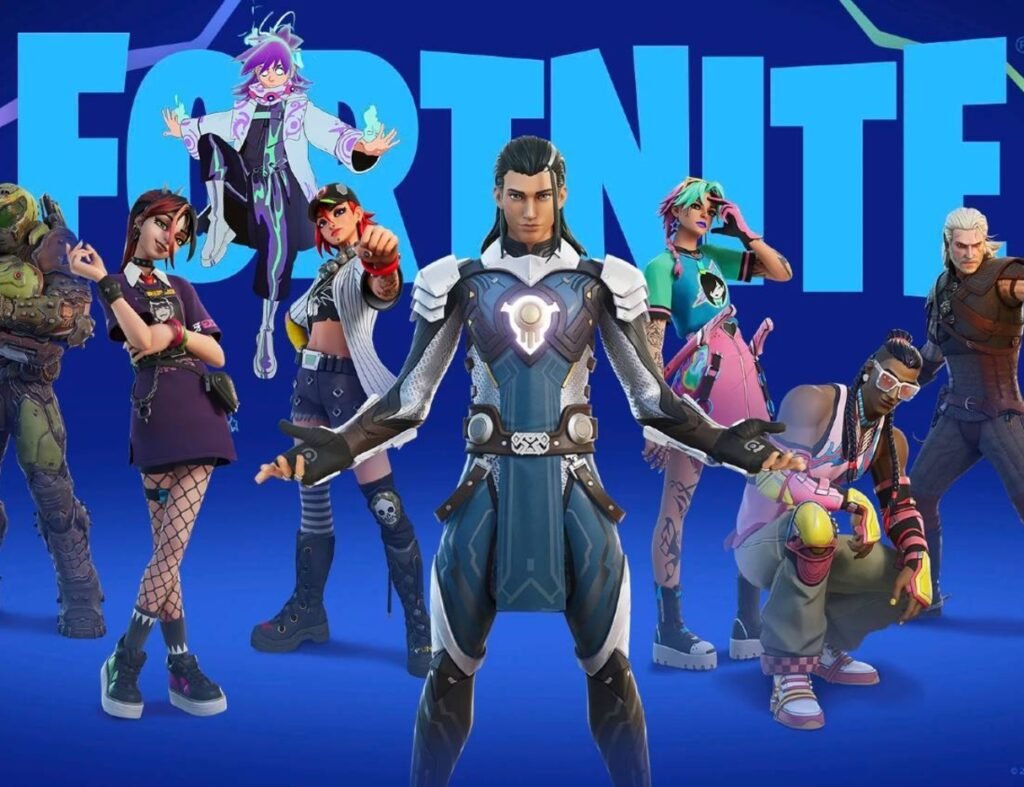 Fortnite Chapter 4 Season 1 Characters
Frozen Fishstick – At the top of the lake west of Brutal Bastion
Frozen Red Knight – Brutal Bastion
Aura – In the northernmost region of the island
Evie – In a blue house south of Shattered Slabs
Joni The Red – In a barn southwest of Frenzy Fields
Princess Felicity Fish – In a castle southwest of The Citadel
Raptorian The Brave – In a clearing south of Anvil Square
The Ageless – The Citadel (hostile boss NPC)
Snowheart – In a snow-covered cave east of Breakwater Bay
Surrr Burger – Anvil Square
Neymar Jr. – On a soccer field in the northeast of Slappy Shores
Scrapknight Jules – Faulty Splits
Omega Knight – In a village southwest of Slappy Shores
Helsie – Northwest of Faulty Splits
Wild Card – Shattered Slabs
Fortnite Chapter 4 Season 1 Explorer Challenges
There are 9 Explorer challenges to finish. Completing every challenge gives you 20,000 XP.
Land on the new island
Eliminate opponents
Hurdle over objects
Visit The Citadel, Anvil Square, and Shattered Slabs
Search Oathbound Chests
Activate Augments
Land at hot spots
Collect a Shockwave Hammer and an Ex-Caliber Rifle in a single match
Reach 10 players remaining in a match
Fortnite Chapter 4 Season 1 Launch week challenges
There are 7 launch week challenges and every challenge pays 16,000 XP to players on completing:
Damage opponents while Augmented
Open chests in hot spots
Visit new named locations in a single match
Damage opponents with new or unvaulted weapons
Earn XP in creator mode experiences
Bounce with the Shockwave Hammer
Travel distance on the Dirt Bike
Equip yourself with your Reality Augments and claim your territory!