Fodder scam was a case of 90's which involved stealing of "vast herds of fictitious livestock" which were medicines, fodder meant for livestock. Several ministers were involved in this case. Lot of money was exchanged and the scam was huge.
The scam
In 2016, the Bihar government was accused of a scam of about Rs 9.4 billion. Among the arrested were Former Chief Minister of Bihar, Lalu Prasad Yadav and the current Chief Minister Jagannath Mishra. Lalu Prasad was asked to resign from his position, since he was caught in this scam. Allegations were also made against Dr Dinesh Prasad Sharma for receiving huge sum of money. He received approx 300 crore and 60 lakhs from S.N. Sinha. A number of political administrates were involved in this scam. People from Janata Dal and Indian Nation Congress were also held guilt.
Fodder Scam Verdict
The Special Court of CBI gave its verdict on 23rd December, 2017. It held Lalu Prasad Yadav guilty and convicted him. Lalu Prasad is sent to Birsa Munda Central Jail, Ranchi.
Six different cases were lodged against him in 1996 Fodder Scam. Apart from Lalu, 14 others were also found guilt and convicted. Among these four was Jagannath Mishra, the current Chief Minister of Bihar. He was also acquitted by the court with six others. CBI Judge Shivpal Singh gave his verdict and Lalu was immediately arrested. The final punishment would be announced on all of them in 3rd January, 2018.
However, Rashtriya Janata Dal leader, Raghuvansh Singh doesn't seem pleased with the judgement. According to PTI, he questioned the verdict and stated that they would move to High Court against this decision. Singh could not apprehend the fact that Mishra was given a bail but Lalu Prasad was immediately arrested.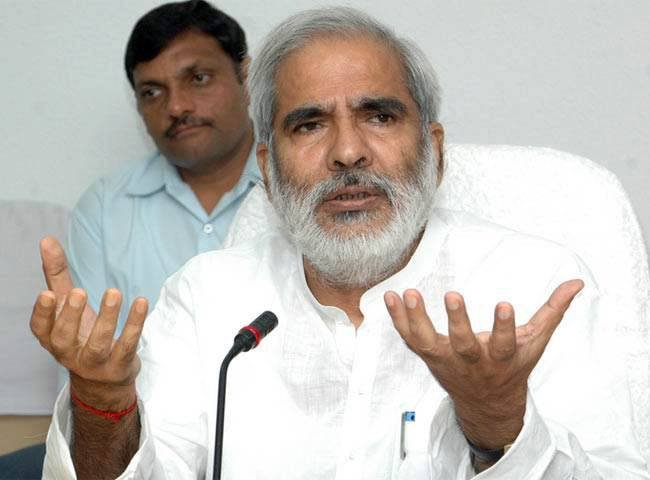 Lalu Prasad was held guilty by the High Court in September 30, 2013. However, due to the support of his followers he got a bail in the same year but was banned from contesting the elections. Six cases were lodged against him and this was the second verdict. Even this wasn't in his favour.
A lot of security was provided outside the court to ensure that there are no riots. Before the verdict, the RJD leader had shown his faith in the judiciary's verdict. He believed that he would be released like A. Raja and Kanimozhi but nothing of that sort happened. According to ANI, he had said that no BJP conspiracies would work in this case. He would be freed. And that he has full faith in the just judiciary. He also accused BJP leader Atal Bihari Vajpayee of being after him since 25 years as an excuse of CBI investigation.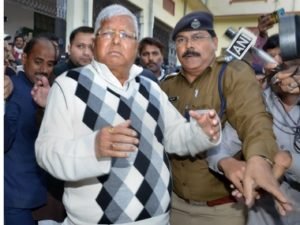 Reaction of RJD
The RJD leaders are disappointed of the verdict and said that it was all because of BJP's conspiracies. Lalu's twitter account is full of series of tweets expressing his grief. Lalu was compared to revolutionary figures like Nelson Mandela, Martin Luther King and BR Ambedkar.
Reaction of Congress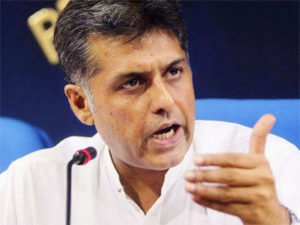 Even the leaders of Congress party said that it was unfair to send Lalu to jail. According to ANI, Manish Tewari also questioned BJP the reason behind not exposing the Srijan Scam.
Reaction of BJP
BJP leaders remained indifferent and said that it was bound for Lalu to go to jail because of his doing. Union Minister JP Nadda took to Twitter to state that Lalu Prasad was just politicizing the issues. He also said BJP and Congress' alliance is an alliance of corruption and scams.
Union Ravi Shankar Prasad further added, "Lesson of today's conviction of Lalu Prasad is that law will catch up with you if you commit corruption", according to ANI.