Recently, the news of the origination of 13 digits mobile number spread across the internet but it is not so. The news spread across the net that from July 1, 2018 people would get access to 13 digits number instead of 10 digits. But this would be applicable for M2M numbers. This news was misinterpreted as DoT (Department of Telecommunication) gave order for the machine to machine (M2M) numbers.
M2M numbers are usually used for SIMs for swipe machines, cars, electricity meters, etc. It has been confirmed by Reliance JIO, Bharti Airtel (the largest telecom service provider of India) and telecom industry body COAI (Cellular Operators Association of India) that the normal mobile numbers wouldn't be changed due to the development for M2M services.
Earlier this month, the statement was issued by DoT that all the telecom service providers would be providing the 13 digit mobile number for the M2M communications.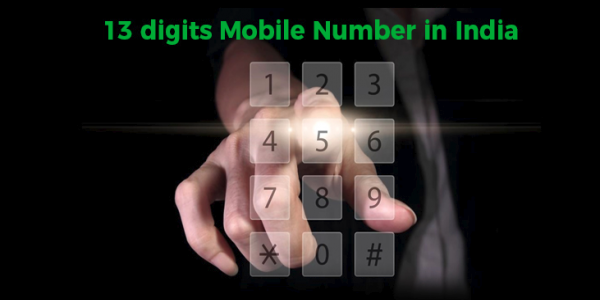 The order of DoT read, "Migration of existing l0-digit M2M numbers to 13 digits will start latest by October 1, 2018 and shall be completed by December 31, 2018." The order further said that all the telecom service providers would require to provide all the M2M services a 13 digit number by 1st July, 2018. It has further asked their service providers to "ensure that their network elements including IT and other relevant systems are aligned with 13-digit numbering for M2M SIMs before July 1, 2018."
The M2M service
The M2M service or the machine to machine service is a service through which the connected devices can communicate through wireless networks. The telecom service providers have hence started to offer SIMs for the M2M services in various fields of vehicle tracking, fuel monitoring system and smart electricity metres. It will also be available for traffic management solutions.
It is the important part of Internet of Things (IoT) that helps in the rapid growth of the industries. Every tech device such as wearable tech devices, waste control systems and others can be applicable with the help of IoT.
Considering the origin of 13 digit mobile number COAI Director General Rajan S Mathews said, "This has been considered by (the) DOT. They will be the ones to give final instructions and notice to (the) operators."