As per a statement released by FDA on Friday, there is the possibility of the presence of euthanasia drugs in dog foods. . This needs to be recalled. The statement warned the pet owners that the dog food may be containing pentobarbital- a barbiturate which is mostly used to euthanize the animals. Some of the canned dog foods may contain this barbiturate. This dog food was detected in the cans of Gravy Train dog food which is manufactured by J.M. Smucker Company. These are the sedatives and anaesthetics which usually euthanizes the animals.
Dog Food: Statement by FDA
The statement read, "Pets that eat pet food containing pentobarbital can experience drowsiness, dizziness, excitement, loss of balance, nausea, nystagmus (eyes moving back and forth in a jerky manner) and inability to stand. Consuming high levels of pentobarbital can cause coma and death."
FDA also stated that in the initial examination of Gravy Train cans, it was found that it contains low levels of euthanasia drugs. The presence of these drugs will probe danger to the health of your pets.
WJLA in one of its reports stated that they tested 15 gravy train cans. Nine out of these cans showed were pentobarbital positive. Though they were present in very less amount which is not fatal, even the presence of such substances in any concentration is restricted by the federal law.
Dog Food: J.M. Sucker's statement
Even Gravy Train can manufacturer came forward to discuss the issue and said, "The presence of this substance at any level is not acceptable to us and not up to our quality standards." They even apologized for the concern which was caused due to the presence of euthanasia drugs in them.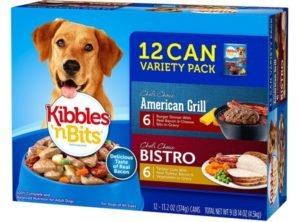 The J.M. Sucker Company said that a voluntary recall has been initiated by them for shipments of Gravy Train, Kibbles 'N Bits, Ol' Roy and Skippy canned dog foods after the detection of pentobarbital within them.
J.M. Smucker Company's spokesperson came forward to tell that the withdrawal of products doesn't need recall. As per the definition of FDA, market recalls is applicable when the company calls for the removal of product when there is a "minor violation that would not be subjected to legal action by the FDA". However, recall is applicable when the product is completely removed from the market due to the possibilities of FDA taking legal action against it.
Dog Food: Single supplier
Similar to Evanger, Gravy Train might have also associated itself with a single supplier that have been providing them contaminated supplies. Although, this was not clear from their statement.
In a statement, they said, "We have narrowed the focus of our investigation to a single supplier and a single, minor ingredient, used at one manufacturing facility. We will take the appropriate steps to ensure this does not occur again."
The brand said that their products do not include the meat of euthanized animals.
It also said, "The Company has identified the root cause to be a single supplier and a single, minor ingredient, used at one manufacturing facility."
The company said that it is their responsibility to provide high quality pet food. They also said that the customers who bought the product can ask for a replacement or a refund.