The teaser released has hinted towards the new drama, new blood, and interesting murder sequence after 10 years of the unhappy ending of Dexter drowning in a hurricane. The original series of Dexter was about a blood spatter who turns out to be a serial killer, conducting murders with a secret code and strict morals such that no one can identify his identity.
Dexter's season 8 finale shows Dexter a responsible man who hides his identity and lives alone to keep his son and girlfriend safe. But, the teaser released has hinted towards the Dexter return as serial killer this season. With the new season, he is back with new tricks and keeps the police force close by dating the police chief.
What to Expect from the New season of Dexter: New Blood? 
When he went away from the town in season 8, he never said that he would stop killing. However, he wanted to take away his family to feel the consequences of his action. Dexter was aware in season 8 that it is not possible to get rid of the dark passenger, so there are very few chances that Dexter has stopped killing over the last 8 years.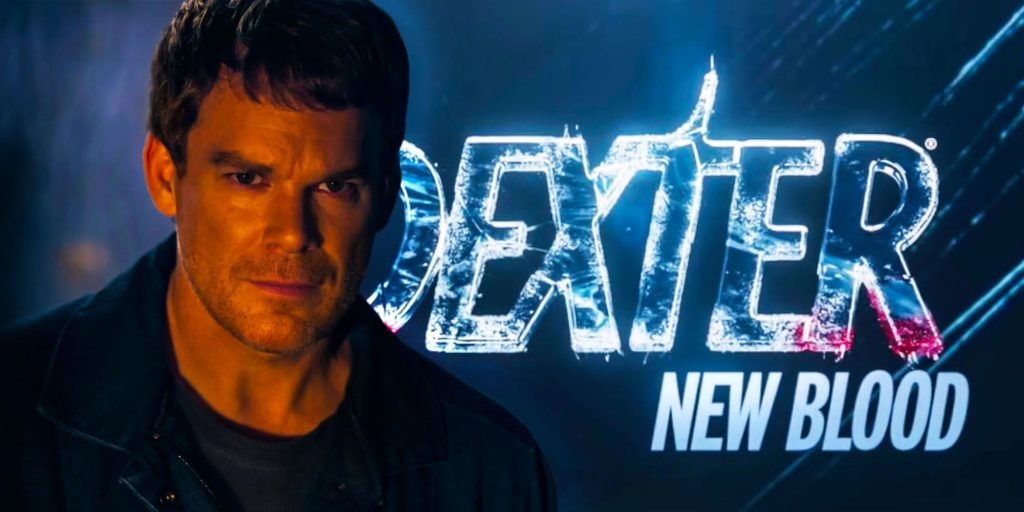 In this new season, the title is referring to the sense that Dexter will go on a new journey of murder, killing the new people and new blood. Blood has a great place in Dexter's life and has an unbeatable obsession since he was found in a pool of his mother's blood in a shipping container. At the time, Dexter's season 9 title, New Blood, is also hinting towards the new addition in the team of Dexter with fresher ideas. New Blood also refers to a new serial killer in the town. On the other hand, it might be possible that Dexter's son may be a new serial killer as he showed some early signs of blood-sensitive tendencies and brings sweets so that other child-like him; similar to Dexter tactics.
Harrison is shown as a teenager at the same age as Dexter, at which he could not resist himself from murdering urges and it might be possible that Dexter New Blood refers to Dexter's blood as his son Harrison.
Dexter New Blood Cast
There won't be many characters from past seasons; however, carpenter and Lithgow's may appear as a flashback in the show as they were killed by Dexter in 4th season. Hall as Dexter, Carpenter as Deb, and John Lithgow as Trinity Killer may appear this season.
It will also welcome new faces, including Clancy Brown as town Mayor Kurt Caldwell, Julia Jones as chief of Police Angela Bishop, Johnny Sequoyah as Audrey, Jack Alcott as Harrison Morgan or Randall Lindsay, David Magidoff as Teddy, Jamie Chung as Molly, and Oscar Wahlberg as Zach. Angela as Hannah will be the new love interest of Dexter in the small town of Iron Lake.
Where the Dexter: New Blood got Filmed? 
The new season of Dexter has a notable chiller vibe as it has been filmed in Shelburne Falls, Massachusetts, Iron Lake, New York.
Dexter: New Blood Release Date and Episodes
Dexter: New Blood is slightly down from the first eight seasons i.e. it includes only 10 episodes. It will air on November 7, 2021, on TV.
Final Thoughts
It will be quite interesting to watch the serial Dexter New Blood in a new form after 10 years.