Joining Kolkata, Chandigarh, the capital of land of five rivers, becomes the first North Indian city to install automatic speed gun cameras, to manage the traffic system more efficiently. These cameras are used to record the speed of the traffic inclusive of the night vision. This will make it easy for the Chandigarh police to record the speed of traffic and issue challans, if anyone breaks the rules.
Automatic speed gun cameras
The automatic speed gun cameras also consist of digital display, in order to warn the driver in case of over speeding. The light will turn white in colour, if the driver exceeds his limit. The person breaking the laws will receive a challan along with the attached image of over speeding.
Previously also, Chandigarh has taken a number of steps to ensure the safety of its residents. Chandigarh previously also declared driving on high-beams within the city limits to be an offence.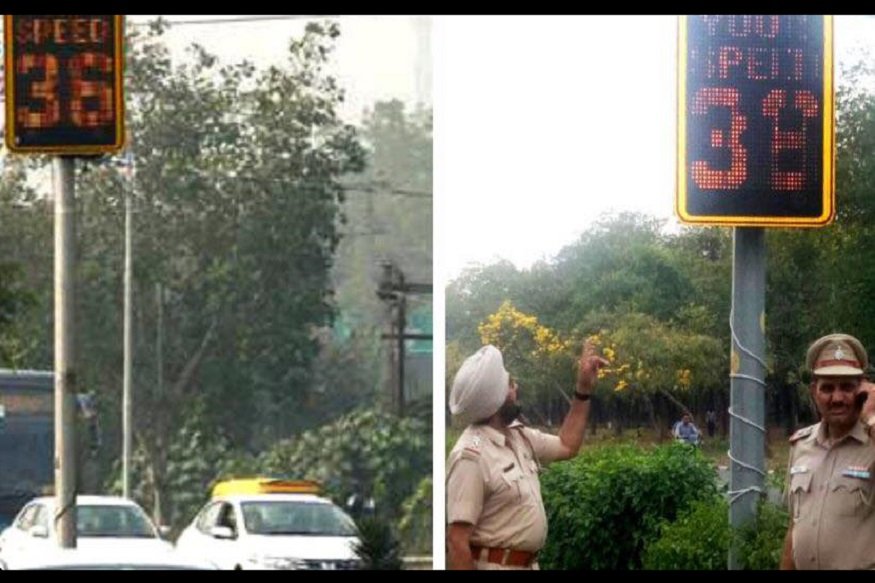 Automatic speed gun cameras: The statements 
One of the shared Facebook posts read, "Be Careful while stepping on the gas in Chandigarh even if you don't notice any check-post or policeman on the road as the Chandigarh Traffic Police is all set to tighten the noose around speeding vehicles with the speed gun cameras enabled with night vision."
Inspector Sarvan Singh said that the cameras will be able to capture the night vision along with the picture of speeding vehicles within few seconds. The reports would then be automatically forwarded to the concerned officials. The post further read, "If there is a violation of speed, then a challan will be sent to the violator with the image of vehicle. These cameras can click the image of the speeding vehicle even in heavy rain and dense fog. Cameras will also help the riders to see the speed of their vehicle. If the speed is above the permissible limit, then a white light will blink on the screen to alert the driver about the speed."
DSP (Traffic) Yashpal Sharma said for a trial, the two radar cameras had been installed on Jan Marg. He said, "These are night vision cameras, which will also be helpful in checking over speeding at night when the violation is rampant." Regarding the digital Challans, the DSP (traffic) further added, "These are night vision cameras, which will also be helpful in checking over speeding at night when the violation is rampant."