Our stay at Woodstone B&B has been extended, as it was revealed today (12th January 2023) that CBS has renewed the hit supernatural comedy series Ghosts for a third season. For at least another year, the funniest cast of ghosts on television will continue to haunt us.
The show's renewal for Season 3 is not unexpected. The comedy quickly rose to prominence, becoming one of CBS's most-watched new comedies on the network. The show's second season has seen an increase in viewers, with an average of more than 9 million viewers per week on linear TV and more than 11 million across all platforms, according to CBS. We might be looking at a very extended run for the comedy if that figure holds steady.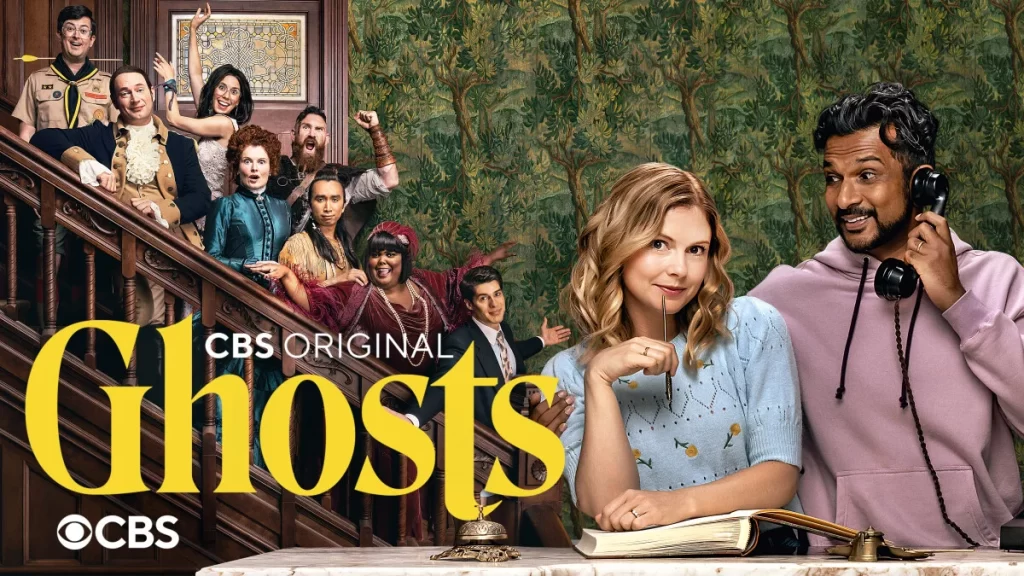 The Plot of Ghosts
In the single-camera comedy Ghosts, Samantha and Jay, a jovial freelance journalist and up-and-coming chef from the city, respectively, decide to turn the vast, dilapidated country estate they inherited into a hotel named bed-and-breakfast only to discover that it is now home to numerous ghosts of the residents who have passed away.
The deceased is a close-knit, diverse group that includes a saucy Prohibition-era lounge singer (Pinnock), a pompous 18th-century militiaman (Jones), a 1960s hippie who enjoys hallucinogens (Carrasco), an overly upbeat 1980s scout troop leader (Moriarty), a cod-obsessed Viking explorer from 1009 (Devon Chandler Long), a slick 1990
The spirits are intrigued, anxious, and curious about the B&B's opening, but they are willing to put up with the bustle as long as they may continue to communicate with Samantha, a living resident.
Release Date of Ghosts Season 3
As of now, no official confirmation made by CBS or the production team of Ghosts regarding the release date of Ghosts Season 3, but we can expect season 3 by 2024.
The Cast of Ghosts
Aside from Scott, the ensemble cast of Ghosts also features
Rose McIver
Utkarsh Ambudkar
Asher Grodman
Sheila Carrasco
Danielle Pinnock
Richie Moriarty
Devon Chandler Long
Román Zaragoza
Rebecca Wisocky.