CPT® 2018 brings major changes for cardiology with over 70 additions, revisions deletions, including 30 updates related to endovascular repair of abdominal aortic aneurysm and related conditions. CMS also released the Medicare Physician Fee Schedule (MPFS) Final Rule for CY 2018 on Nov. 2, and your cardiology practice will have numerous updates and policies with which to stay current.
Make sure you are prepared for the changes that will impact your cardiology pay in 2018.
Watch Out for These 2018 Cardiology Procedure Codes
From new endovascular codes to anticoagulant additions, to new total replacement heart system choices and to noteworthy E/M observation care language modification, you need to ensure your practice is ready for these cardiology coding updates: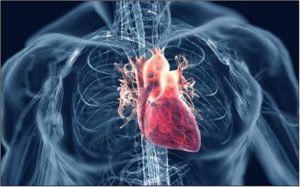 New Complete Endovascular Codes: You will no longer find these component codes for endovascular repair/prosthesis of aortic or iliac aneurysm or dissection: 34800-34805, 34806, and 34900. In their place you'll report these new all-inclusive codes 34701-34708, which describe various distinct methods for endovascular repair of infrarenal aorta and/or iliac artery.
New Anticoagulant Codes: Effective Jan. 1, you won't report anticoagulant codes – 99363 and 99364. Instead, you'll use these new codes: 93792 and 93793. Shifting the anticoagulant codes from the E/M section to medicine section will allow these services to be more properly represented.
New Total Replacement Heart System Codes: Make a note of significant changes for Category III total replacement heart system codes. Codes 0051T, 0052T, and 0053T transition out, replaced with new permanent codes 33927, 33928, and +33929.
New Extension Prosthesis Placement Codes: You'll use the following new extension prosthesis placement codes – +34709, 34710 and +34711– in place of 34825 and 34826.
New Category III Codes: Don't miss these new Category III code options – 0482T, 0483T and 0484T, and 0501T through 0504T.
Revision to Hospital Observation Care Language: If you report hospital observation codes 99217 and 99218-99220, don't overlook this E/M language revision – the descriptors to these codes now include the phrase "outpatient hospital".
Are You in Sync with These MPFS Final Rule Changes?
The CY 2018 Medicare Physician Fee Schedule (MPFS) final rule is out and you need to know how this rule impacts you to ensure your cardiology pay remains intact next year.
Cardiology Pay: Effective Jan. 1, 2018, physicians will see less than a 0.1 percent conversion factor payment. CMS estimates that cardiologists will reap an increase of 1% in pay from 2017 to 2018.  This is based on the entire cardiology profession and can differ depending on the services rendered in your practice.
Patients Over Paperwork: According to the MPFS fact sheet, the final rule implements "Patients Over Paperwork" by trimming data reporting and "removing downward payment adjustments based on performance for practices that meet minimum quality reporting requirements".
New Telehealth Codes: The MPFS expands the telehealth code options by including these CPT® and HCPCS codes for 2018: G0296 (HCPCS), 90785 (CPT®), 96160 and 96161 (CPT®), G0506 (HCPCS), 90839 and 90840 (CPT®). The GT modifier will no longer be required for telehealth claims. Moreover, CPT® code 99091, previously bundled with other codes, will be revalued and reimbursed separately.
Medicare Diabetes Prevention Program (MDPP): CMS is expanding MDPP as an "intervention tool" for providers in 2018. This supports bonuses for Part B clinicians providing services through an APM under the QPP. As per pay structures outlined in the November released rule, beneficiary weight loss and program attendance factor greatly into Medicare's reimbursement equation to combat type 2 diabetes for enrolled suppliers. If interested, your practice can start enrollment on Jan. 1.
E/M rules: CMS is still weighing stakeholders' comments on the proposed E/M documentation changes that have a bearing on the level of code providers use – which also affects the amount paid to providers.
QPP updates: CMS decreased the number of requirements needed in 2016 reporting from 9 measures across 3 National Quality Strategy domains to 6 measures for the PQRS with no domain requirement. The MPFS final rule also brings PQRS in alignment with Quality under MIPS and will reduce the odds of eligible clinicians getting a 2.0% pay reduction in 2018.
In other updates, ACO's taking part in the Medicare Shared Savings Program will see an increase in 2018 with three CCM and four BHI codes that support primary care. The 2018 final rule also minimizes administrative burdens and streamlines the options. Need more detailed insight?
To quickly and effortlessly find out how the MPFS final rule and CPT® 2018 updates will impact your practice, dig into TCI's one-stop cardiology coding solutions. Check out our comprehensive collection of cardiology coding books, newsletters, charts, and more. Conquer the latest cardiology coding guidelines, know the latest 2018 Fee Schedule news, and maximize reimbursement for your cardiology practice.