Argentina, a two-time champion, and France will face off in Qatar for a chance to capture their third FIFA World Cup championship. The FIFA World Cup 2022 championship match between Kylian Mbappe's France and Lionel Messi's Argentina will take place at the Lusail Stadium on Sunday, December 18. During the group stage games in the quadrennial championship, neither team dropped a game.
France will become the first to win back-to-back championships since Brazil in 1958 and 1962, while Argentina wants to win the FIFA World Cup 2022 for their illustrious forward Lionel Messi. With five goals each, Lionel Messi and Kylian Mbappe share the top spot on the list of players with the most goals scored by an individual, but Messi has three more assists than the 23-year-old Frenchman.
Messi and Mbappe, teammates at PSG, will compete against one another in the FIFA World Cup 2022 final for the chance to win the greatest international honour.
Head-to-Head (h2h) History and Results
These two countries have a three-time face-off in World Cups, Argentina won in both the inaugural competition in 1930 and on their way to their 1978 victory at home.
However, as the ultimate victor in 2018, Kylian Mbappe scored twice. In the round of 16 in Russia, France prevailed in a seven-goal thriller.
Argentina vs France Odds
Argentina to lift trophy: 4/5
France to lift trophy: 10/11
Draw (90 mins): 21/10
Argentina vs France: Match Prediction
Head-To-Head:
Argentina and France have played each other 12 times, with six victories and three defeats going to the South American team.
In their three World Cup encounters, France and Argentina have split the victories, with France coming out on top in their most recent meeting in 2018.
Top Players:
The top players for Argentina are Lionel Messi, Julian Alvarez, Angel Di Maria, Lisandro Martinez, and Enzo Fernandes.
The top players for France are Kylian Mbappe, Olivier Giroud, Ousmane Dembele, Antoine Griezmann, and Hugo Lloris.
Predicted halftime scores in the Final: (Argentina 2-1 France)
1st Half: 1-0
2nd Half: 1-1
Argentina vs France: Betting Odds (FT)
Handicap (Spread): 0.5 goals (Argentina +0.5)
Over/Under: 2.5 (Under)
Prediction: Argentina 2-1 France
Handicap (Spread):
Argentina scored a total of 12 goals in six games at the FIFA World Cup 2022, while France scored a total of 13 goals in six games.
Argentina (+0.5) has -225 odds while France (-0.5) is given +155 odds.
Over/Under:
The full-time score has been set to 2.5 goals. Over +135, Under -190.
Both teams to score:
Argentina scored at least one goal in every World Cup game, but France failed to score a single score once against Tunisia throughout the group stage.
The chances are +100 for both teams to score, and -140 otherwise.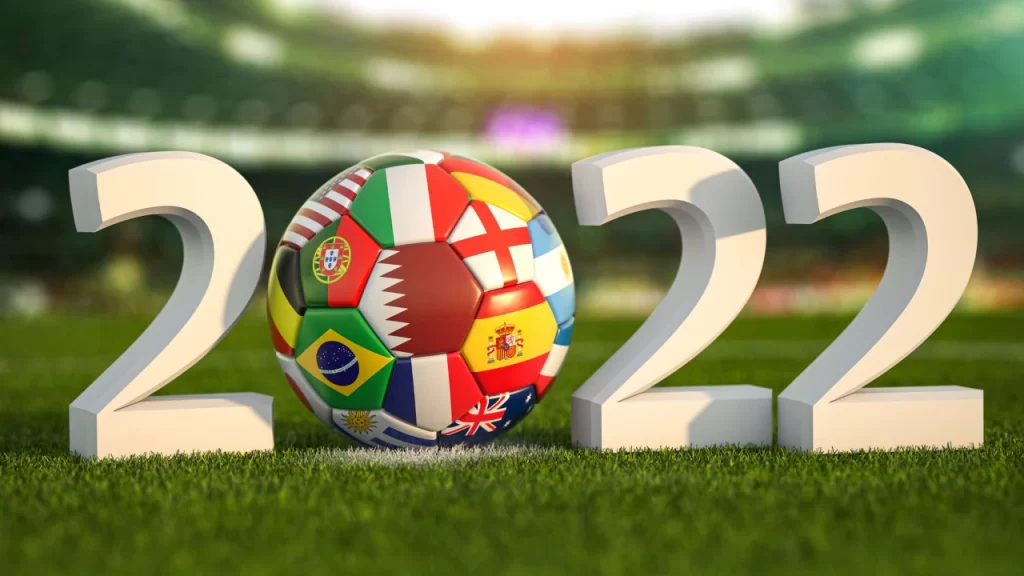 Who Will Win the FIFA World Cup 2022?
Argentina will prevail at the FIFA World Cup in 2022, as per our prediction.
Where to Watch FIFA 2022 Final in India
Argentina vs France World Cup final is scheduled to start on December 18 at 8:30 PM IST (Indian Standard Time) in India.
You can watch Argentina vs. France FIFA World Cup 2022 final for free on Jio Cinema App and website. English, Hindi, Tamil, Malayalam, and Bengali are just a few of the five languages that Jio Cinema provides live streaming. You can also watch the live telecast of the FIFA World Cup 2022 on the Sports18 and Sports18 HD TV channels.