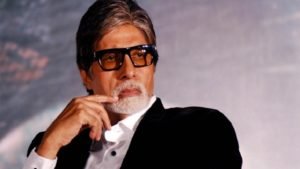 While shooting for the movie, thugs of Hindostan, Amitabh Bachchan falls ill on the sets at Jodhpur. The team of doctors arrived at Jodhpur from Mumbai via a chartered air plane to attend the sick doctor. He was shooting for his role for YRF's 'ambitious project', Thugs of Hindostan. The movie is an adaption of the novel Confessions of a Thug (1839). The movie also stars Aamir Khan, Katrina Kaif and Fatima Sana Sheikh.
Amitabh Bachchan Blog Statement
The doctors have started that the condition of the actor is better than before and is stable right now. The actor even wrote about his sudden health issues in his blogs, which led to concerned fans. His blog also read, "I am getting my team of Doctors in tomorrow morning to fiddle around with my body and set me up again… I will rest and keep informed in the process."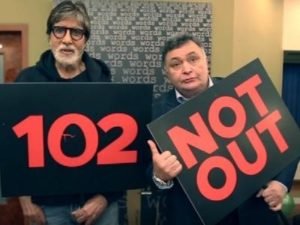 He also informed his fans about the heavy schedule of the movie via his blog and wrote, "The morning after the night that began yesterday for work some people need to work for a living and work hard. Its been rough.. but whenever did any be achieved without it .. there is struggle and disappointment and pain and sweat and tears… then the expectation of all working out .. sometimes it does, most of the times not… it is the right impetus to say and deliver that it has been successful and achieved"
He also took to Twitter to inform about the heavy schedule of the movie. He tweeted on 13th March, 2018 at 4:48 am, "T 2741 – 4:51 AM .. and just back from work .. ! बिना मेहनत के कुछ नहीं मिलता  the city Jodhpur sleeps .. and so shall I in a while after connecting with the well wishers .. love"
Thugs of Hindostan – The movie
The movie, Thugs of Hindostan is being directed by Dhoom 3 director Vijay Krishna Acharya.
Amitabh completed the first part of his shoot in Thailand which he said was "one of the toughest shoots in his career". He also shared this experience via his blog where he wrote, "Strangely though, the so-called harsh schedule just completed in the wilds and hills and chills of mountainous Thailand… of disciplined, gentle and smiling Thai has not had any after effects of discomfort or malaise. It's been tough, the shoot for 'Thugs of Hindostan', but in a funny way very energising."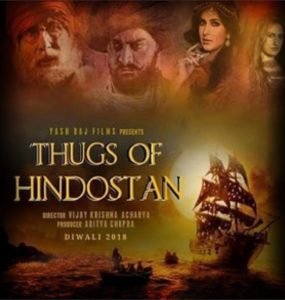 Since the movie is full of action and thrill, actors are required to put in their physical as well as their mental efforts. Both the female actresses have been sharing videos about their workouts and experiences of the shoot in their respective social media accounts."
Amitabh has also finished shooting for 102 Not Out, opposite to the veteran star Rishi Kapoor. The duo will be seen on the screen after two decades.
Produced by Aditya Chopra under the banner of Yash Raj Films (YRF) and directed by Vijay Krishna Acharya, Thugs of Hindostan is all set to be released on 7th November, 2018.