South African cricketer superstar AB De Villiers, popularly known as Mr 360 has turned the cricket world into shock when he announced retirement from International Cricket. He took retirement from it, just after four days his IPL team, Royal Challengers Bangalore exited from the IPL. In the 11th season of this exciting Twenty20 league, he had performed with full enthusiasm with the help of his pyrotechnics. This drew the attention of so many Indian fans.
He took to Twitter to announce his decision of retirement from International cricket. He had played 114 Tests, 228 ODIs and 78 Twenty20 leagues till now. In all of them, he has managed to score more than 20014 runs. He is 34 years old and considered as one of the finest Test batsman South Africa has ever had with 8765 runs in 5066. In terms of ODI, he is considered the second highest one to get runs with 9577 at 5350 and the same in T20s with 1762 at 2612. In Tests, he has scored 22 centuries and 25 in case of ODIs. However, the best ones stand at T20s, with 79 centuries. In the announcement, De Villiers mentioned that he was tired and running out of gas.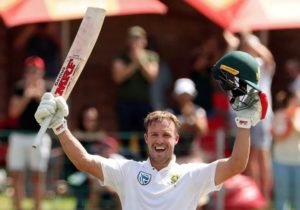 AB De Villiers Retirement
In the announcement he said, "I have decided to retire from all international cricket with immediate effect. After 114 Test matches, 228 ODIs and 78 T20 internationals, it is time for others to take over. I have had my turn, and to be honest, I am tired. This is a tough decision, I have thought long and hard about it and I'd like to retire while still playing decent cricket. After the fantastic series wins against India and Australia, now feels like the right time to step aside." He further added, "It would not be right for me to pick and choose where, when and in what format I play for the Proteas. For me, in the green and gold, it must be everything or nothing. I will always be grateful to the coaches and staff of Cricket South Africa for their support through all these years. The most important thank you goes out to all of my team mates throughout my career, I wouldn't be half the player that I am without the support throughout the years. It's not about earning more somewhere else, it's about running out of gas and feeling that it is the right time to move on. Everything comes to an end. To the cricket fans around South Africa and the World, thank you for your kindness and generosity, and today, for your understanding."
He also added that he had no plans to play internationally, but would be playing for his domestic team, Titans.
AB De Villiers Performance in Cricket
He made his debut on the field of cricket in 2004, when he started to play for Port Elizabeth. He scored his first century against England where he also scored 92 in the first innings. It was his starting step and from then onwards, he became to be known as the world class batsman. He is considered among those batsmen who can shred off any ball. He is able to break down every bowling technique who made the whole world his fan.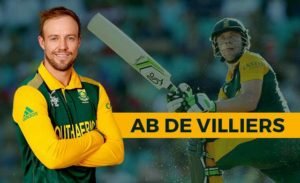 AB first scored his double century with 217 not out status against India in April 2008 at a match at Ahmedabad. Undoubtedly, SOuth Africa was able to finish off the game in just 3 days. Out of all, one of the best of his careers is considered to be the 278 against Pakistan in November 2010 at Abu Dhabi.
Not to forget, AB De Villiers has given the cricket world many hundreds, out of which the most dangerous ones are mentioned below:
129 in 112 balls against India during 2010 at Centurion.
103 (not out) in 109 balls against West Indies around 2011 in Durban.
169 in 184 balls against Australia around 2012 in Perth.
163 in 196 balls against Australia in 2009 at Cape Town.
In the various matches which South Africa won, the average of AB De Villiers is considered to be 65.93. He was the one who scored 15 out of 21 victories of the South African team. Of the 21 centuries which he scored in Test matches, 9 of them were above 150.
De Villiers played 114 Test matches but got a wicket of only 24. His average of batting in that time was 57.41, which is comparatively more than his complete average of 50.66. In his career of International Cricket, De Villiers has managed to win Man-of-the-match five times. He was also awarded with Man Of the Series, four times.
AB De Villiers IPL Performance
In The ODI matches, he will always remain the fastest one to score a century in just 31 balls. He did it against a match to West Indies around 2015 at Johannesburg. In the ODIs, till date he has scored 24 centuries and finished the batting with a strike-rate of 101.9. Not only these, De Villiers has also given us some more winning strikes. Back in 2010, he scored 102 against a game to India in just 59 balls. Then against West Indies in the ICC World Cup 2015 he scored 162 runs in 66 balls. He also scored 119 in 61 balls against India in Mumbai during the ODIs back in 2015. Also in 2009, he scored 121 in just 85 balls against England.
As far as IPL is concerned, till date De Villiers has scored 3314 runs with the average run rate of 41.31 and strike rate of 159.89. He has also managed to score 2 centuries along with 25 half centuries. In this year's IPL he scored 480 with the run rate of 53.33.