Deepika Padukone is undoubtedly one of the best actress in the Indian film industry at present. She is an inspiration for millions. It is not only her fashion sense and bold moves, but it is also about her personality or what she is like in her real life. Her words and actions have influenced many teenagers. One of the finest female leads in the Indian film industry, Deepika Padukone can embrace every look, and every time she has nailed it.
Whether it is her hairstyle, bold eyeshadow experiments, saree looks, or thigh-high slits, she has amazed us every time.
There is no doubt that she can carry every look perfectly. Lets have a look at the most inspirational looks of Deepika Padukone that are followed by many, 
1. Deepika Padukone with a Sleek Center-parted Hair
It is a hairstyle that pushes the entire attention to the face and face makeup. When someone is doing this hairstyle, it means that the person is really confident about the perfection of the face. Not everyone is that confident to pull off this hairstyle. Deepika Padukone shows her confidence gracefully, and that's why this hairstyle goes perfectly with her appearance. It just reminds us what a perfect face looks like. Though many celebrities have tried this hairstyle a few times in their lifespans, not everyone has the courage to make it their everyday style. It's just a Deepika thing.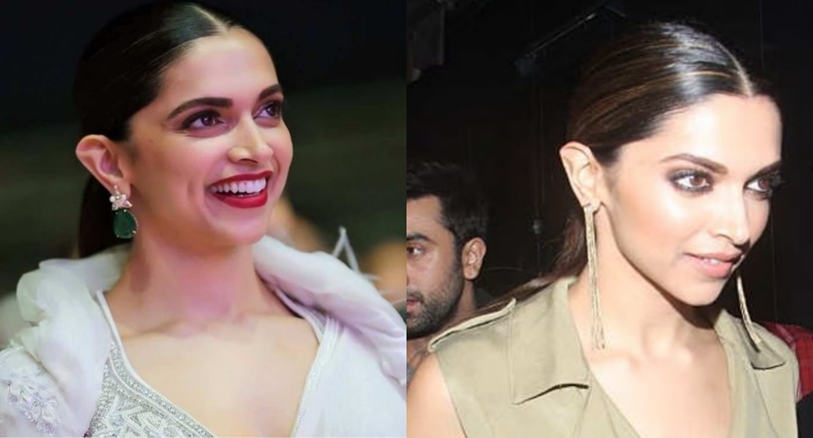 2. Deepika Padukone: The Saree Style
There are only a few stars who can carry a saree gracefully. We can understand that Deepika Padukone is in love with this Indian outfit. She has a really amazing collection of sarees, and when it comes to carrying them perfectly, Deepika Padukone is a perfectionist. She knows exactly how to carry a saree look and how to give herself different looks with different sarees. Whether it is banarasi, kanjivaram, cotton, or silk, she draped every saree with an elegance that really stole our hearts. We've seen her party looks with saree as well as her ethnic looks in that attire. She has also tried some experiments with saree draping. Every time, she seems like a perfect combination of elegance, beauty, and modernism.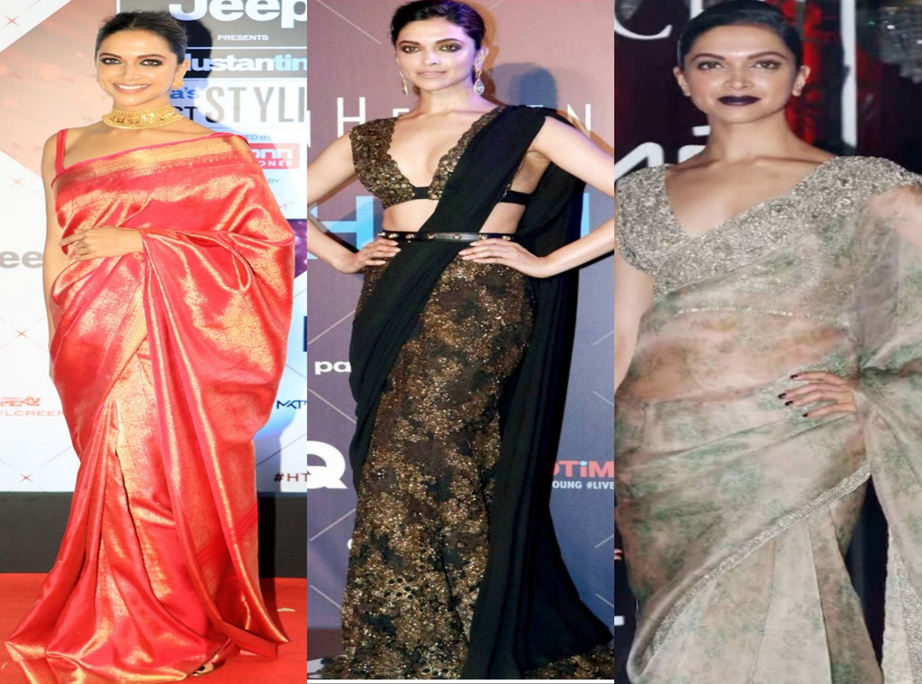 3. Deepika Padukone with her Eyeshadow Experiments
Eyeshadow is a common makeup product that usually every girl has. When it comes to experimenting with eyeshadow, it is tricky, and not everyone has the guts to accept the challenge. Deepika Padukone has done several experiments with bold eyeshadows, and every time she rocked it like a queen. In most of the programs and events, her eye makeup usually steals the show. We all have to agree that she doesn't fear to experiment and seamlessly carries the bold eye makeup look.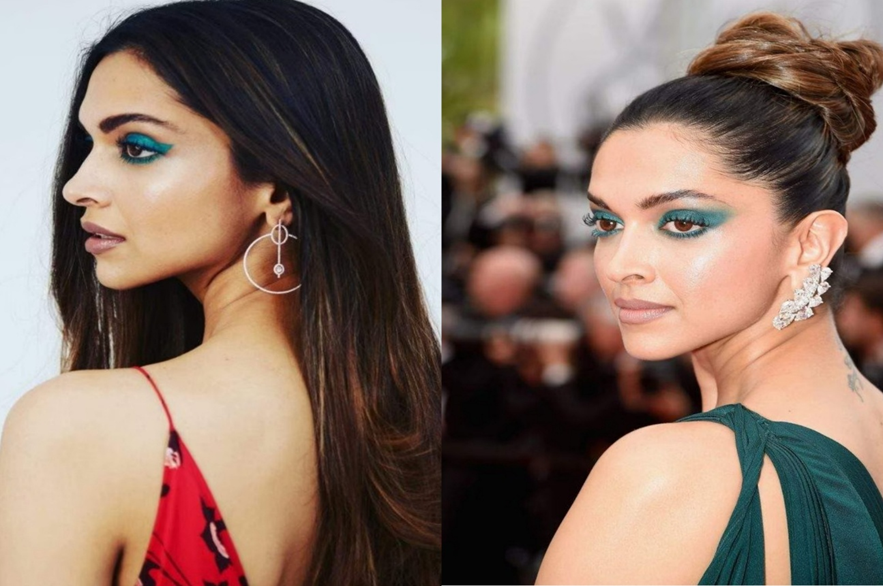 4. Hot Deepika Padukone Looks: Thigh-high Slits
Ethnic to trendy, Deepika Padukone can carry every look, and her pictures with those thigh-high slits prove it. When you have long and beautiful legs, you should not hesitate to show them off, and Deepika Padukone flaunts it like a queen. No matter which program she is attending, her confidence with those thigh-high slit dresses adds extra glamour to her look.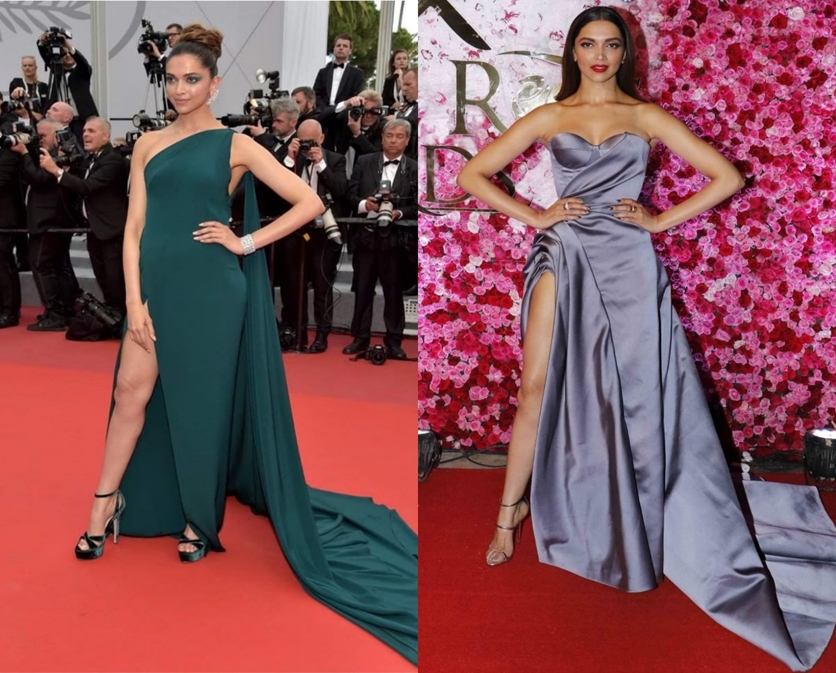 5. Deepika Padukone: Runway Buns 
Deepika Padukone never left a chance to amaze us. She picks up the most complicated and challenging styles and then pulls them off like a boss lady. Her confidence amazed us every time. Where most celebrities and even we also fear going for a messy bun in big events or in our daily lives, Deepika Padukone has shown us how a runway bun can steal the show. Don't know how every look compliments her appearance! Maybe, it's her confidence that can make simple things attractive.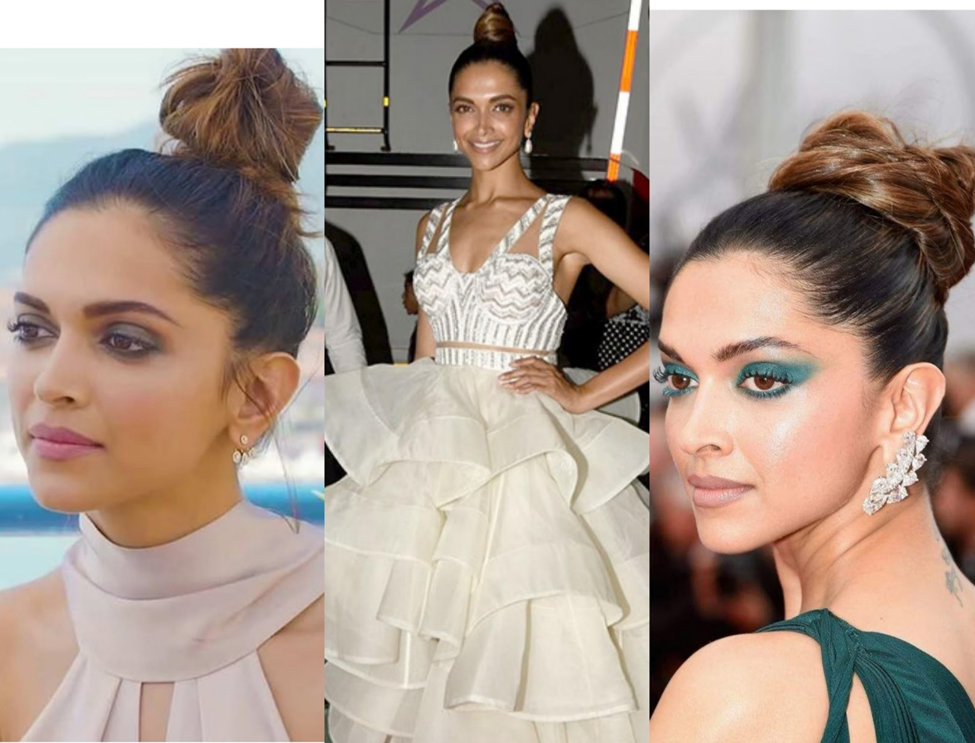 Wrapping up
Deepika Padukone is a fashionista in Bollywood who has given us many inspirational fashion tricks that most girls have already followed at least once. Let us know which styles you have tried.