Clueless, one word that defines the entire movie. The movie 2.0 staring Rajnikanth and Akshaya Kumar in lead roles along with Amy Jackson leaves you clueless right from the first minute. The movie starts with Akshaya Kumar suiciding by hanging himself on a electricity power tower surrounded by birds. What, how, these would be some of the questions, that you would come across…
2.0 Movie Story and Cast
The story tries to revolve around the concepts of artificial intelligence but fails big time. Rajnikanth who is Dr. Vashikaran continues to build robots and builds another human robot Nila who is Amy Jackson. Continuing in the movie, the story takes a weird turn where mobiles in Tamil Nadu all of a sudden start flying for all the people, which in the last turns out to be a negative energy which was pulling all the cellphones towards itself.
Dr. Vashikaran then decides to bring in Chitti the robot, yes the robot from the first part into story. He tells everyone that only Chitti can save us from this negative energy which is the coined as the fifth energy in the movie.  The story is unnecessarily stretched even after this as we continue to see Chitti saving people and as it happened in the first part, 2.0 also happens to see a person negative who releases the negative energy by going to the artificial intelligence lab.
The interesting part comes here, now you see Chitti 2.0 which Nila happens to find from some arhive lab. He then continue to build mini bots which are also called as version 3.0, so yes, no more the 3rd part of the story coming out, big sign of relief. Chitti 2.0, then is able to save the people by destroying Akshaya kumar's negative energy and the movie ends happily as other Bollywood movies.
Save Birds, Save Life – 2.0 Movie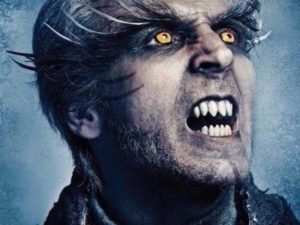 The movie passes on a beautiful message of saving birds and thus saving life. Because of the harmful rays and increase in network frequencies, the count of birds have seen a decrease. The harmful rays not only impact the birds but also affect the human beings, so it's advisable to use cell phones only when required and not stick to it 24/7.
The message would have been passed in a much better way but Akshaya Kumar who struggles to convince people around by asking them to stop using phones, reach out to government bodies to implement law, happens to end as a negative energy around which the whole story revolves. We give it a 1 star, what do you think?