Hulu is giving cutthroat competition to Netflix. Netflix is a giant streaming station, but Hulu, with its incredible documentaries, Halloween web series, comedy and many more, is killing the game. 
As the second season of "The Great" has finally arrived, it's time to round up all the best Hulu Original series for your best streaming experience and pleasure. From comedy to horror to drama, Hulu original has everything that can make you feel wow. If you are someone who is not watching Hulu original series 'em, then you are missing the best drama TV in your life. 
There have been tons of incredible Hulu series over the past few years, but I want you to give your attention to some of the unique and the best Hulu original series. Let's begin with the top 12 best Hulu Original series. 
Hulu Original Series – The Great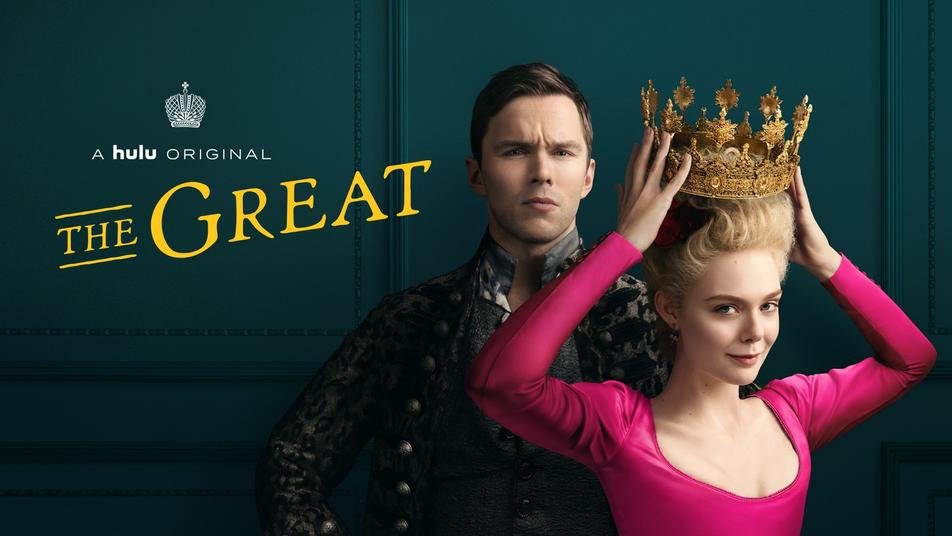 The Great is an American comedy-drama based on the rising power of Catherine, Empress of All Russia. The story revolves around Catherine and her struggle in ruling Russia. It would be quite interesting to watch the series of longest reigning women rulers in Russian history.
Genre: Drama, Comedy
Creator: Tony McNamara
Cast: Elle Fanning, Nicholas Hoult, Phoebe Fox
Rating: 8.1/10
Seasons: 2
Hulu Original Series – Love, Victor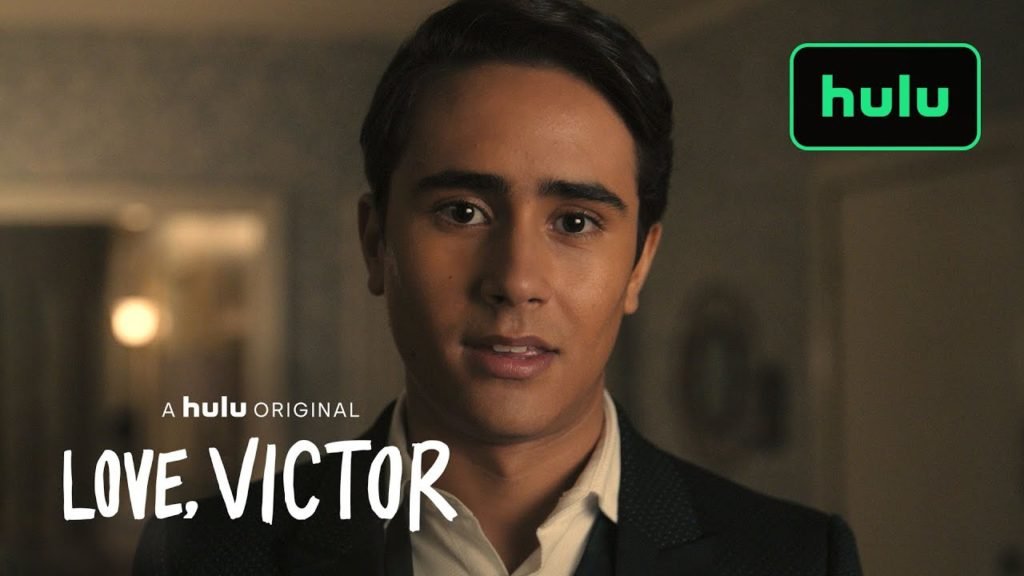 Love, Victor is an American teen comedy-drama. It is a spin-off of the 2018 movie Love, Simon. This fictitious story depicts Victor, a new student in Creekwood High school in Atlanta who is struggling with his sexual identity. The 3rd season has been officially renewed and in no time you will again be headed to Creekwood. 
Genre: romance, drama
Creators: Issac Aptaker, Elizabeth Berger
Cast: Michael Cimino, Rachel Hilson, Anthony Turpel
Rating: 8.1/10 
Season: 2
Hulu Original Series – Pen 15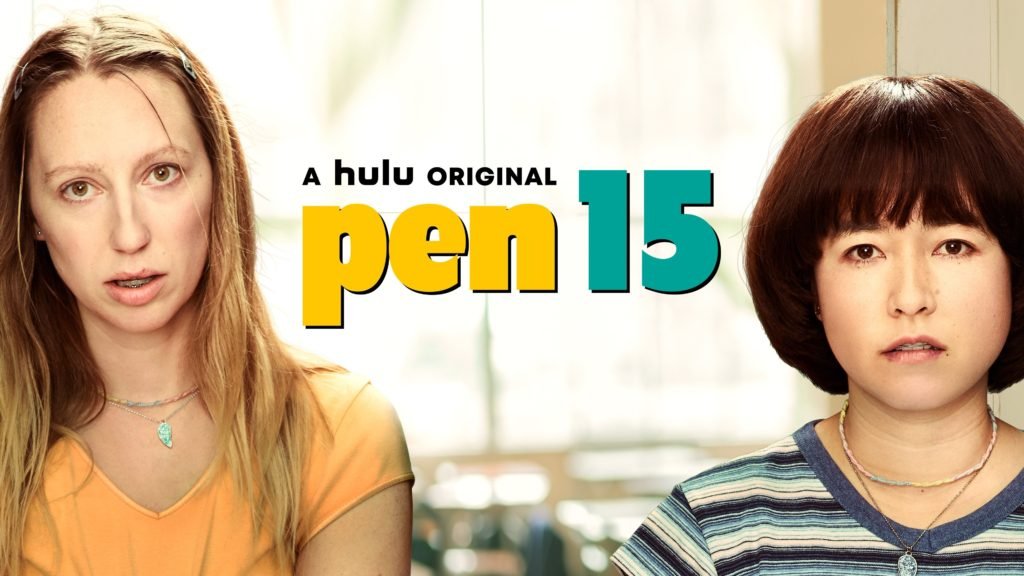 This is a comedy based on the lives of two teenage girls studying in 7th grade who is seen dealing with the awkward situation of being a teenager.
Genre: Comedy
Creators: Maya Erskine, Anna Konkle, Sam Zvibleman
Cast: Maya Erskine, Anna Konkle, Mutsuko Erskine
Rating: 8/10
Hulu Original Series – Godfather of Harlem (2019)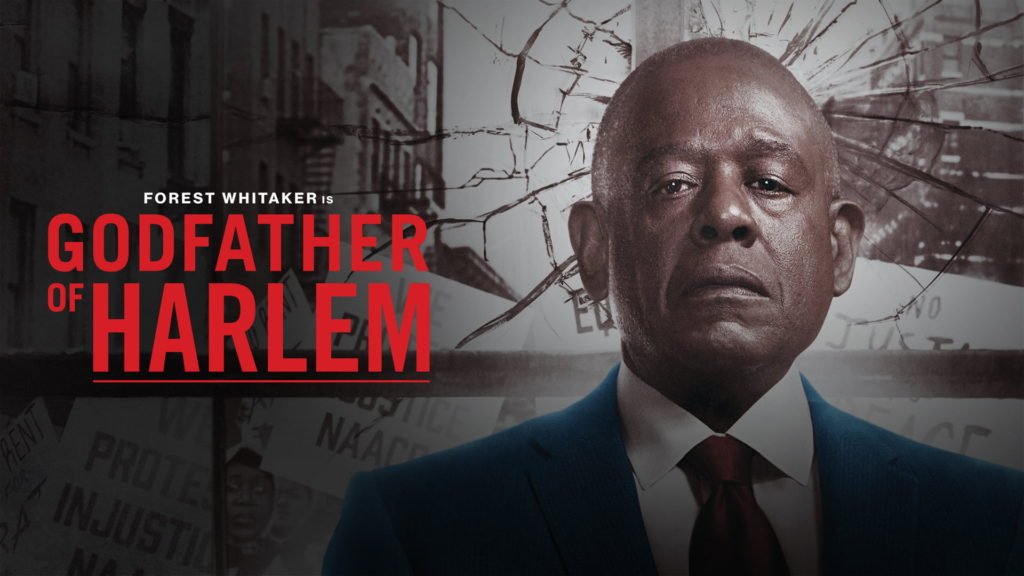 The movie is about the real-life of New York City gangster from the 1960s. Played by Forest Whitaker shines as Bumpy Johnson, who, after release from prison, tried to get back his neighborhood from the Italian mob. The movie has touched everything from the crime to Johnson's alliance with Malcom X, Godfather of Harlem. The smart writing and Whitaker's extraordinary portray as Johnson has bot a drug kingpin and a man trying his all to get back life after release from lockup.
Genre: Crime, Drama
Creators: Chris Brancato, Paul Eckstein
Cast: Forest Whitaker, Erik LaRay Harvey, Elvis Nolasco
Seasons: 2
Rating: 8/10
Hulu Original Series – Staged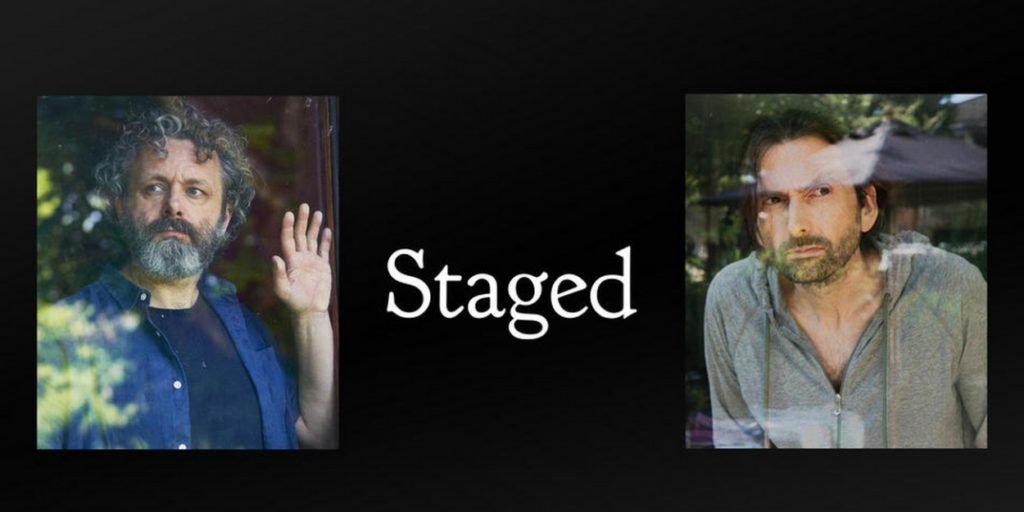 This British series has got a praiseworthy response from the critics in comedy. The acting talents of Michael Sheen and David Tennant are something that can't be missed in the show.
Genre: Comedy
Creator: Simon Evans, Phil Glynn
Cast: David Tennant, Michael Sheen, Anna Lundberg
Rating: 8.6/10 
Hulu Original Series – Marvel's Hit Monkey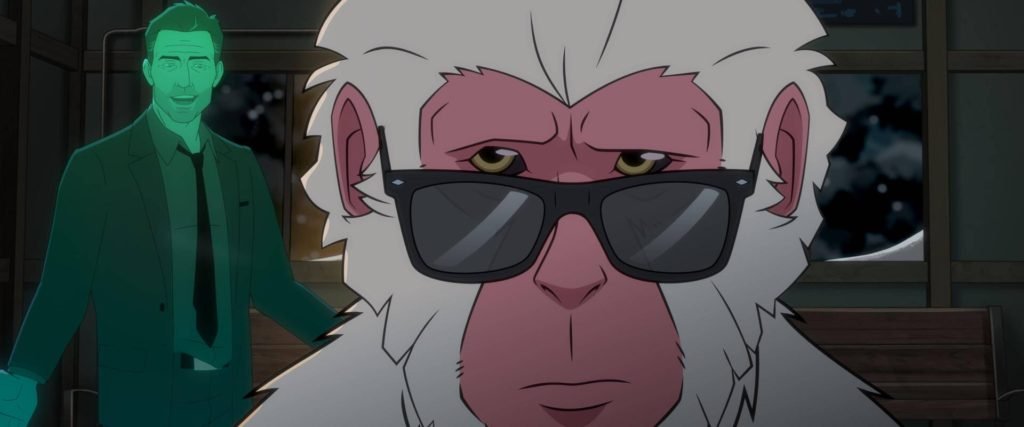 An animated movie and, of course, a little weird but at the same time cool to watch. When a violent monkey is supernaturally tied to Bryce, who is a ghost of a former American assassin. This results in a team that can take criminal underworld reckless abandon. 
Genre: Action & Adventure, Animation
Creator: Gordon, Will Speck
Cast: Fred Tatasciore, Jason Sudeikis, George Takei
Rating: 8/10 
The Next Thing You Eat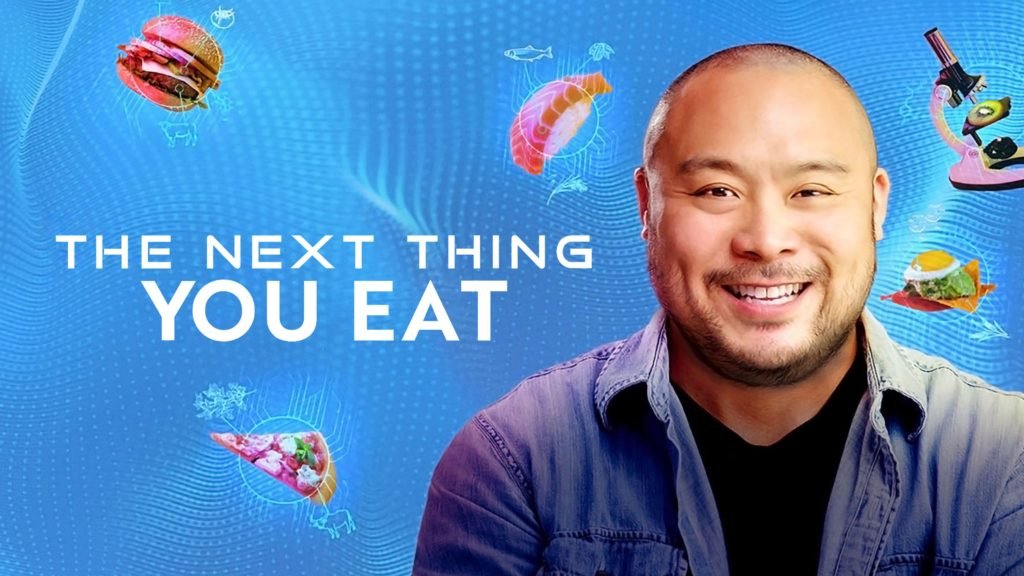 The show has only six episodes which depict the future food that we eat. Will the hamburgers that we eat today exist after 30 years? The topics explore from the perspective of entrepreneurs, researchers, and others. It's an interesting web series which shows the evolution of food in near future.
Genre: Docuseries
Creator: David Chang
Cast: David Chang
Rating: 8/10
Season: 1
Party Down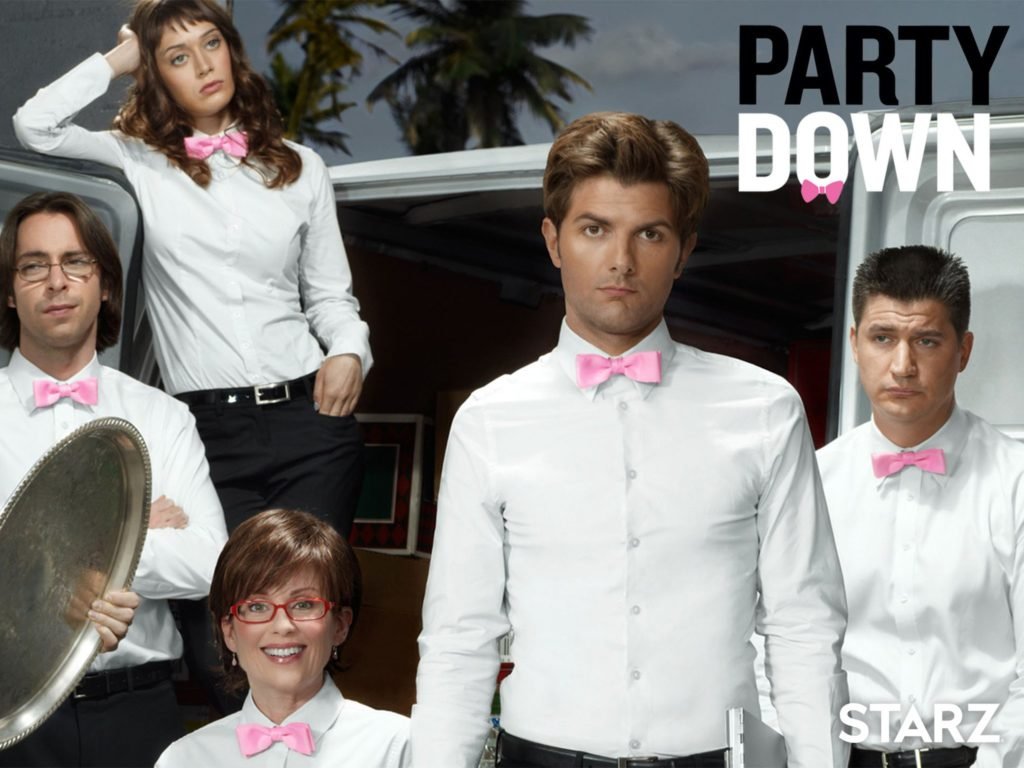 It's a wonderful drama written by Paul Rudd, who follows a group of caterers in Los Angeles who have extraordinary skills. The story revolves around rubbing their elbows in the path of finding who is better.
Genre: Comedy
Creator: Paul Rudd, John Enbom, Rob Thomas, Dan Etheridge
Cast: Ken Marino, Adam Scott, Lizzy Caplan
Rating: 8.2/10
Seasons: 2
Dopesick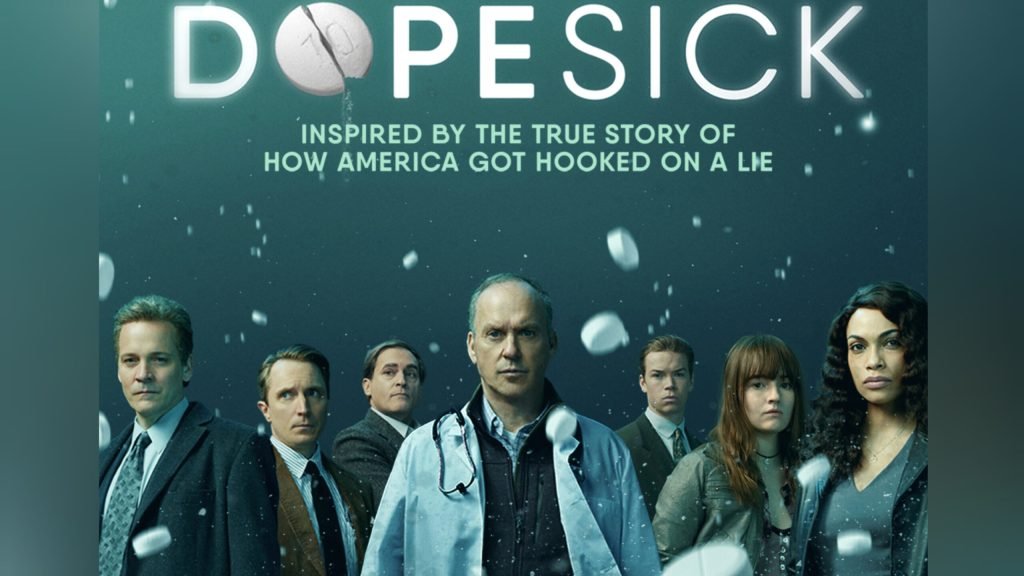 This series has turned the heads of the audience with its controversial theme and Non-fiction storyline. This series is based on the Beth Macy non-fiction book Dopesick: Dealers, Doctors and the Drug Company that Addicted America. With a story that depicts the effects of drug addiction in the country and also takes into account the companies and people who are dealing with these drugs.
Genre: Drama
Creator: Danny Strong
Cast: Michael Keaton, Peter Sarsgaard, Michael Stuhlbarg
Rating: 8.5/10
Season: 1
Best Hulu Original Series – Law & Order: organized Crime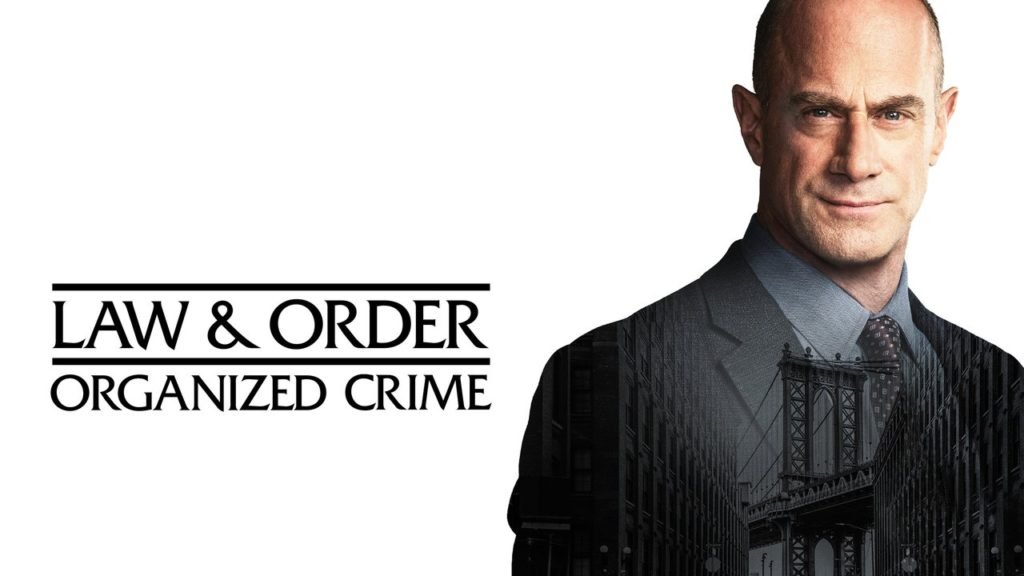 The show has quite an interesting storyline of Detective Elliot Stabler, who has joined a special task force investigating a crime. The most interesting part of the story has one murder case that has lots of twists and turns, keeping you engaged throughout the episodes.
Genre: Crime, Drama
Creator: Ilene Chaiken, Dick Wolf, Matt Olmstead
Cast: Christopher Meloni, Danielle Moné Truitt, Ainsley Seiger
Rating: 7.6/10 
Seasons: 2
Hulu Original Series – Wu-Tang: An American Saga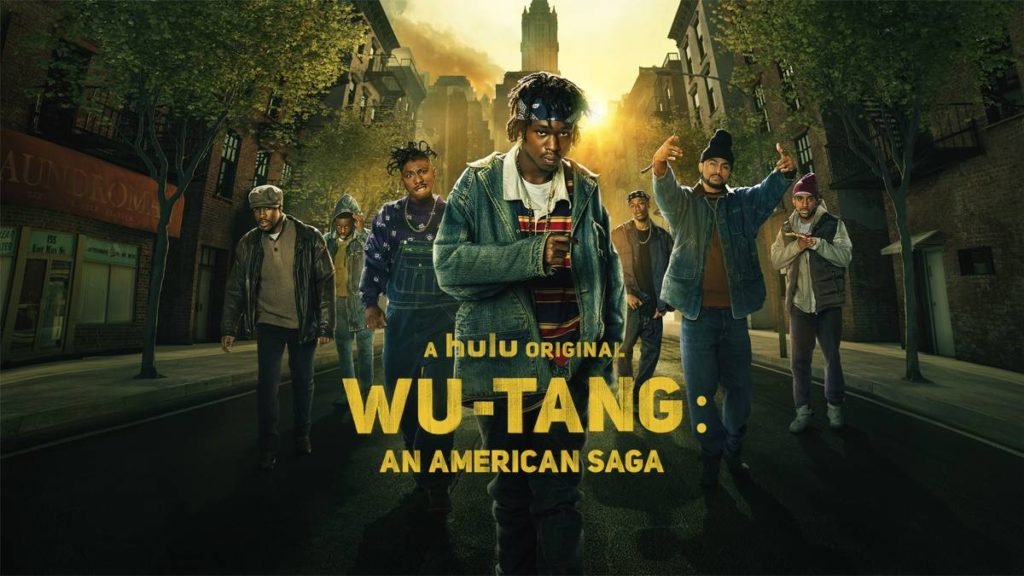 It's a story about resilience, hopes, and choices for a better life. The story revolves around the odds and struggles of Wu-Tang's formation, who fight with all odds to get back his life in music. It starts back in New York at the time of the cocaine epidemic, bobby Diggs, a rapper brought about 12 men together to pursue their careers in music. A path away from negative temptations.
Genre- Drama
Creators- RZA, Alex Tse
Cast- Ashton Sanders, Siddiq Saunderson, Johnell Young
Rating- 8.3
Seasons: 2
Only Murders in the Building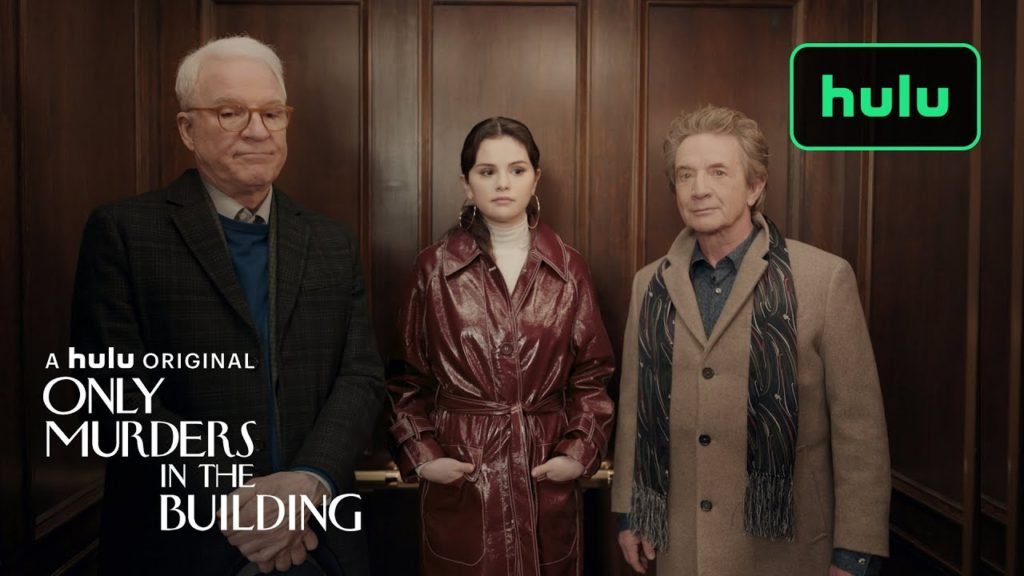 Expect unique comedy with crime by 3 strangers who come together only because they share a common obsessive passion for crime. The situation gets hairy when they find themselves caught in a situation in which they were not involved. It would be quite exciting the watch the show to experience hilarious comedy. 
Genre: Comedy, Crime, Mystery
Creator: Steve Martin, John Robert Hoffman
Cast: Steve Martin, Martin Short, Selena Gomez
Rating: 8.3/10 
Season: 1
Don't miss watching out these web series on Hulu for sure!