Movies are a great way to relax, escape the real world, and be entertained. But the best movies do more than that. They change your life; they change your mindset; they inspire you to change something in your life.
So, here are ten movies that will change your life and mindset.
1. Schindler's List
Starring Liam Neeson and Ben Kingsley, Schindler's List is a 1993 epic historical period drama film directed and co-produced by Steven Spielberg.
It is based on the novel Schindler's Ark by Australian novelist Thomas Keneally. You can watch this film on your smart TV, but you would probably have to use ExpressVPN because it is simply the best Samsung VPN available today. The film follows Oskar Schindler, a German businessman. He changed the lives of more than a thousand mostly Polish-Jewish refugees from the Holocaust by employing them in his factories during World War II.
It stars Liam Neeson as Schindler, Ralph Fiennes as SS officer Amon Göth, and Ben Kingsley as Schindler's Jewish accountant Itzhak Stern. The movie will make you realize that one person can make a massive difference if they are willing to pay it. If everyone were selfless like Oskar was, this world would be a much better place.
2. The Pursuit of Happyness
Starring Will Smith, this film is based on a true story of Chris Gardner's nearly one-year struggle being homeless. This movie beautifully portrays the power of determination to overcome obstacles and achieve success.
3. The Shawshank Redemption
This movie is about Andy Dufresne (Tim Robbins), convicted of murdering his wife and sentenced to two consecutive life terms in prison. Despite facing injustice, he maintains his hope for freedom and does not lose faith in people. This attitude turns out to be contagious and helps other prisoners. Eventually, he gets out of prison and finds happiness outside the prison walls. The film teaches about hope and resilience.
4. The Boy in the Striped Pajamas
This is one of those genuinely incredible movies that will change your life forever. This story gives us a perspective on what it felt like for the German children during Hitler's reign. It teaches us about judging others and how we must not follow the crowd but be independent thinkers instead.
5. Life Is Beautiful
Life Is Beautiful is a 1997 Italian comedy-drama film directed by and starring Roberto Benigni, who co-wrote the film with Vincenzo Cerami. Benigni plays Guido Orefice, a Jewish Italian bookshop owner who employs his fertile imagination to shield his son from the horrors of internment in a Nazi concentration camp.
6. Lord of War
Nicholas Cage plays Yuri Orlov, an illegal arms dealer from New York, in this movie. The movie follows him from his first deal until he becomes the world's most wanted man. What makes this worth movie watching is that it shows the life of an entrepreneur who builds his business by solving problems for his customers, even if those problems are illegal.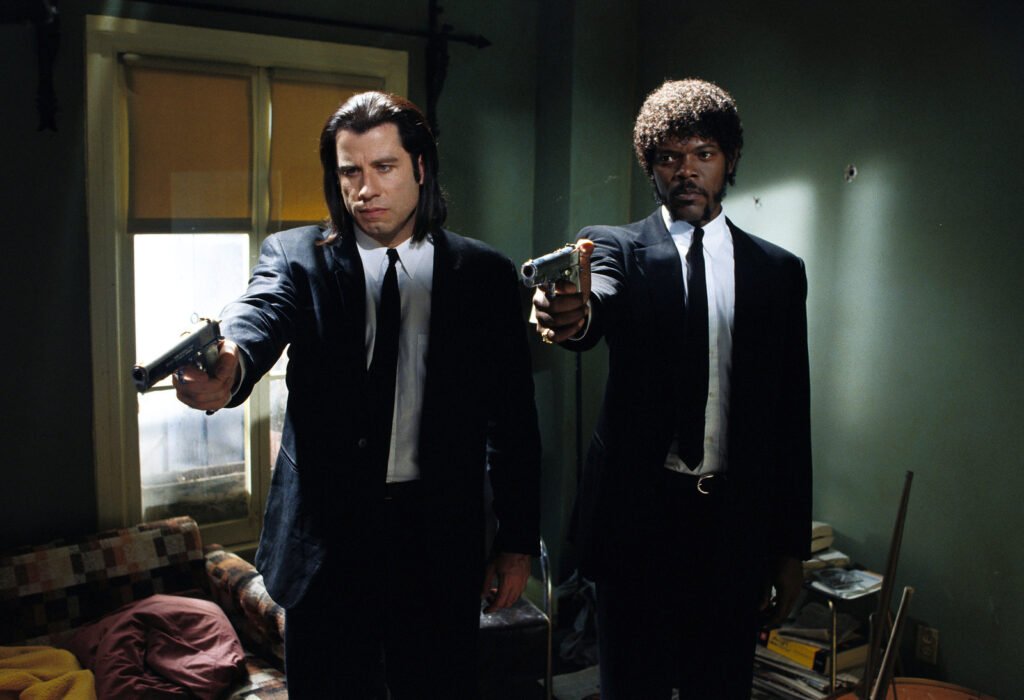 7. Pulp Fiction
This is a dark comedy about two assassins who find themselves in several situations that are sometimes hilarious and sometimes life-threatening. It is one of the best movies I have ever watched, and it has a unique storyline. The movie will change your life and mindset because it shows humanity at its best and worst.
8. The Matrix
The Matrix explores that reality is not what it appears to be. The movie centers around Neo, a computer hacker who has been living in an alternate reality called "the matrix" controlled by machines that simulate it so humans will unknowingly provide energy for them to survive. Neo eventually learns about this alternate world and must fight to free humanity from its control.
9. Fight Club
The name itself tells it all. This movie is about the primal instinct of man to fight and survive. It is a movie about a man's struggle with his mind. It revolves around the idea that you cannot let things like money and material possessions control you, and you have to break free from all of that. The movie also has some extreme views on the importance of individuality and how it is lost in our modern world.
What makes this movie great is how it explains a complex concept like human psychology in a way that everybody can understand.
10. Forrest Gump
This is one of the most successful films in history, with an iconic lead character played by Tom Hanks. In the film, Tom plays the role of a man with an IQ of 75. The movie goes into American history and brings up themes of love and loss and a few neat psychological facts. The only thing that Tom Hanks wants is to be reunited with the love of his life.
Final Thoughts
Movies are an integral part of human life. We can learn so much from them, and they can even change our lives and mindsets. The aforementioned are ten movies that will do just that.