Catriona earned Miss Universe 2018, as we all know but what we don't know is her life off the stage and behind the stage. We might know that she became Miss World Philippines in 2016 but we surely don't know the person behind the feat. There is a lot of history, life stories and the other side of her modelling career which people must know. So, here are the 10 facts about Catriona Gray which might be useful to know.
Her real name is Catriona Elisa Magnayon Gray and this name is derived from the Gaelic language which is one of the oldest native dialects in Scotland.
She was born in Cairns, Queensland, Australia, to Normita Ragas Magnayon and Ian Gray. She was named after her paternal grandmother, Catherine Gray.
Gray learned Music Theory: She was a student at the Berklee College of Music, Boston, Massachusetts, where she earned her Certificate in Music Theory. She was the lead Singer of her jazz band. Gray starred in local productions of Miss Saigon. She also went to Trinity Anglican School.
Black Belt in Martial Arts: She earned a Certificate in Outdoor Recreation and got a black belt in Choi Kwang Do Martial Arts.
Filipino: Australian and Capricorn: Gray is Filipino-Australian by nationality and she belongs to a mixed ethnicity. Her Zodiac Sign is Capricorn as she was born on 6th January.
[addthis tool="addthis_relatedposts_inline"]
Dating Clint Bondad: Usually, models keep their love and romantic life a secret from the media and world but Catriona is not one of them. On the other hand, Clint Bondad is a Filipino-German model. They have been together for almost six years according to her boyfriend's Instagram handle.
ASAP Boys Band- Her boyfriend is a member of "ASAP" band, which also include Luis, Tanner, Albie, and Tommy. Her boyfriend can be seen showing their love life every now and then, making it obvious that they really each other company and may tie knots in the future.
Her posture: Catriona is tall with a height of 5 feet 10 inches and weighs about 55 kilos. Her body measurements are 33.5-27-37 inches. She wears a 10 US Size shoes. She has brown hair and brown eyes which adds to her beautiful body and adorable face.
Net Worth: Gray has taken part and won many beauty pageant contests from which she has earned in total, more than $300 million. For winning The Miss Universe, she was awarded Tiara and Luxurious apartment New York City and s supercar. With everything mentioned above, her net worth is around $5 million.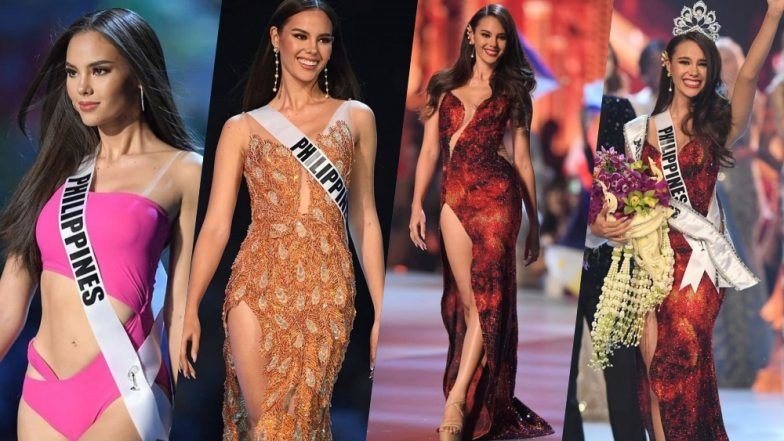 Commercial Model: Gray worked as a commercial model in Manilla, Philippines, where she moved after finishing her high school in Australia.
Enlisted Cosmo Magazine's top models at age 18- She started her modeling career at an early age. At age of eighteen (18), she was enlisted in Cosmo Magazine's Top models. She participated in Miss World Philippines in 2016, at the age of just twenty-two (22).
So these are the 10 things you probably did not know about the latest Miss Universe!