It's been long that we've not welcomed any Bond and it's also been long that Captain Marvel became a success. Well, we are all familiar with Carol Danvers' best friend, Maria Rambeau. Yes, we're talking about Lashana Lynch, and she is all set to be back in the big screen but this time, in Bond 007. 
Daniel Craig, the real Bond is returning to reprise his role, but this time he is retiring. The film begins with Bond retiring when a new crisis follows. It's in his office M16 that he gets to meet the new holder of alias, the new 007. But this time it's not a male but a female, rather a black woman named Nomi, played by Lynch. It's been long that Craig has wanted to retire from the movie, and now it seems that the 25th movie will give him the chance to do so.
One of the mails from the anonymous movie insider describes the meeting of Lynch and Craig. "There is a pivotal scene at the start of the film where M says, "Come in 007", and in walks Lashana who is black, beautiful and a woman," the source said. "It's a popcorn-dropping moment. Bond is still Bond, but he's been replaced as 007."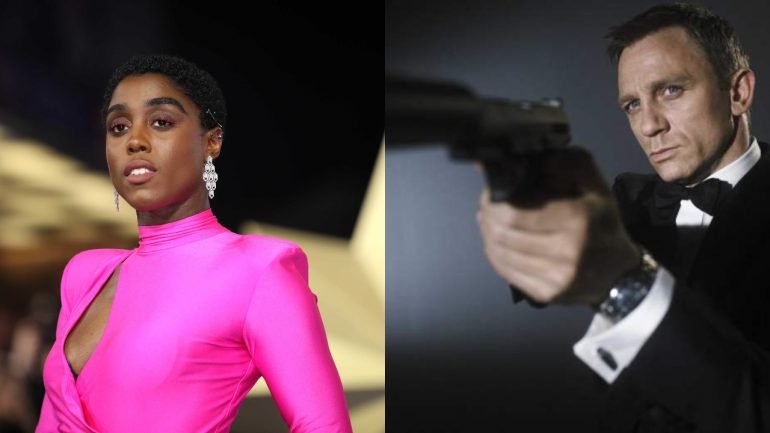 The talks of casting Lynch is still on the talks, but the controversy regarding the casting has sprung up. Some question whether Bond's successor can be a female or a person of color. Rumors have it that Idris Elba may be the best replacement. However, the executive producer of Bond, Barbara Broccoli, says that since Bond was created male, he intends to keep it that way but add more female characters around him.
All praises for Lynch – Bond 007
The casting of Lynch as the new female 007 is being praised over the internet. These praises are coming her way not only because she is a female big also because she is a woman of color. Over the years, Bond 007 has been played by white men but the onset of a black female to take up the title of 007, has taken the internet by storm.
This is mostly because recently Halle Bailey has been cast as the live-action mermaid, Ariel.
Bond and Problems
Bond has always been one of the most problematic franchises due to the portrayal of women. The different Bond films have depicted a clear misogynistic and sexist attitude. The betrayal from Vesper turns Bond into an untrusting killing machine. In one of his interviews, Craig even claims that Bond is "a very lonely, sexist misogynist."
The introduction of new 007 will prove to be a great boost for the reputation. It can be said that you need to expect something positive out of 007. Also, the movie shows Bond girls being replaced by Bond women.
One of the insider sources says, "This is a Bond for the modern era who will appeal to a younger generation while sticking true to what we all expect in a Bond film. There are spectacular chase sequences and fights, and Bond is still Bond, but he has to learn to deal with the world of #MeToo." To change the entire story would