The realm of television is indeed captivating and offers exceptional storytelling, brilliant performances, and groundbreaking concepts. From crime epics and fantasy sagas to sitcom classics and thought-provoking anthologies, there are some series that have left an indelible mark on the cultural landscape and continue to enthrall audiences across the globe. Here are 10 such shows we think are the best shows of all time.
Top 10 Best TV Shows of All Time
The Sopranos (1999 – 2007)
Genre
Crime Drama, Black Comedy
Created by
David Chase
Starring
James Gandolfini, Lorraine Bracco, Edie Falco,
Michael Imperioli, Dominic Chianese, Steven Van Zandt,
Tony Sirico, Robert Iler, Jamie-Lynn Sigler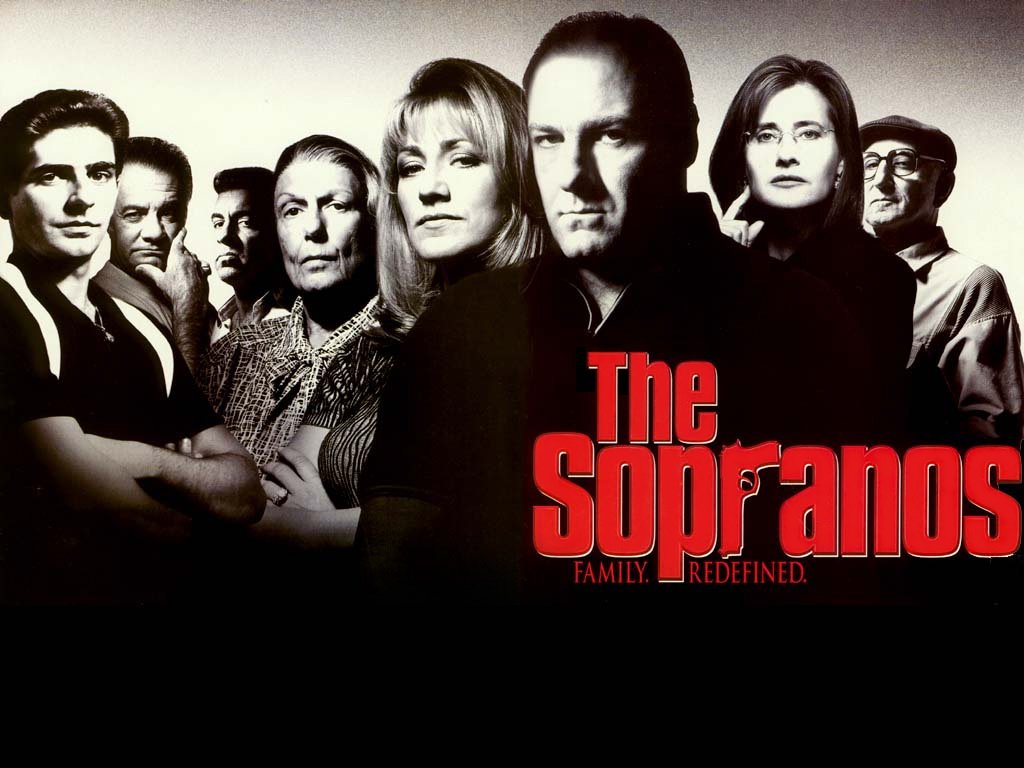 The show stars the late James Gandolfini as Tony Soprano, who is a New Jersey mob boss seeking therapy while navigating the complexities of his criminal enterprise and family life. The show's exploration of the human psyche and moral dilemmas set a new standard for television drama.
Breaking Bad (2008 – 2013)
Genre
Crime Drama, Black comedy, Tragedy
Created by
Vince Gilligan
Starring
Bryan Cranston, Anna Gunn, Aaron Paul, Dean Norris,
Betsy Brandt, RJ Mitte, Giancarlo Esposito, Bob Odenkirk
Jonathan Banks, Laura Fraser, Jesse Plemons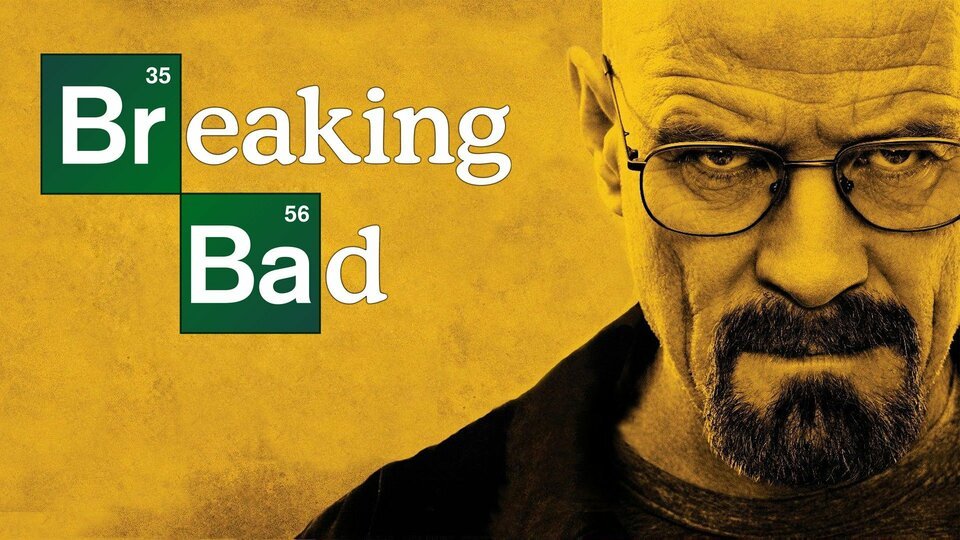 Bryan Cranston delivers an Emmy-winning performance as Walter White, who is a high school chemistry teacher turned methamphetamine producer. Aaron Paul plays Jesse Pinkman, his former student and partner-in-crime. The gripping character arc and intense storytelling of the series have earned it widespread acclaim.
The Wire (2002 – 2008)
Genre
Crime, Serial drama, Tragedy
Created by
David Simon
Starring
Dominic West, John Doman, Idris Elba, Frankie Faison, Larry Gilliard Jr.Wood Harris,
Deirdre Lovejoy, Wendell Pierce, Lance Reddick, Andre Royo, Sonja Sohn and more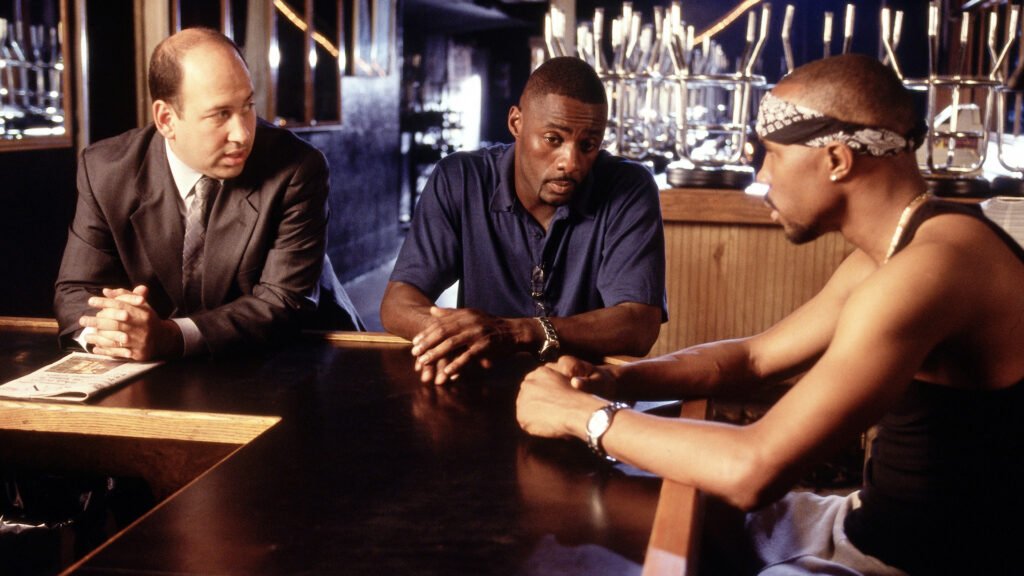 This is an ensemble drama featuring Dominic West, Idris Elba, and Michael K. Williams, along with others. The story intricately explores the intersecting worlds of Baltimore's drug trade, law enforcement, and society. It has been praised for its realism and social commentary. The show is often regarded as one of the greatest achievements in television.
Game of Thrones (2011 – 2019)
| | |
| --- | --- |
| Genre | Action, Adventure, Fantasy, Serial drama, Tragedy |
| Created by | David Benioff, D. B. Weiss |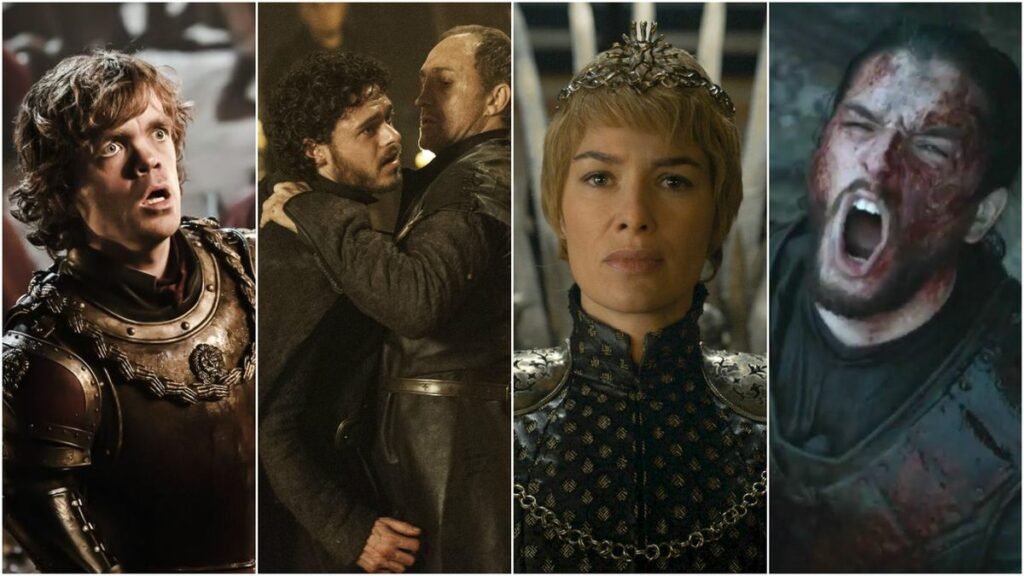 With an epic ensemble cast featuring Emilia Clarke, Kit Harington, Peter Dinklage, and Lena Headey, the show brought to life the power struggles among noble families vying for control of the Iron Throne in the fantastical land of Westeros. With its grand scale and unexpected plot twists, the series became a cultural phenomenon.
Friends (1994 – 2004)
Genre
Sitcom
Created by
David Crane, Marta Kauffman
Starring
Jennifer Aniston, Courteney Cox, Lisa Kudrow,
Matt LeBlanc, Matthew Perry, David Schwimmer
The beloved sitcom stars Jennifer Aniston, Lisa Kudrow, Matt LeBlanc, Courteney Cox, Matthew Perry, and David Schwimmer as the six iconic friends living in New York City. Filled with humor, heart-warming moments, and unforgettable catchphrases, Friends remains a timeless classic that people still love to watch.
The Simpsons (1989 – present)
Genre
Animated Sitcom, Satire
Created by
Matt Groening
Based on
The Simpsons shorts
by Matt Groening
This long-running animated series is led by Dan Castellaneta as the voice of Homer Simpson, Julie Kavner as Marge, and Nancy Cartwright as Bart, satirizes American culture and society with its sharp wit and endearing humor.
The Twilight Zone (1959 – 1964)
Hosted and narrated by Rod Serling, this groundbreaking anthology series showcases a variety of guest actors in each episode, with Serling's iconic presence guiding viewers through surreal and thought-provoking tales. Its exploration of the unknown and the unexpected continues to captivate audiences.
The West Wing (1999 – 2006)
Martin Sheen leads an ensemble cast as President Josiah Bartlet, supported by Allison Janney, Bradley Whitford, Rob Lowe, and others, as the series delves into the inner workings of the White House. The show is known for its intelligent writing and impressive performances and provides a fascinating glimpse into the world of politics.
Fargo (2014 – present)
Each season features a new cast portraying unique characters in the quirky world of Fargo, with notable actors like Billy Bob Thornton, Kirsten Dunst, Ewan McGregor, and Chris Rock. The series expertly weaves dark humor and crime drama, drawing inspiration from the Coen Brothers' film.
Black Mirror (2011 – present)
Genre
Anthology, Fiction
Created by
Charlie Brooker
Written by
Charlie Brooker, Konnie Huq, Jesse Armstrong,
Rashida Jones, Michael Schur, William Bridges,
Bisha K. Ali
This thought-provoking anthology showcases various actors in each self-contained episode, exploring the impact of technology on society. With standout performances from the likes of Bryce Dallas Howard, Jon Hamm, and Letitia Wright, the show serves as a chilling and cautionary reflection of our modern world.
It is important to note that these are just a few of the many exceptional TV shows. Opinions on the best shows can vary widely.