Shark Tank India Season 2 Episode 3 was aired on January 4, 2023. In the episode, three pitchers came on stage to pitch their business to sharks.
The Pitch of Indian OTT Platform STAGE
Shashank, Parveen, and Vinay are the three co-founders of "STAGE," the country's first OTT platform to offer original content in a variety of Indian dialects.
STAGE releases stuff in Rajasthani and Haryanvi. Over 1,000 local artists have been on board since 2019, and they have 300 hours of programming with 1.3 lakh premium subscribers.
Their goal is to remind people that the horizon extends beyond Hindi and English in our country, a signature carrier of "unity in diversity," in an effort to redirect the country's organicity back to its roots.
They provided the following statistics
Their week 4 retention was 94%.
Raised 20 crores in pre-money.
Total raised was 10 crores in 2020.
Raised 80 crores in 2021.
Raised once again 36 crores in 2022.
Monthly burning at 1.1 crores.
Their Ask:
The initial Ask was, Rs 3 crore for 1% stock (300 Cr Valuation).
Following the pitch, Vinay informed the Sharks that they had previously operated a prosperous business named WittyFeed. Vineeta and Anupam recognized that brand and they said "It was a big company"
What is WittyFeed?
WittyFeed, an Indore-based company, was founded in 2014 by businessmen Vinay Singhal, Parveen Singhal, and Shashank Vaishnav. It is now known as Nukkad by STAGE. With Facebook serving as its primary source of traffic, WittyFeed created videos and other popular material.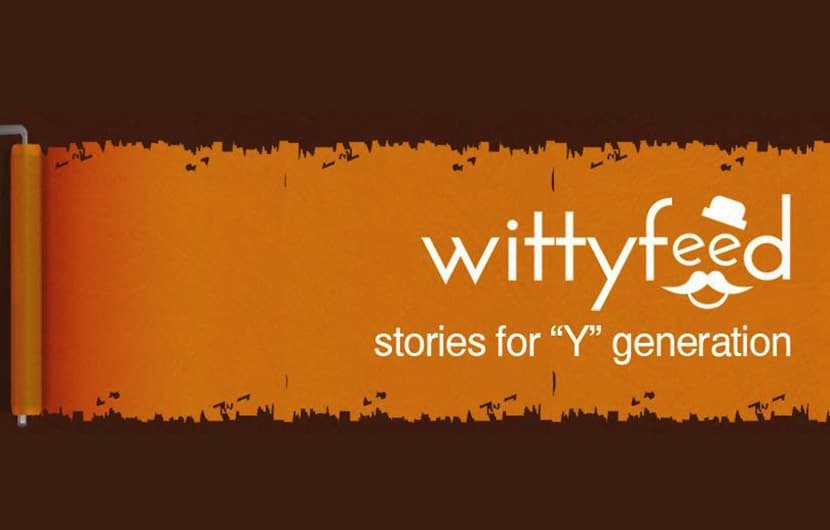 In four years, the business flourished dramatically, bringing in Rs 40 crore in yearly income and 12 crore viewers each month. WittyFeed rose to become the second-largest content website after BuzzFeed.
The business operated offices throughout the nation and the world, including Times Square.
What Happened to WittyFeed?
In November 2018, everything changed. The co-founders discovered they had been removed from Facebook's platform. Their page disappeared overnight for no apparent reason.
This was due to the Cambridge Analytics incident, in which it was alleged that a British political consulting business had bought millions of American citizens' Facebook data in order to create a tool that swayed American votes.
Vinay Singhal remarked on Shark Tank, "out of the 12-crore traffic, 6 crore viewership came from America, which meant that many American voters were present on our platform.
They remained in denial for a number of weeks and even considered fighting it off on Facebook before realizing it was not a practical choice.
Following the incident, everything broke down since the business was forced to close, but the co-founders still owed money. The three of them acknowledged going through "depression" and needing therapy.
How they Started STAGE?
They resisted giving up though despite the large rock in their path. Up until February 2019, they continued to pay their staff. They held a town hall meeting with the 90 workers when there was no more money.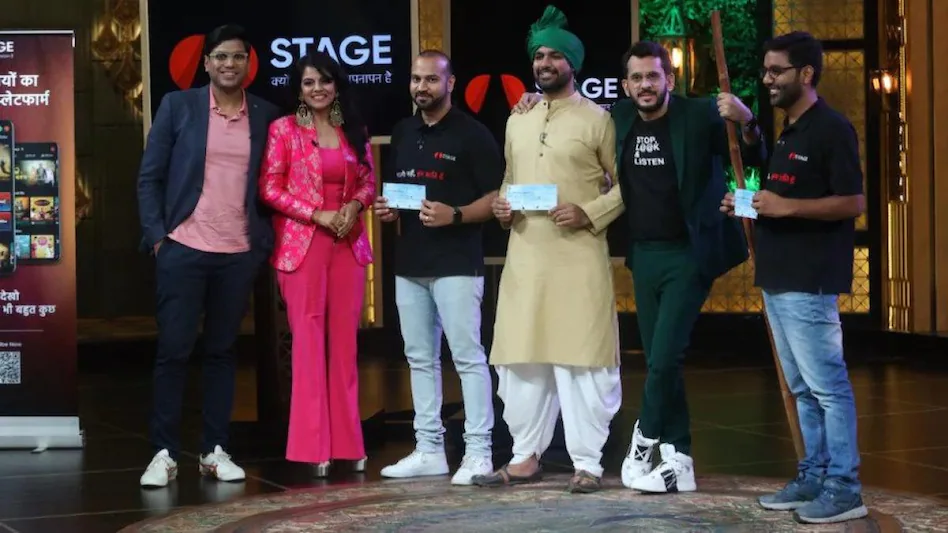 According to him, "We promised them we'd give them 25% of their salaries and double the remaining amount as equity in the business." 54 of the 90 employees opted to join the company. Some even donated their whole savings, up to Rs 1 lakh, to the business.
After receiving support from the majority of its former employees, who went on to engage in the new concept, "STAGE" was ultimately launched on November 1 of 2019.
STAGE Accepts Deal:
STAGE accepts the deal of Peyush, Namita, and Aman which is Rs. 1.5 crores for 0.6% equity and Rs. 1.5 crores in debt at 18% interest.
And what happened to the workers who had a great deal of faith in the business when it was sailing through rough waters? Vinay Said, "They exited in 2020 with more than 2x returns".