Shadow and Bone, a popular fantasy series on Netflix, has now received a release date for Season 2. The show Shadow and Bone is based on Shadow and Bone, and Six of Crows, the popular Grishaverse book series by Leigh Bardugo.
Shadow and Bone have received mainly positive reviews from both viewers and critics after releasing on Netflix. In its first 28 days, the show was watched by more than 55 million households.
The characters and plot of the upcoming season have already been disclosed by Netflix. Here is all we know about Season 2 of Shadow and Bone.
The Release Date of Shadow and Bone Season 2:
Netflix will release the much-anticipated season 2 of Shadow and Bone on Thursday, March 16, 2023. There will be a total of eight episodes in the second season.
The Trailer Details of Shadow and Bone Season 2:
Viewers can see a preview of what season 2 will hold in the official sneak peek trailer. Along with the adored characters from the first season, the second season will feature a few interesting new characters.
The gang is preparing to face the wrath of General Kirigan and his dark friends. General Kirigan is shown in the trailer asking if they are willing to sacrifice anything that is dear to them. It is abundantly obvious from the appearances that a dark conflict is in progress.
The Cast of Shadow and Bone Season 2: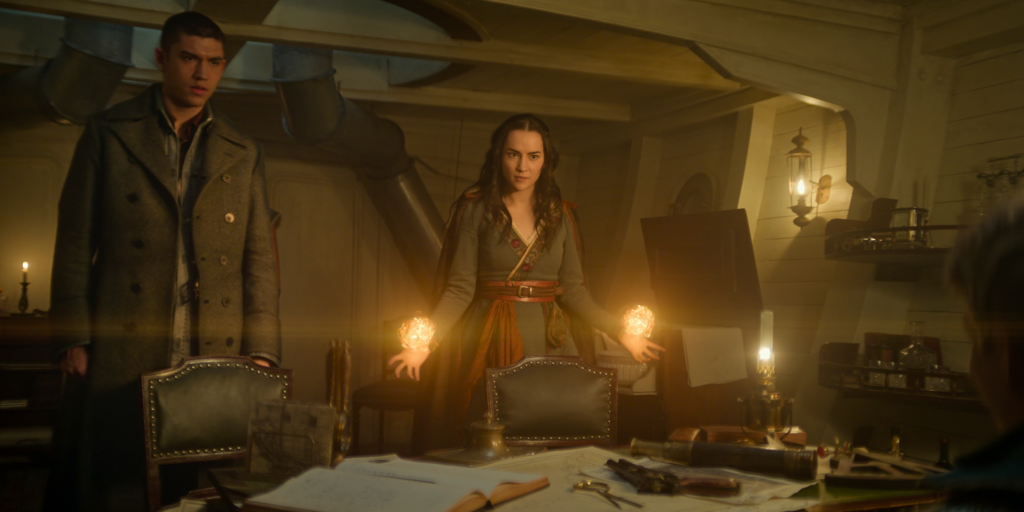 A list of cast members have been confirmed to be returning for Shadow and Bone Season 2:
Jessie Mei Li as Alina Starkov
Ben Barnes as General Kirigan/the Darkling
Archie Renaux as Malyen "Mal" Oretsov
Freddy Carter as Kaz Brekker
Amita Suman as Inej Ghafa
Kit Young as Jesper Fahey
Danielle Gilligan as Nina Zenik
Calahan Skogman as Matthias Helvar
Sujaya Dasgupta as Zoya Nazyalensky
Julian Kostov as Fedyor
Patrick Gibson as Nikolai Lantsov
Jack Wolfe as Wylan Hendriks
Lewis Tan as Tolya Yul-Battar
Anna Leong Brophy as Tamar Kir-Battar
Daisy Head as Genya Safin
Zoe Wanamaker as Baghra
The Plot of Shadow and Bone Season 2:
While Alina's journey is still comparable to that of the books, the Netflix series has already deviated from the original books' plots in several ways.
Alina, Mal, and The Darkling's stories are anticipated to be based on the events in the second book in the series, Seige and Storm, in Shadow and Bone Season 2.
Alina and Mal attempt to lead normal lives in the book, but having to conceal her powers becomes too oppressive, especially as The Darkling keeps tracking them and gaining strength.
In order to try to prevent the Grisha General from acquiring more authority, it also exposes Alina to a privateer by the name of Sturmhond.
Conclusion:
In season 2 more action sequences will be there in between The Darkling and Alina for sure. It's worth wait and seeing what Eric Heisserrer (writer of the show) has in store for the future of Shadow and Bones.