The last episode of Sony's India's best dancer 3 was an emotional roller coaster that was full of fun, spectacular performances as well as sentimental moments. On one hand, we saw some mind-blowing performances by the contestants, and on the other hand, viewers needed to witness the elimination of one unfortunate candidate.
India's Best Dancer Season 3 Bottom 3
In the last episode, we saw that depending on the scores obtained in the previous 3 weeks, 3 contestants were announced to be at the bottom with the lowest scores. After the end of Ek-aur-Ek 11 round, the show's host and TV actor Jay Bhanushali announced that Ram Bisht, Apeksha Londhe and Sushmita Tamang were the contestants who had the lowest scores.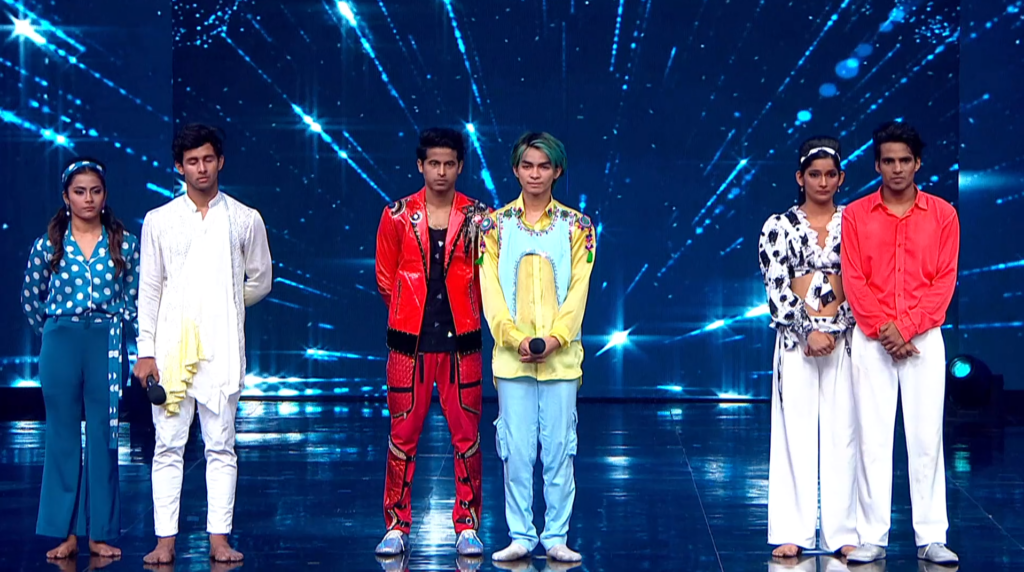 The Dance Battle
To make a decision on the elimination, as per the recommendations of Geeta Maa, a dance battle took place between the bottom three candidates:
Ram Bisht
Apeksha Londhe
Sushmita Tamang
Ram Bist eliminated because of an Injury
T. Norbu
Shivanshu Soni
Akshay Pal
In this battle, all three candidates needed to dance on different songs, followed by dancing together on one song.
After the dance battle, Geeta Kapoor, Sonali Bendre and Terence Lewis decided to eliminate a contestant from the reality show. However, all three judges praised all the contestants for their power-packed performances, especially the solo performances.
India's Best Dancer Season 3 Elimination List
After the dance battle, the judges decided to eliminate Apeksha Londhe from the show considering everyone's performance, especially when they danced together on one song.
Serial
Contestant Name
Choregrapher
Status
1
Norbu Tamang
Tushar Shetty
Wild Card
Eliminated
(11 June 2023) &
(16 July 2023)
2
Samarpan Lama
Paramdeep Singh
Top 5
3
Hansvi Tonk
Anuradha Iyengar
Eliminated
(17 September 2023)
4
Ram Bist
Pankaj Thapa
Eliminated
(4 June 2023)
5
Aniket Chauhan
Rupesh Soni
Top 5
6
Shivanshu Soni
Shweta Warrier
Top 5
7
Sushmita Tamang
Shubranil Paul
Eliminated
(6 August 2023)
8
Akshay Pal
Vartika Jha
Quit
(10 September 2023)
9
Shivam Wankhede
Sonali Kar
Eliminated
(3 September 2023)
10
Apeksha Londhe
Arundhati Garnaik
Eliminated
(21 May 2023)
11
Boogie LLB
Saumya Kamble
Eliminated
(23 September 2023)
12
Anjali Mamgai
Aryan Patra
Top 5
13
Vipul Kandpal
Raktim Thakuria
Top 5
14
Debparna Goswami
Tarun Raj
Eliminated
(3 September 2023)
Conclusion
Apeksha Londhe lost her mother due to COVID and came to this stage to fulfill her mother's dream. Her father was her constant support in this journey. However, the dream remains unfulfilled as she got eliminated from the show on 21st May 2023.
Ram Bist became the second contestant to be eliminated from the show because of an ongoing Injury to the knee. He was asked to rest because of the injury and thus was eliminated from the show on 4th June 2023.
T. Norbu became the third contestant to be eliminated from the show. The other 2 bottom contestants were, Shivanshu and Akshay. Both of these contestants scored better than Norbu and hence Norbu was evicted from IBD 3 on 11th June 2023.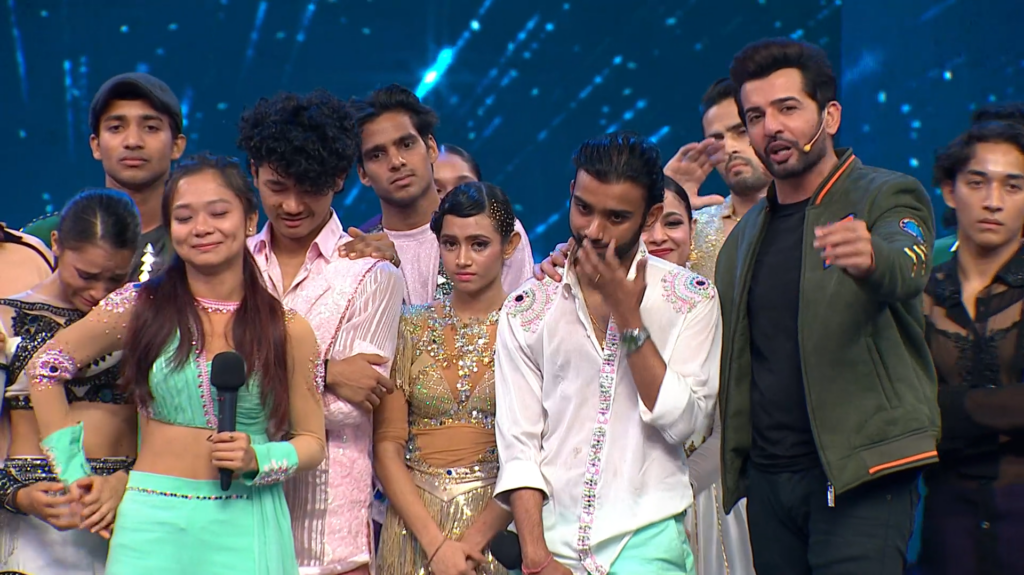 Sushmita Tamang became the fourth contestant who decided to leave the show because of a slip disc. She has been adviced to take rest for a month and thus decided to quit the show.