"Hum Rahe Na Rahe Hum" is a romantic drama television series that debuted on 10th April 2023 in India. The show is broadcasted on Sony TV and can be streamed on SonyLIV as well. Produced by Swastik Productions, the series features Tina Datta and Jay Bhanushali as the main leads. The story of this serial has been inspired from a Turkish series – İstanbullu Gelin, also known as Bride of Istanbul.
Hum Rahe Na Rahe Hum Plot
The serial revolves around a royal family of Ranakgadh, which is led by a powerful matriarch – Rani Damyanti Baort. Things turn upside down when Damyanti's elder son Shivendra falls in love with a middle-class and free-spirited girl Surili who owns and runs a cafe and marries her. Damyanti despises Surili because she is not from a royal family. But Surili too, is ascertained and wants to make herself a part of the Barot family. The serial explores the journey and clashes of two determined women with powerful characters – Damyanti and Surili.
Hum Rahe Na Rahe Hum Cast 
Tina Datta and Jay Bhanushali play the lead roles in this serial as Surili Ahuja Banerjee and Shivendra Barot, respectively. Kitu Gidwani is seen playing the role of Damyanti Barot, who is the queen of Ranakgadh.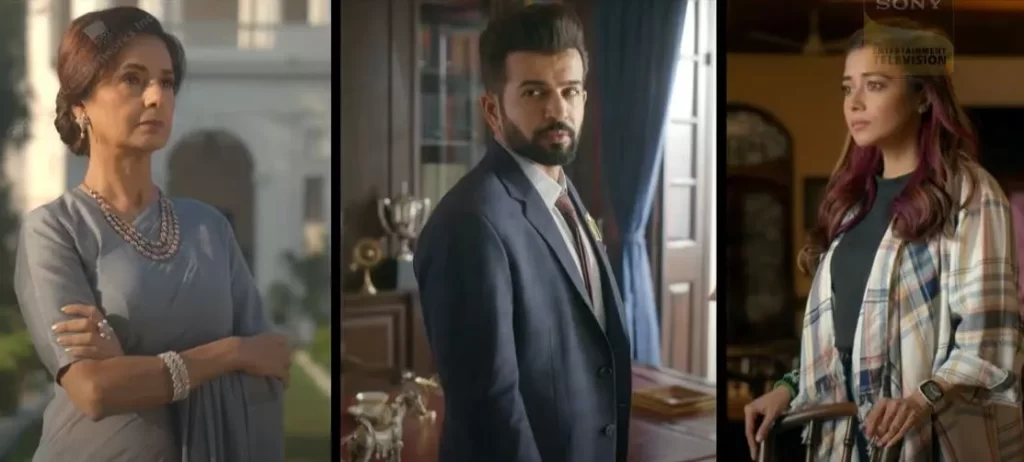 Other cast members in significant roles include,
Aabhaas Mehta as Raghavendra Barot (Son of Damyanti)
Mohit Duseja as Samvendra Barot (Son of Damyanti)
Sujay Reu as Manvendra Barot (Son of Damyanti)
Prerna Wanveri as Swatilekha Raizada
Karanvir Bohra as Samar Ahluwalia Barot (Step-brother of the Barot Brothers) 
Latest Episode Story Update
Samar has already made his way into the palace and is plotting against Damyanti and her sons. Since Surili is a hurdle in his plans, he takes care of it in a shrewd way. The last episode of 11th July saw Surili trying to convince others that Ambitai has added poison to the milk. None of them believes her; instead, they degrade her and call her a liar. To prove that Ambitai is innocent, Shivendra takes the glass of milk and drinks it, and when nothing happens to him even after 20 minutes, he gets furious with Surili. Damyanti calls Surili and asks her to leave the palace. Swatilekha too insults her and calls her a gold digger. Shivendra too asks Surili to request forgiveness from Ambitai, as she had given 20 years to the palace, and if she wanted to kill him, she would have done it long back. Surili is strong-headed and refuses.
Stay updated with more news on "Hum Rahe Na Rahe Hum" on ReadersFusion.