'Run the World' is an American comedy-drama television series that is a story about a group of four women who are best friends. They have a very strong bond among them, and unlike many others, their friendship is thriving! The Season 1 of this show had eight episodes of 30 minutes each. These are strong, funny and vibrant women seeking a good career and a stable relationship with their spouses.
The series was created by Leigh Davenport and directed by Jenee LaMarque, Justin Tipping, Nastaran Dibai, and Millicent Shelton. Jenna Bond, Njeri Brown, Leigh Davenport, Nastaran Dibai, Jess Pineda and Jenna Bond are the writers for this series. SisterLee Productions and Lionsgate Television were responsible for the production of 'Run the World'.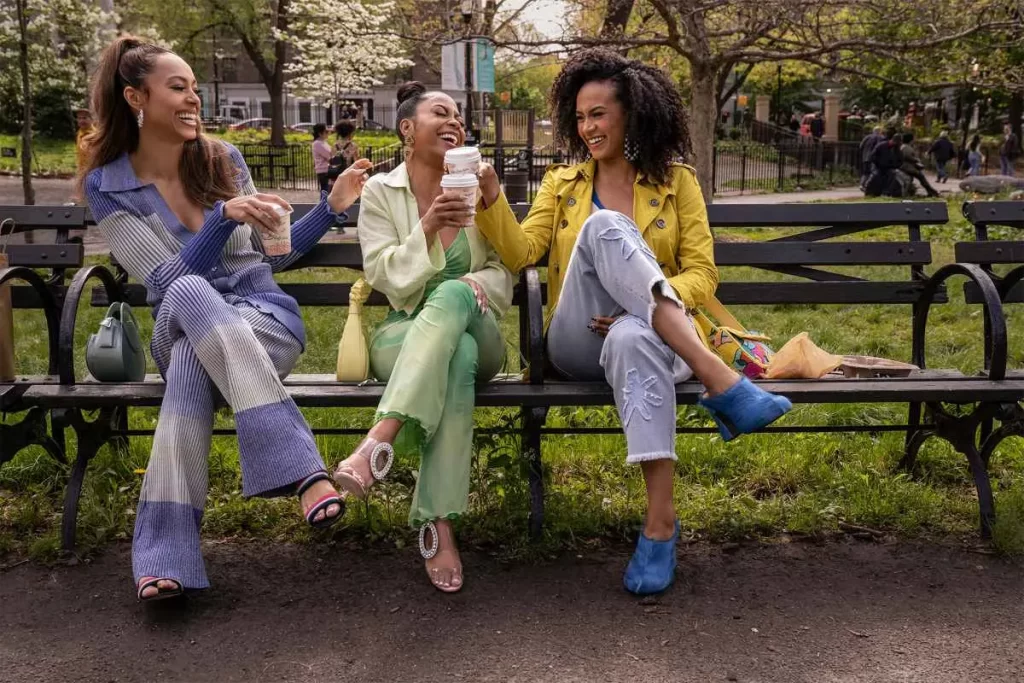 The series was received well by the audience, hence renewed by the makers for Season 2, which is due for premiere on May 26, 2023.
Cast of Run The World Season 2
Amber Stevens West as Whitney Green
Andrea Bordeaux as Ella McFair
Bresha Webb as Renee Ross
Corbin Reid as Sondi Hil
Tosin Morohunfola as Olabisi
Stephen Bishop as Matthew Powell
Erika Alexander as Barb
Nick Sagar as Anderson
Ellie Reine as Amari Powell
Tika Sumpter as Amari's biological mother
Comedian CP as Preston Thurgood
Isha Blaaker as Philip Houston
Amber Stevens West plays Whitney Green who is a banker, Andrea Bordeaux is seen playing Ella McFair, who is a writer and trying to fit in her new job at the website Hot Tea Digest. Bresha Webb plays the role of Renee Ross, who is a funny and audacious marketing professional, and Corbin Reid is Sondi Hill, who is a doctoral student.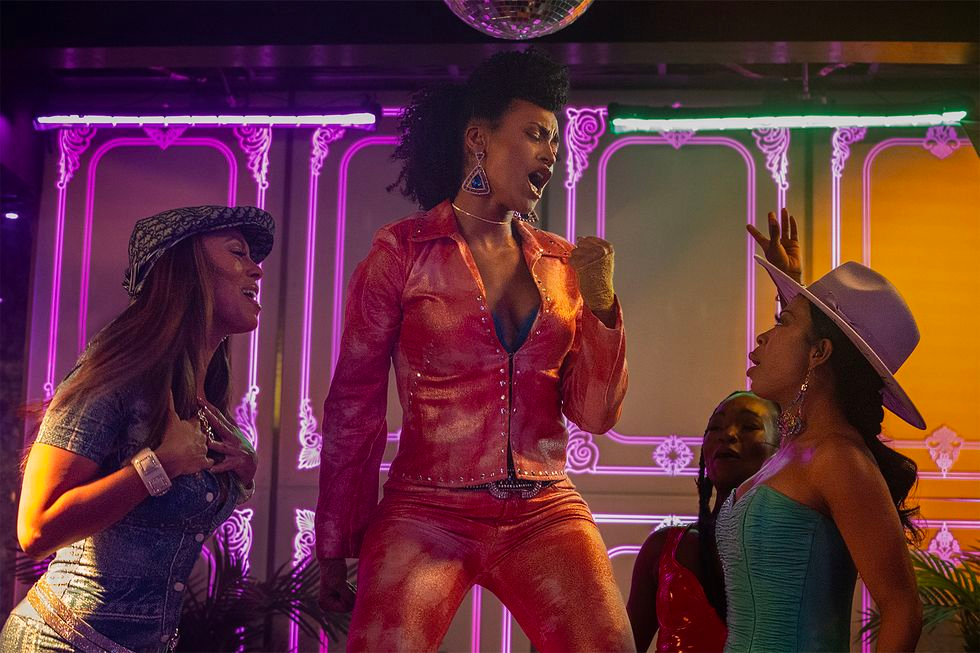 Plot Summary: Run The World Season 2
Season 2 will see Amber Stevens, Bresha Webb and Corbin Reid resume their roles, but Andrea Bordeaux playing Ella, will not be joining them. Bordeaux exited the show in February 2022. Tika Sumpter and Isha Blaaker are two new crew members in this show. Queen Sugar's Cree Summer and Dear White People's Ashley Blaine Featherson-Jenkins will be seen as guest stars in the show. Other cast members who are a part of the show are Stephen Bishop as Matthew, Tosin Morohunfola as Ola, Nick Sagar as Anderson, Erika Alexander as Barb, Ellie Reine as Amari Powell, Jay Walker as Jason, De'Adre Aziza as Donda Baptiste, Sasha Hutchings as Hope, James Chen as Brian, David J. Cork as Chris Cabrera, Precious Lee as Cherise and others.
Known especially for wearing exquisitely fashionable clothes, the girls from 'Run the World' will be back on May 26, 2023, on STARZ. You can also stream it on Hulu.