Hip Hop India is an ongoing dance reality competition that is dedicated to Hip Hop. The show was launched by Amazon MiniTV. The episodes have showcased incredible talents from diverse backgrounds, leading to widespread popularity and admiration from the viewers.
Who are the Judges of the Show?
Famous choreographer Remo D'Souza and the prettiest actress Nora Fatehi are the judges for this show. 
Both the judges were extremely excited to be a part of the show, and in one of the interviews, Nora said,
"Hip-Hop India are literally the words that I like to shout out loud whenever I see anyone grooving and dancing. Hip-Hop is one of the coolest and most fun styles of dance that exists. To be a judge on this Amazon miniTV show and the fact that my co-judge is my dear friend, Remo D'Souza, is nothing but pure excitement manifested into reality. Watch out for us, India, because we are ready, are you?"
Hip Hop India: Selection Process for the Show
Following four days of rigorous auditions, the dance reality show selected their top 12 contestants after intense competition among SOLOs, DUOs, and Crews Teams, along with the captivating 'Gully Se Glory Tak' award takeovers.
These talented individuals were carefully chosen by the esteemed panel of judges.
Viewers had the privilege of witnessing the exceptional skills displayed by these young dancers who expressed their talent through dance forms they excel in – all with the ultimate goal of securing a spot in the coveted top 12.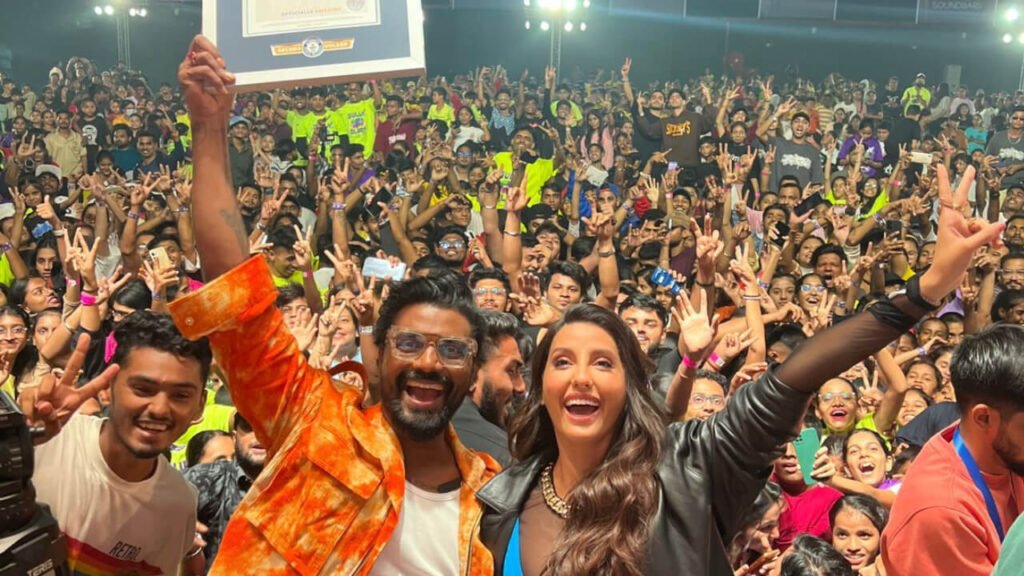 Who Made it to the Top 12
Sarthak was the first contestant to secure his place in the Top 12. Anishka from Uttar Pradesh, Rahul Bhagat, Sunil, duo of Divyam and Darsham, Himanshu, and Nupur 78 team followed to secure their place among the top too.
Hip Hop India: Where Can I Watch the Show?
The episodes are available for viewers to stream on Amazon miniTV. The show commenced on July 20 with its first episode and has already completed 8 episodes. The upcoming episode, yet to be telecast, will showcase an interesting dance fight between the competitors competing to make it to the Top 6.