In the captivating world of Bigg Boss 17, Day 8 unfolded as a rollercoaster ride of emotions and controversies. With comedian Munawar Faruqui surprisingly stealing the spotlight and the intense dynamics between Ankita Lokhande and Vicky Jain taking center stage, the day was nothing short of a dramatic spectacle. The drama kicked off early in the morning with a heated exchange between KhanZaadi and Munawar, setting the stage for an eventful day full of unexpected twists and emotional rollercoasters. Join us as we dive into the exciting highlights of this gripping episode, tailor-made for those aged 15 and above.
Munawar Faruqui: The Unlikely Star
In a week of brewing tensions and shifting alliances, comedian Munawar Faruqui surprisingly emerges as the central figure in Day 8 of Bigg Boss 17, despite not being a prime target.
Morning Brawl – KhanZaadi vs. Munawar
The day kicks off with a heated exchange between KhanZaadi and Munawar Faruqui, who engage in a spat even during their morning teeth-brushing routine, leaving onlookers stunned. Munawar's response? An unexpected dive into the pool, choosing water over words.
Munawar's Frustration with Abhishek Dobiyal
Munawar, visibly upset with Abhishek Dobiyal, withdraws into a corner in silence. When confronted by Vicky Jain, Munawar expresses his discontent with Abhishek's actions, vowing to discuss the matter in depth later. He confides in Navid about feeling betrayed by Abhishek's two-faced behavior.
Bigg Boss's Lesson for Anurag Dobhal
Anurag Dobhal's complaints about the couples in the house prompt Bigg Boss to provide him with some guidance, reminding him of his online following and how his fans may perceive his behavior. An emotional Anurag is consoled by fellow housemates, leading to a teary moment shared with Munawar.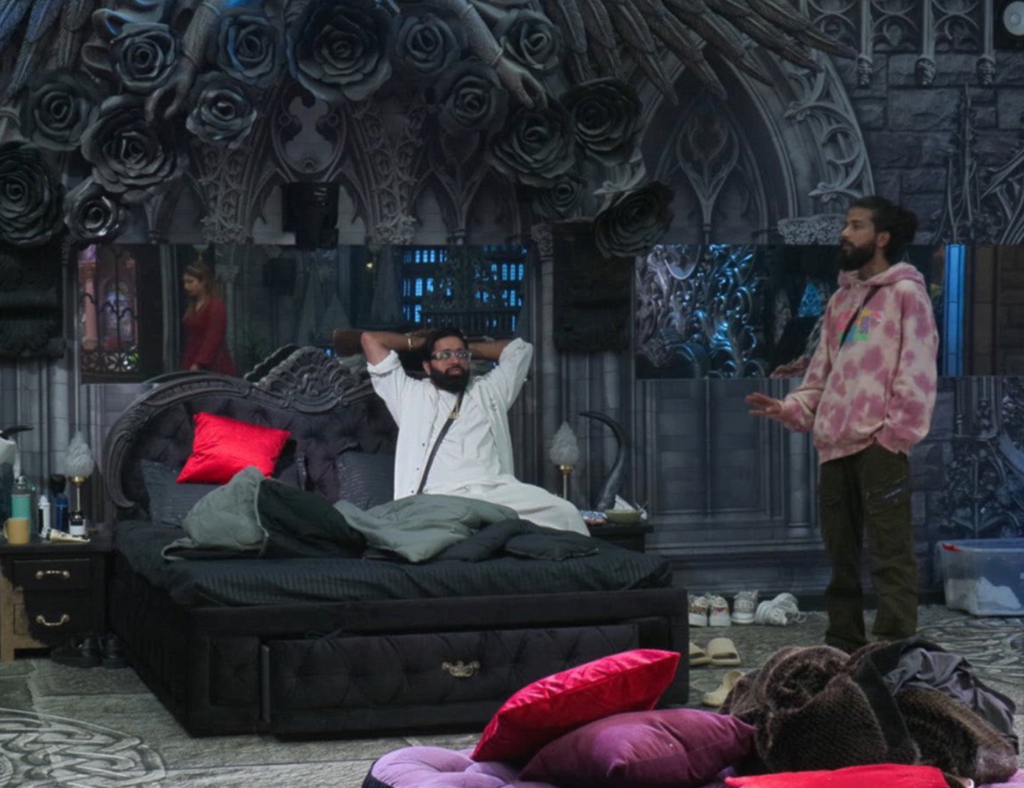 Munawar's Personal Struggles
Munawar opens up about missing his five-year-old son to Neil Bhatt. He shares his emotional journey, revealing that he recently reconnected with his son after his ex-wife's remarriage. Memories of his late mother also bring tears, and Munawar and UK07 exchange a heartfelt hug.
Munawar and Mannara's Musical Interlude
Mannara Chopra serenades Munawar with a rap performance, and Munawar joins in, adding to the musical ambiance. The two conclude with a shoutout to the Bigg Boss experience.
Ankita Lokhande's Imitation
During a discussion about household duties, Ankita Lokhande playfully imitates KhanZaadi, emphasizing the importance of everyone fulfilling their responsibilities, leading to an amusing exchange.
Abhishek Kumar's Frustration
Abhishek Kumar vents his frustration, expressing displeasure with the budget allocation for his show compared to his earnings. He takes exception to Munawar's apparent mockery.
Ankita Lokhande and Vicky Jain's Relationship Drama
Ankita Lokhande and Vicky Jain's relationship comes under scrutiny once more as Ankita accuses Vicky of neglecting her. A heated argument ensues, with Vicky setting boundaries and leaving Ankita in tears. Ultimately, the couple resolves their issues with a comforting embrace.
Neil Bhatt's Outburst
Neil Bhatt's frustration boils over as he confronts the housemates for their lack of consideration, particularly when it comes to cleaning up after meals.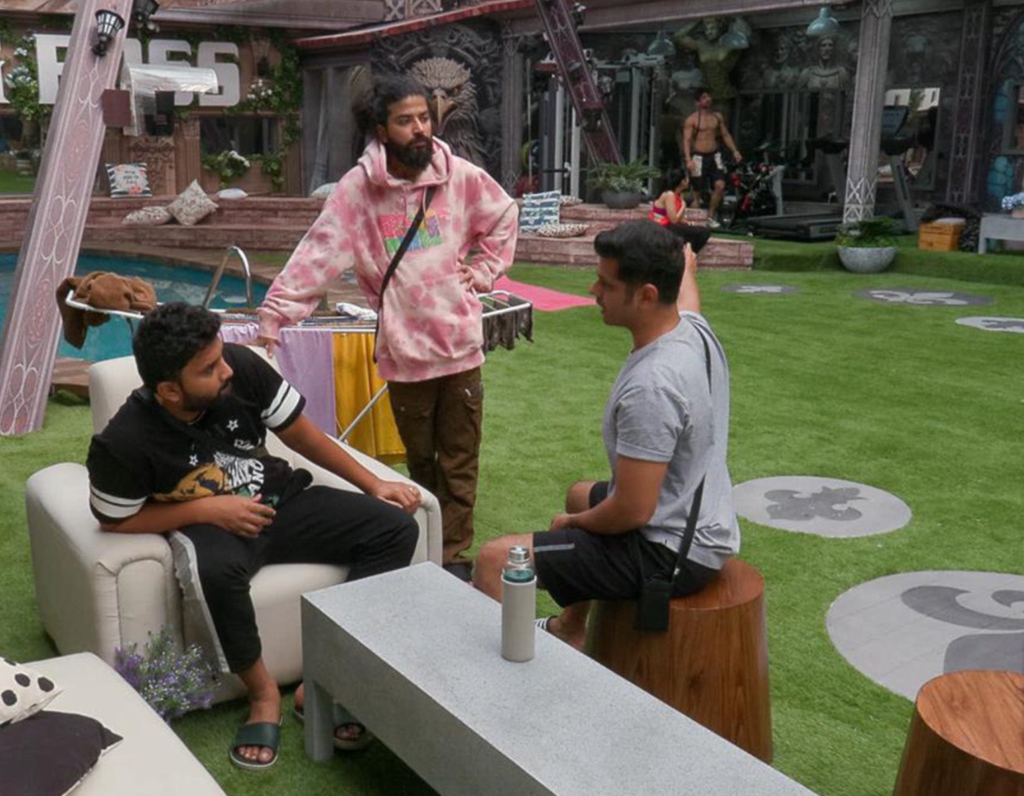 Abhishek vs. Arun
Arun Srikanth's attempt to discuss tasks with Abhishek leads to another outburst from the latter. Their confrontation escalates as Tehelka joins the fray, prompting Bigg Boss to intervene and advise against one-on-one confrontations with Abhishek.
Munawar and Mannara's Shared Name Significance
Ankita reveals that Mannara translates to "shining light." Mannara adds that it means the same but in Chinese. Munawar chimes in, explaining that his name also signifies "light." The conversation ends with a playful jab, speculating that Bigg Boss brought the brother-sister duo together.
Day 8 of Bigg Boss 17 unfolds with an eclectic mix of drama, emotions, and revelations, with Munawar Faruqui taking an unexpected role as the day's star. As the contestants navigate these intricate relationships and encounters, the Bigg Boss house continues to be a source of endless entertainment and surprises.