As the premiere of Bachelor in Paradise gets closer, the singles of Bachelor Nation are prepared to mingle. This fall, the reality dating series travels to the beaches of Mexico with a large number of eager eligible bachelors and bachelorettes hoping for a second chance at love. There will undoubtedly be some well-known players from prior seasons returning for more, as well as some fresh faces who will throw curveballs in the process. So, buckle up to know everything about Season 8.
When does Bachelor in Paradise Season 8 Premiere?
The show is set to premiere on 27th September 2022. The dating show will air on Mondays and Tuesdays at 8 p.m. EST/7 p.m. CST. On 10th August, they unveiled the season's official poster and tagline, "Everyone's down to flock."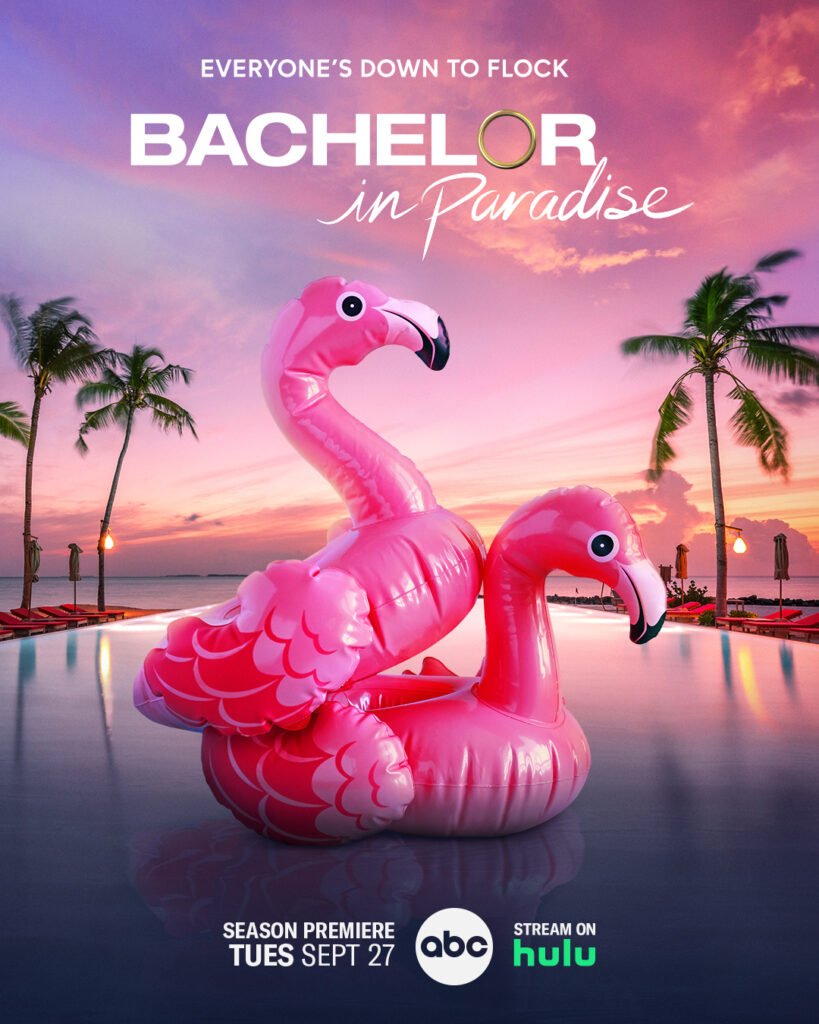 The 19th season of The Bachelorette, starring Gabby Windey and Rachel Recchia, debuted on 11th July and normally lasted between eight and ten weeks. After the finale, ParadiseParadise will probably begin soon, giving Bachelor Nation some time to rest up before tuning in!
Bachelor in Paradise Season 8: Host
After the departure of Chris Harrison from the franchise in 2021, Jesse Palmer has been named the series's official host. Along with assisting Gabby and Rachel on their quests for love, the former football player will also make an appearance in Mexico to conduct the rose ceremonies.
Wells Adams, a former cast member of The Bachelorette, will remain the BiP bartender for season 8. The radio DJ earlier acknowledged he was "a little bit" disappointed he lost the hosting job to Jesse.
The Bachelor in Paradise Season 8 Cast
In an Instagram post from 26th August, the show revealed the cast. The men are,
Romeo Alexander
Andrew Spencer
Brandon Jones
Casey Woods
Jacob Rapini
Justin Glaze
Logan Palmer
The women's side will be represented by,
Genevieve Parisi
Brittany Galvin
Hailey Malles
Jill Chin
Hunter Haag
Kira Mengitsu
Lace Morris
Serene Russell
Shanae Ankey
Sierra Jackson
Teddi Wright
Reality Show Spoiler, Steve previously revealed who he heard might appear among the season 8 cast members in a tweet from 6th July. He had a number of celebrities, such as Aaron Clancy, Tyler Norris, and Johnny DePhillipo, who weren't mentioned in the Bachelor in Paradise account post.
Steve also reported that Victoria Fuller, Danielle Maltby, and Kate Gallivan were headed to Bachelor in Paradise for the female candidates. However, he did correctly name Serene and Genevieve.
Where to Watch The Bachelor in Paradise Season 8
Bachelor in Paradise airs on ABC. You can also watch them on Hulu the next day.
Can't wait for the launch of Bachelor in Paradise? For more information on the turmoil throughout the season, stay with us.